Jury Being Picked In Teen's Trial Over Danvers Math Teacher's Death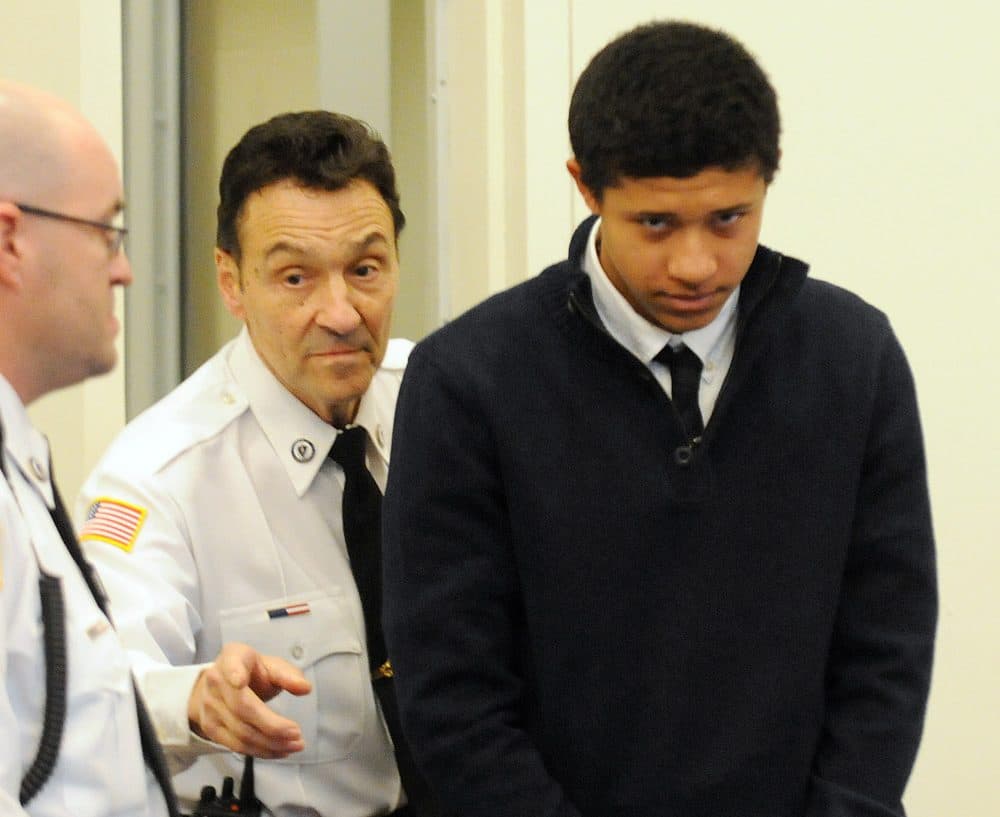 This article is more than 5 years old.
Jury selection has begun in the trial of a Massachusetts teenager accused of raping and killing his math teacher.
Philip Chism was 14 when he was charged in the 2013 death of 24-year-old Colleen Ritzer, a teacher at Danvers High School. Now 16, he has pleaded not guilty and is being tried as an adult.
Jury selection began Wednesday and is expected to resume Thursday in Essex Superior Court in Salem.
Ritzer's body was found in woods near the school. Prosecutors say her throat had been slit with a box cutter.
Defense attorneys have said they plan to use a mental health defense but haven't revealed specifics.
A student in Ritzer's class said she overheard the teacher asking Chism to stay after school after she saw him drawing instead of taking notes.
Chism had recently moved to Massachusetts from Clarksville, Tennessee.
This article was originally published on October 07, 2015.