To Curb Deer Population, State Announces 4 Days Of Deer Hunting At Blue Hills Reservation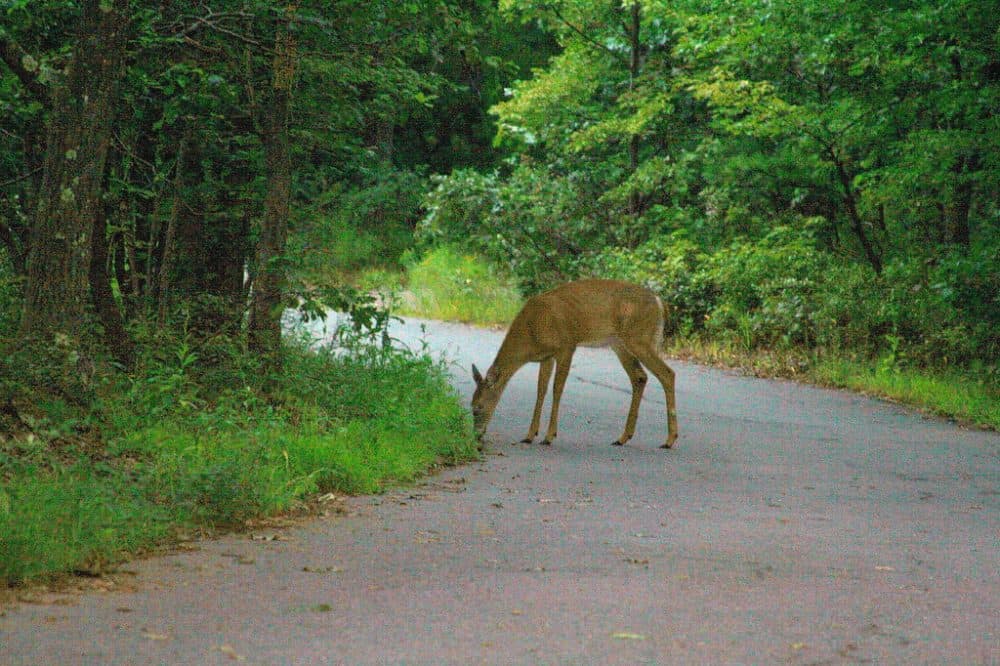 This article is more than 6 years old.
The state will allow four days of deer hunting in the Blue Hills Reservation this fall in an effort to reduce the deer population, which officials say has exploded, threatening the long-term health of the forest.
Department of Conservation and Recreation Deputy Commissioner Matthew Sisk said the hunts will take place during the state's normal shotgun season on Nov. 30, Dec. 1, Dec. 7 and Dec. 8.
He's suggesting that those who want to hike and observe the Blue Hills' famed flora and fauna refrain from walking around the forest on those four days.
"I would recommend everyone to be safe and know that there's a hunt going on," he said. "I'd probably stay out of the forest on those days."
The "controlled" hunt was announced Wednesday and will be allowed on 3,000 acres of the reservation from 5 a.m. until 4 p.m. Deer hunting has long been outlawed on the reservation.
Sisk said the number of deer in Blue Hills Reservation is around eight times higher than the habitat — which stretches over 7,000 acres across Milton, Quincy, Dedham and Randolph — can support.
State biologists estimate there are currently 85 deer per square mile of forest habitat, which they say is well above what is deemed a healthy population level.
With reporting from the WBUR Newsroom and The Associated Press.
Correction: An earlier version of this post incorrectly referred to the dates of the hunt as weekend days. Both sets of dates for the hunt are scheduled for Mondays and Tuesdays.
This article was originally published on October 15, 2015.