Boston Ballet Takes On Neumeier's Demanding 'Third Symphony Of Gustav Mahler'
This article is more than 7 years old.
"This is 'Swan Lake' for men." That's Boston Ballet corps member Shelby Elsbree's description of "Third Symphony of Gustav Mahler: A Ballet by John Neumeier," set for Opera House performances Oct. 22 to Nov. 1.
Don't confuse this "'Swan Lake' for men" with the real men-in-feathers, all-male "Swan Lake" choreographed by Matthew Bourne. When she speaks of this no-birds tour de force for the guys, Elsbree is talking about the unsparing demands the Neumeier ballet makes on the company's men.
"The opening is a 40-45 minute piece of just male dancers, lifting each other, throwing each other, climbing over one another, it's extremely aerobic," Elsbree said. "So they've had to do a lot of strength training. This is the equivalent to what 'Swan Lake' is for women: this is 'Swan Lake' for men."
The men agree. "That's an interesting comment, and quite accurate, very apropos," assistant artistic director Russell Kaiser commented. "For these men to work in the kind of unison we have in the first part and then throughout the ballet is extraordinary, and very much like what women have in 'Swan Lake.' It's been great to see the men rise to the occasion, take on this challenge and rehearse it endlessly. That's what it requires."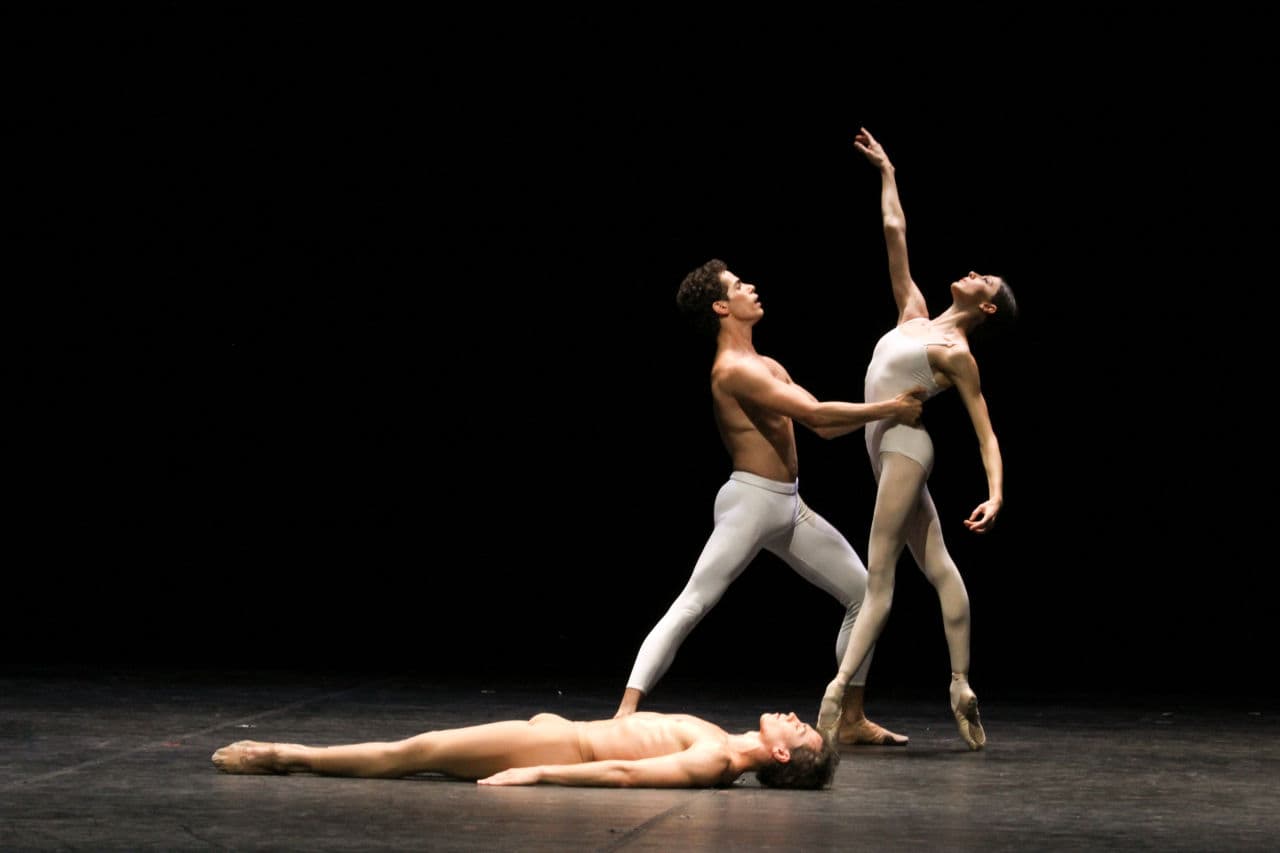 Second soloist Roddy Doble is one of the dancers who's been sweating through those tough rehearsals.
"'Swan Lake' for men. Yeah, I can see why it might be called that," Doble said during a break. "The focus for the men is the first movement. It's rare for men to have to do the kind of corps work that women do."
Doble elaborated: "'Swan Lake' is one of the most obvious [examples] in terms of the great demands on the corps, they have to be so in sync. Their spacing has to be impeccable, and the men usually get out of having to do things like that. This first movement of Mahler, though, is nothing but men. We've had to drill a lot. This is a powerful group of guys, but usually we don't think about spacing in quite the way the women do because they have more experience in those corps roles. It requires such precision, everyone has to know his count, and you can't rely on someone else to get it right."
The Neumeier ballet is a major event for the troupe's men, and women as well, featuring an expanded orchestra of 79 players, and the 20 singers of the New World Chorale. Boston Ballet, in its season opener, will be the fourth company in the world — after the Hamburg Ballet, Paris Opera Ballet and Royal Swedish Ballet — to dance this much-admired, non-narrative work.
In a video, choreographer Neumeier calls it "…a dramatic ballet in which you cannot explain the story in words. ... Don't try to understand it rationally."
Doble says the ballet is "…fun to dance to," and relates what Neumeier told the dancers about the work. "John's intention for the piece is to truly reflect the music. Not having a real story, not having to be a slave to the story opens you up to be a much better reflection of what's happening within the score."
"Ballet can be a platform to tell a fairy tale," Doble said, "And this is not that type of ballet. More an exploration of human nature in many cases. This was created in 1975, and it's had a lot of room, a lot of time to mature. John shared that at that time he was at a very lonely place in his life. And just knowing that, you can approach the ballet knowing that fact. We've all been lonely. And exploring this kind of aggression particularly, it's this masculine aggression, because it's all these guys. It's almost elemental, like the earth is rumbling, exploring these concepts means bringing something more human to the piece. So it's exploring all these elements rather than relating a children's fairy tale."
"This piece is very much about the music," Elsbree added. "It's an hour and 45 minutes, and Neumeier didn't make a story of it, but when he was talking us though it he said it's just purely about the music. It's about this incredible romantic adagio, and it's fluid, it's so fluid. There are no sets. It's all through artistic expression. What's so lovely about the piece is that it speaks to so many people in so many ways. Because there's no set specific story about what you're supposed to be thinking or understanding, it's up to the audience's own interpretation."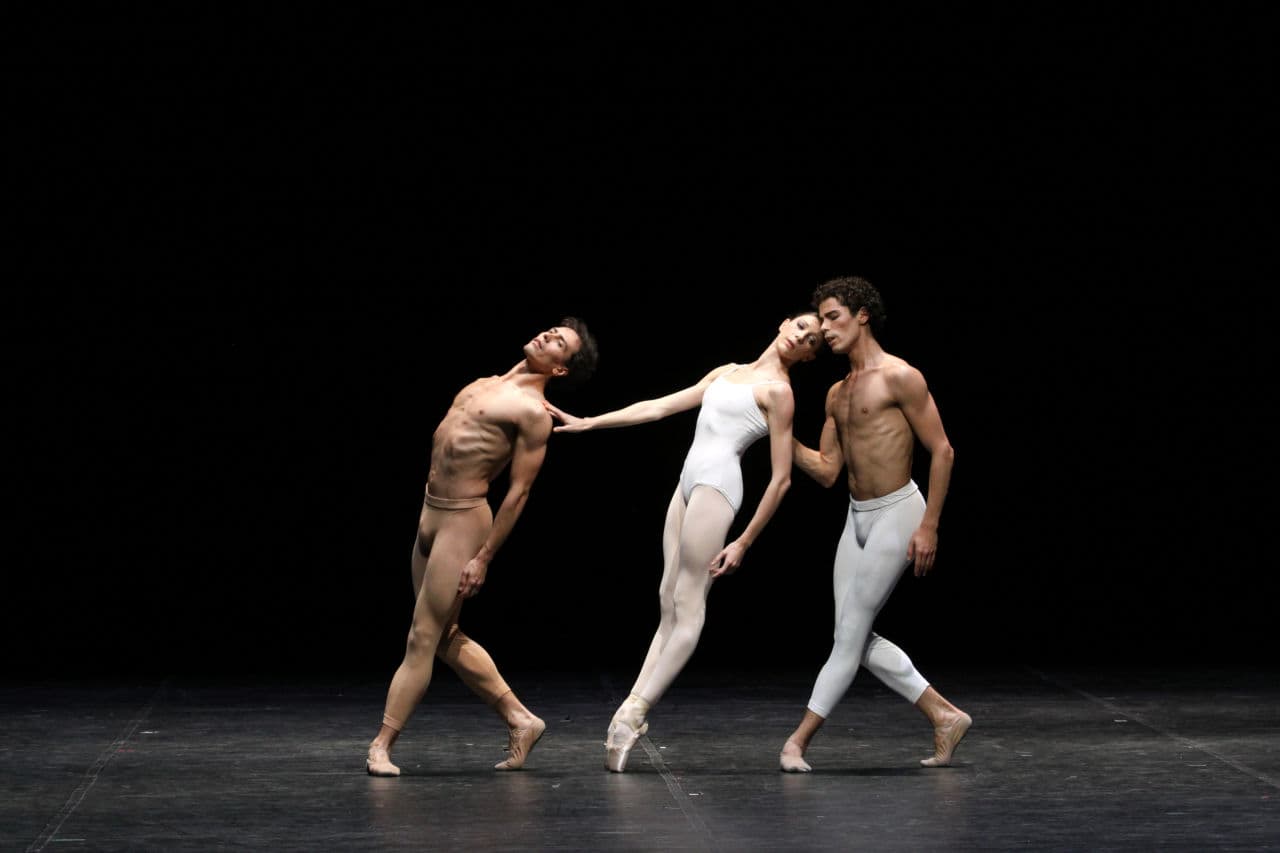 When the Hamburg Ballet brought the piece to Brooklyn Academy of Music in 1983, the New York Times called it Neumeier's "…greatest and most deserved success in New York to date…. The ballet is also true to the subtext of Mahler's grandiose symphony, building into a joyful climax of hope, even discreetly-stated redemption, for its inevitable Everyman figure."
Does Kaiser have any advice for the audience of the Mahler/Neumeier work? "Given the length and duration of the symphony I'd just prepare for an amazing epic journey," he says. "You know, this is rare in its scope and scale, to have an hour and 45 minutes to dance, and to put yourself in that amazing environment. You experience a range of emotions that this ballet will bring to the audience, to dissolve yourself into the experience, it's absolutely extraordinary."
---
Sharon Basco is a journalist, critic and public radio producer.