MBTA Asks Public To Choose Look Of New Trains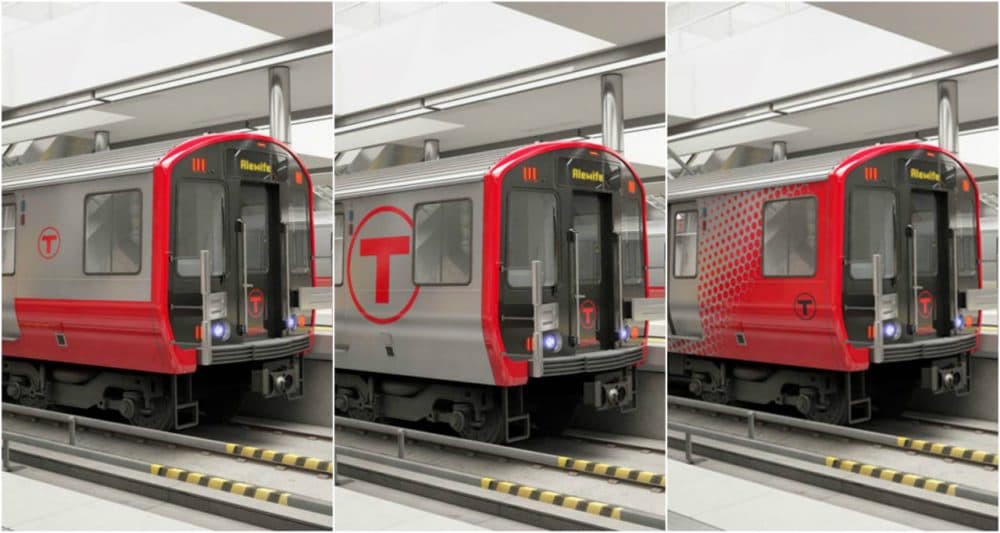 This article is more than 3 years old.
The MBTA is calling on the public to help pick out exterior designs for new Green, Orange and Red Line cars.
Transportation Secretary Stephanie Pollack says the new rail cars will enhance service for customers and that the contest recognizes "how important our customers are."
"We are launching this contest to take this process one step further and let our customers have direct input on the final exterior design of the new vehicles," Pollack said in a statement.
The T is considering three sets of exterior designs for each line. You can see the options and vote for your favorite via an online survey through Nov. 3.
In reaction to the contest, Caught In Southie has asked "Doesn't the MBTA have bigger fish to fry?" -- wondering if the new contest is a way to distract customers from "sub-par service."
"Who cares what the train or bus looks like as long as it runs on time!" the post said.
According to T General Manager Frank DePaola, the new cars will improve "capacity and reliability." The cars will also have computer-controlled lighting, heating and cooling technologies and will meet the latest Americans with Disabilities Act requirements, according to the statement.
The Green Line is expected to get new trolley cars first, with the first of 24 new cars scheduled to arrive in 2017. The first of 152 new Orange Line cars is expected in 2018, and the first of 132 new Red Line cars in 2019.