State Replacing Defective Nuts Found In Big Dig Tunnels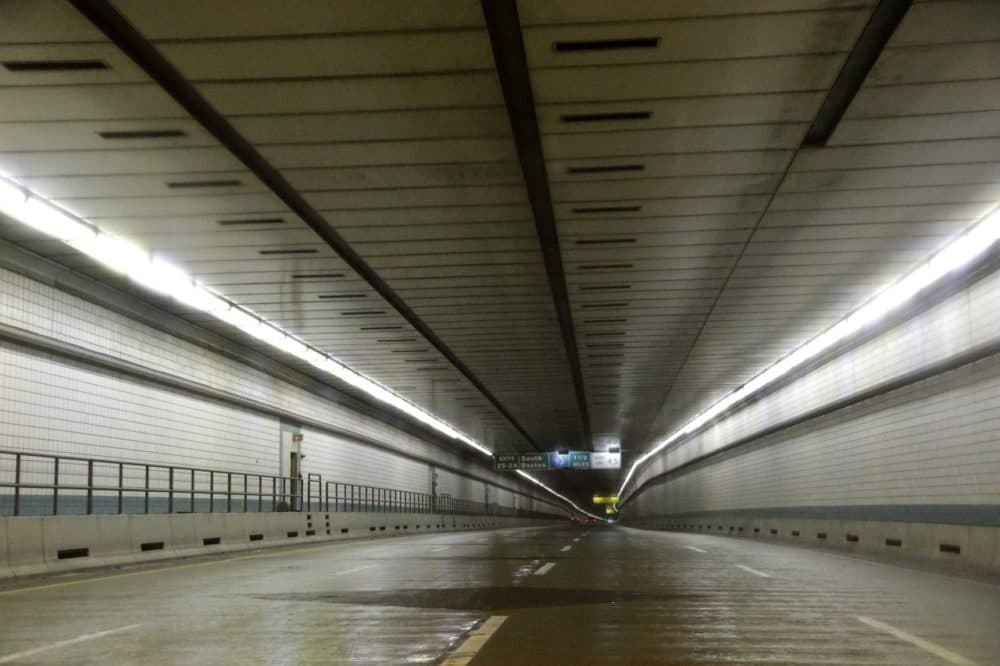 This article is more than 3 years old.
This one sure won't make you nuts about riding inside the Big Dig.
State officials disclosed on Wednesday that during a routine inspection of the Ted Williams tunnel it was discovered that a nut holding up a lighting fixture was cracked.
The discovery prompted state transportation officials to begin inspections of the more than 130,000 nuts inside Boston's Big Dig tunnels.
So far 70 percent of the 30,000 nuts in the Ted Williams tunnel have been inspected, with 878 of those inspected being recommended for replacement. In the I-90 Connector and I-93 tunnels, 14 percent of the 107,550 nuts have been expected, with just 49 nuts recommended for replacement.
State Highway Administrator Tom Tinlin said there is no danger of the more than 100-pound lights falling due to a redundant wire system that also holds up the lights.
Tinlin said he and an engineer tested some of the faulty equipment by trying to break them, but were unable to.
Officials hope to finish the Ted Williams Tunnel inspections by the end of October and the remaining checks by the end of November. The cost of the inspections and repairs is not known yet.