Peaches: The [Bleep]ing Brilliant, Scandalously Sexual, Feminist Rapper
When is art transgressive? When it violates of accepted norms of social acceptability?
The notion of transgression is put to Peaches, a singer-songwriter-rapper-musician-performance artist who's been ripping up social and sexual mores since the start of the century. She is asked, on the phone, whether what she does — on stage, in the studio or during a video shoot — should be considered transgressive.
"I just see [my art] as it should be seen," she says, sighing and pausing, "as everyday life. I don't see why it should be anything else. It should be celebratory. I'm shocked that people are shocked. I'm shocked people are buying that bulls---."
If the subject matter is shocking, Peaches — who performs at Boston's Paradise Rock Club on Friday, Oct. 23 — suggests, well that's in the eye of the beholder. It's her normal. (Dear reader: If talking frankly about sex makes you uncomfortable, you're definitely going to want to stop reading now. Also, please, please don't watch the linked videos. Really.)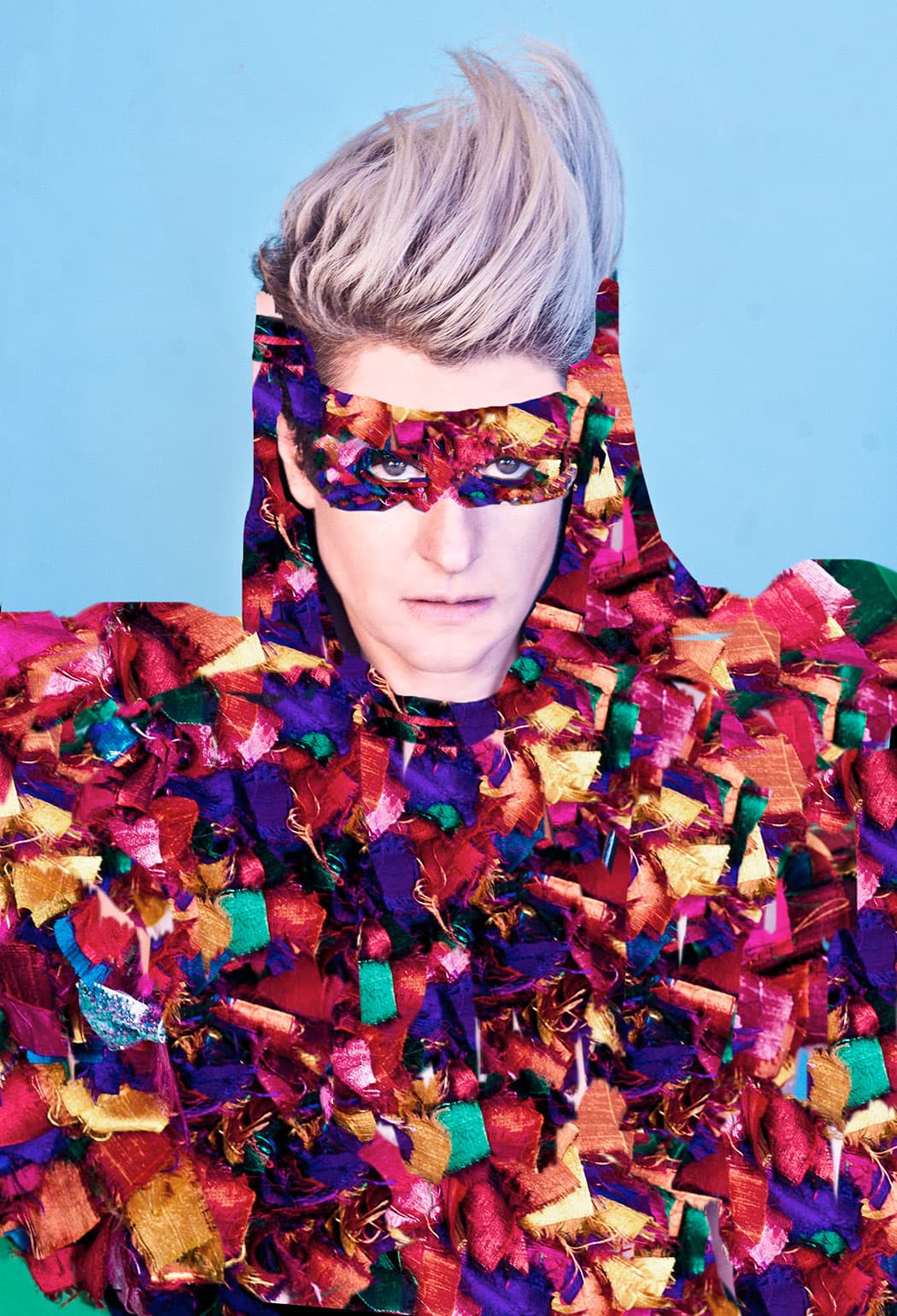 Peaches's opening salvo back in 2000 was her song "F--- the Pain Away" — sex as salve. On her new album, "Rub," and in some of the videos accompanying it, Peaches is as hardcore as she's ever been. It's her first album since 2009's "I Feel Cream." Here, Peaches's techno-rock songs are set to spare, hypnotic beats and her rap-sung lyrics are often curdling, cutting and corrosive.
The title song begins as an ode to, ahem, self-love and then shifts into a graphic verse extolling the glories of — let's say — female fluids. Listening to that song took me back to the first time I heard Prince's "Head" and "Sister" on his 1980 album "Dirty Mind." (Yes, rock and rap have gotten far more graphic since Prince's second album, but Peaches does enter territory not often explored in song.)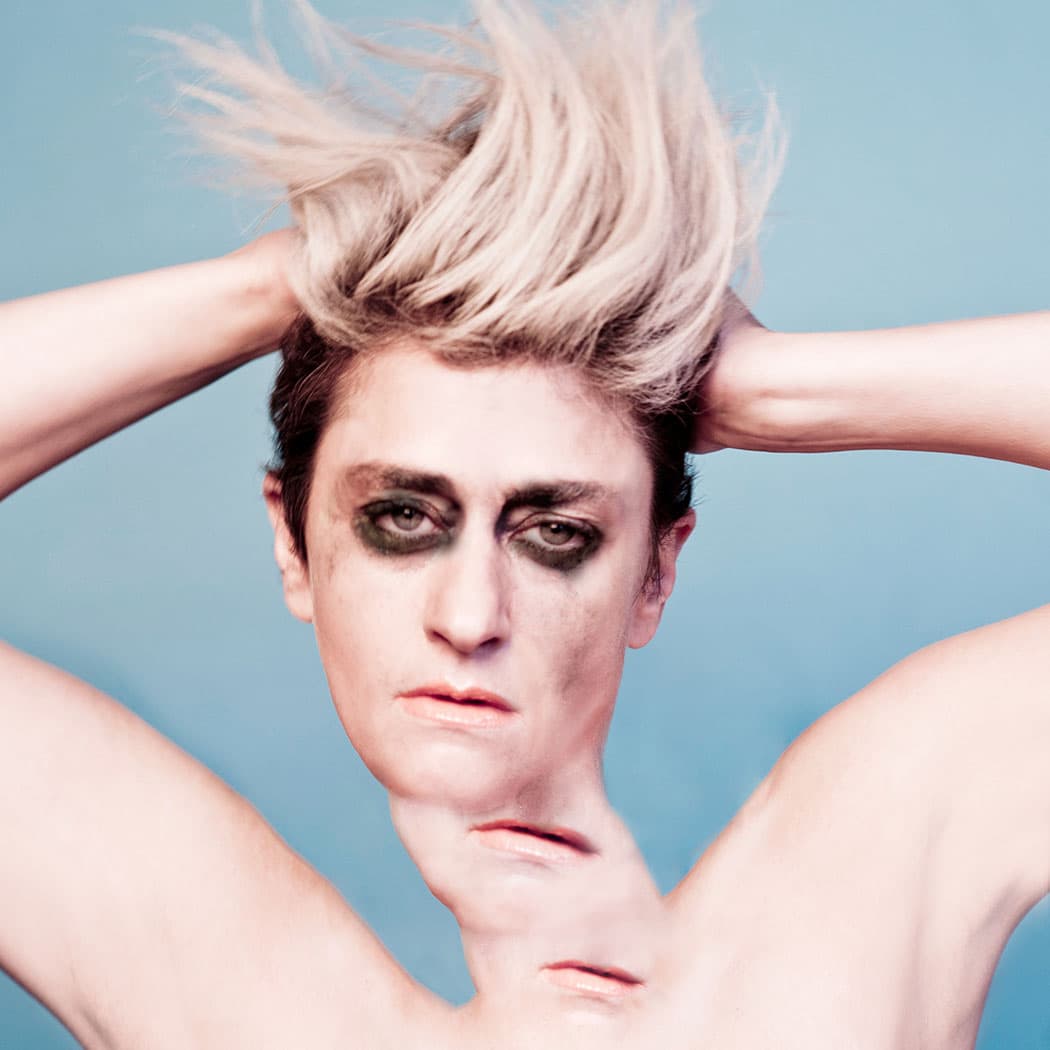 Take in the whole of the "Rub" album and you get two very distinct impressions: Peaches is a) what you might call extremely sex positive and b) someone you would never want to date and then piss off.
Peaches, born Merrill Nisker in Toronto 46 years ago, laughs. "Yes, I am sex positive and I want to make people feel comfortable in their own bodies," she says. "Calling myself 'bisexual' doesn't even cut it; I'm just fluid and I'm open. That doesn't mean I'm going to have sex with everybody. But in terms of 'pissing me off,' everybody has that feeling. If you've ever been in love and hurt, you want to kill that person."
This is especially the case in "Free Drink Ticket," the centerpiece of "Rub," where her target is a man who runs a club and has the power to dole out said drink tickets. This person has done her wrong and Peaches is on the attack, rapping "Fumbling, falling, I wanna hear you hit bottom … I wanna kick you when you're down … Yes I'm angry, yes I am … I wanna be there when you implode … I wanna rip you apart with my bare hands/I wanna crush your bones." And there's a chorus that runs, "Your personality turned to white powder/Your brain's clammed-up chowder."
It's as harsh as anything Lou Reed has ever done — "Oh, wow, I listened to a lot of Lou Reed growing up!" Peaches exclaims—and in the song she just burrows deeper and deeper into the revenge fantasy, twisting the knife.
"I just decided to express it for everybody in that way," Peaches says. "That's why I think that song is so powerful because people actually relate to it. They say, 'Oh my God, I know that feeling.' But you're not going to have that feeling forever. I think it's the most poetic piece of work I've ever written in terms of how far can you go? Is this indulgent or is it not? Or is that the point? What state are you in when you feel that way, where you want to kill that person? That is an indulgent feeling and it is dangerous, but is also a justifiable and natural reaction to being hurt."
The album begins with "Close Up," a rapped duet Peaches shares with ex-Sonic Youth bassist (and famous wronged woman) Kim Gordon. It's a purposefully blasé, droll putdown of Tinder-Grindr hookup culture. Peaches give the sexual objectification of women a sharp 180-degree turn with "D--- in the Air." (She and Margaret Cho have filmed a video that pushes things further than the Justin Timberlake-Andy Samberg video, "D--- in a Box.")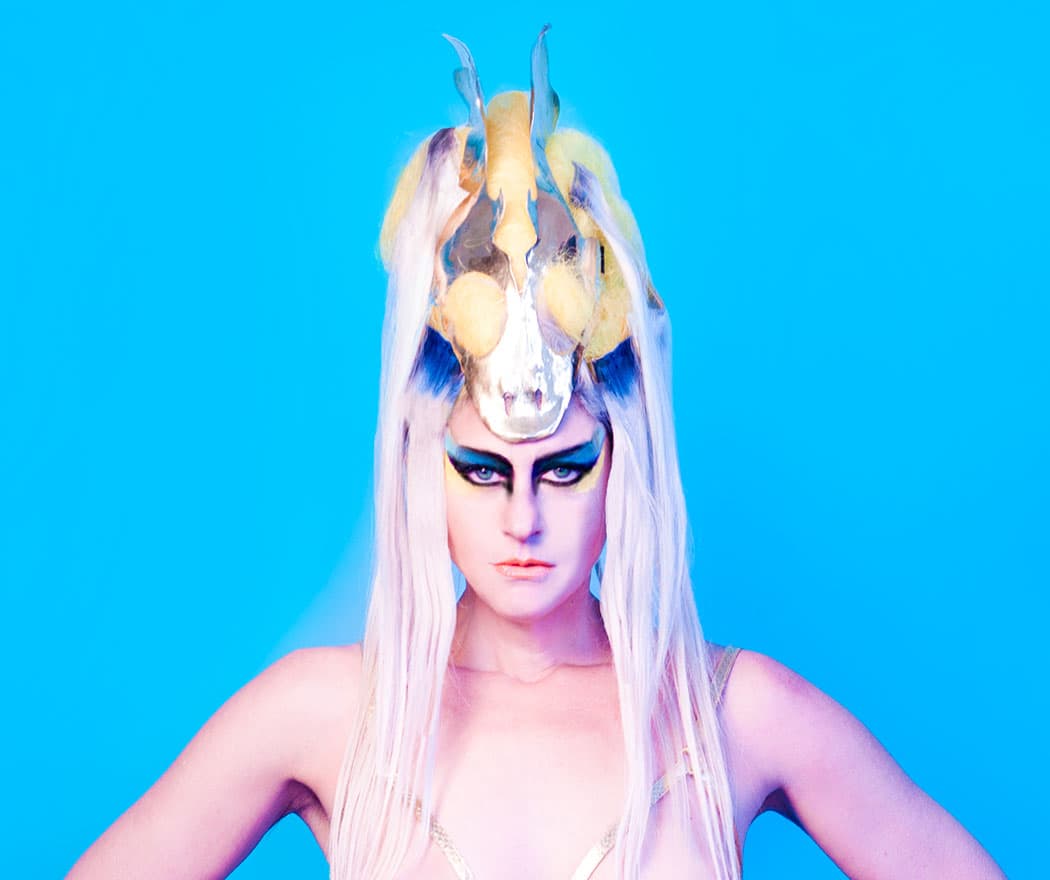 The last time Peaches was on a Boston stage was 2010 and she kept it clean (on purpose). She was at the Institute of Contemporary Art performing a one-woman show, "Peaches Christ Superstar." It was exactly what you think it was: Peaches sang each part of the Andrew Lloyd Webber/Tim Rice rock opera, "Jesus Christ Superstar," accompanied by pianist Chilly Gonzales. It was a departure from her sexually provocative, and probably her least-controversial work. (The Chicago Sun-Times called it "shockingly normal.")
Though her current tour is a whole different animal, "Peaches Christ Superstar" is not dead. In fact, when we talked she'd just returned to the States from performing it in Germany.
"I've been asked to do it by a state theater in Munich twice a month, which I can't do," Peaches says, "but I'm trying to do it when I can. There's a lot of things that I'm addressing — a woman doing all the parts of a predominantly male story and, on a nostalgic level, people of my generation who grew up with 'Jesus Christ Superstar' as an album. They enjoyed it more as a rock album than they did as a musical. I think those same people are actually horrified by musicals in general and I am usually horrified by the productions of 'Jesus Christ Superstar.'"
"And I have my issues with musicals. I wanted to present it in a way that I experienced it as a young girl, singing it in your bedroom, because that's what people did, singing the whole thing. I wanted to honor it that way without all the overblown things around it. Also, I wanted to stretch my voice and see, rather than just singing in my bedroom, if I could actually sing the whole thing in front of an audience, as a sort of endurance experience. I don't have any religious affiliation, but I find that it's interesting [that Jesus was] a person who had good ideas and was crucified for it, in the same way that happens in so many situations where people let the fear get the best of them."
This time in Boston, Peaches says, she'll be focusing on the songs from "Rub." "You'll be getting an old-school form of Peaches," she says, "with two dancers [one female, one male] and the regular, completely unpredictable interactive experience. I'm the DJ, doing what I used to do with my machines, but I'm using decks this time." She'll likely be utilizing various pre-recorded tracks and mixing them live with a synthesizer-sequencer-drum machine, the Roland MC-505.
As "Rub" is Peaches's first album in six years, there's the question of her audience: Are they still there? Does she feel like she has to reintroduce herself?
"I feel people have misconceptions about me," Peaches says, "so I'm always reintroducing myself. It doesn't mean that I'm repeating myself. I just feel like [people say], 'Oh, I get it now.' This time around, it's a little bit easier in terms of reintroducing myself. It's sort of a good time to be me: the politics, the roads that lead to what I've done [in terms of] gender identity, feminism and outspoken female production."
Peaches says she doesn't feel as alone as she once did in what she's doing. But, she adds, it's not so much a kinship with sexually frank mainstream musical acts like Lady Gaga and Miley Cyrus — "They're on a different level" — as it is comics like Tina Fey, Amy Poehler, Amy Schumer, Natasha Leggero and Margaret Cho and performance artists like Karen Finley, Marina Abramovic and Yoko Ono.
"I get really excited about those people and what they've done," says Peaches. "People who are digging in and making people smile but making them think."
The cover of "Rub" shows a distorted image of Peaches—raccoon-eyed makeup, an extended and twisted neck with what looks at first to be slash marks across it. "I didn't want a glamour picture," says Peaches. "I wanted a striking picture. But there's no slash marks across my neck. Those are mouths. It's a mouth repeated. It's like: 'You can't shut me up. My mouth just keeps going and I'm not particularly pretty for you.'"
The performer Peaches admires most is the late Plasmatics singer Wendy O. Williams. She sang confrontational hardcore punk and metal songs, nearly naked, as if she'd stepped out of "The Road Warrior," sometimes wielding a chainsaw or firing a shotgun loaded with blanks over the crowd.
"I talk about her a lot," Peaches says. "My film called 'Peaches Does Herself' starts with a riot grrrl-type band doing a rock show and then it turns into my sort of bedroom with posters of Wendy O. Williams over it. Wendy O. Williams is the single most incredible performer ever. Nobody went to more extremes. She was chain-sawing stuff and jumping out of cars during live shows and having them blow up. That must have been exciting, when you could do things in clubs they would not allow now."
---
Jim Sullivan is a former Boston Globe arts and music staff writer who pens the arts-events website jimsullivanink.com and contributes to various publications, TV and radio outlets. He hosts the monthly music/interview show "Boston Rock/Talk" on Xfinity On Demand. Find him on Twitter at @jimsullivanink.