After Unrest At 2014 N.H. Pumpkin Fest, This Year's Event Aims For Jack-O-Lantern Record In New City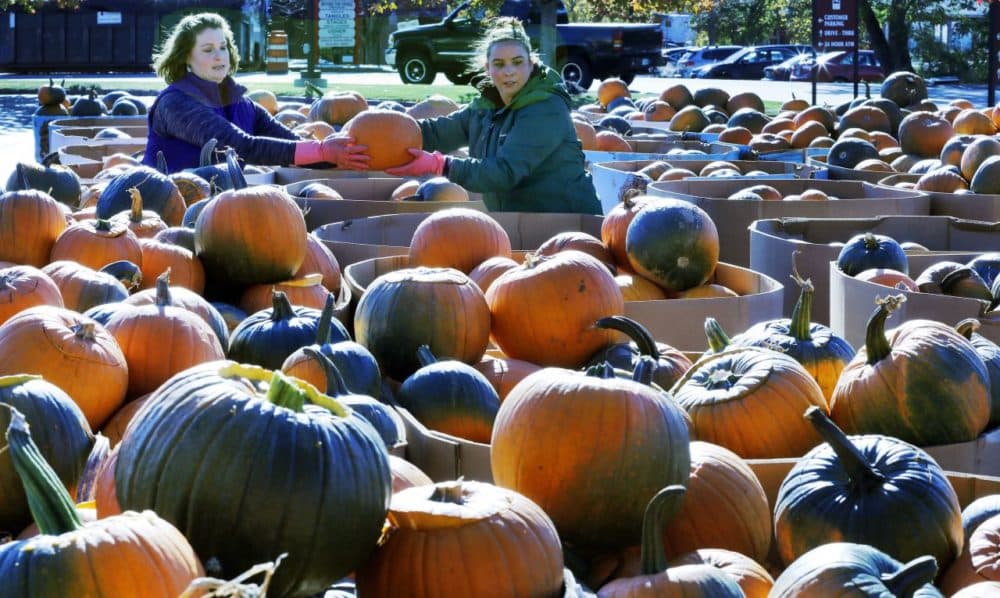 This article is more than 3 years old.
A pumpkin festival aiming to set a jack-o-lantern record is underway in a new location a year after violence and arrests prompted its move from its longtime host city.
The New Hampshire Pumpkin Festival in Laconia is trying to break the record of more than 30,500 lit jack-o-lanterns on Saturday.
The festival was previously held in Keene. Last year's violence started at alcohol-fueled parties linked to Keene State College and most of the 100-plus people arrested were students.
As a result, the Keene City Council rejected a permit for 2015.
Laconia officials say hosting an annual motorcycle week that attracts thousands is assurance they can manage public safety for the festival.
The festival in Keene had wrested the jack-o-lantern record from Boston in 2013.