Mass. To Auction Off Hundreds Of Unclaimed Items On eBay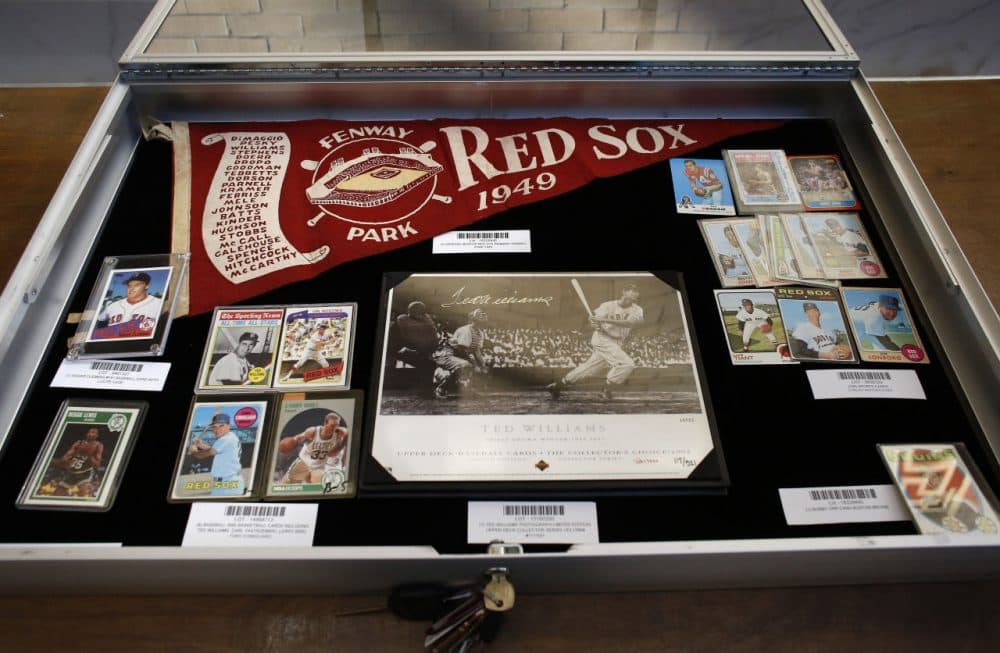 This article is more than 6 years old.
Silver platters, gold coins and a 1949 Red Sox banner are just some of the items that will be offered for sale when the state launches its latest auction of unclaimed property this weekend.
Nearly 1,500 lots of items abandoned for more than seven years in safe deposit boxes around the state will begin being auctioned off on eBay this weekend.
Several of the items set to be sold were on display at the State House Monday. Those items will travel to different parts of the state each day this week for viewing -- in South Yarmouth, New Bedford, Springfield and Worcester. (See schedule here.)
State Treasurer Deb Goldberg says the items up for sale have gone unclaimed for years despite her office's efforts to reunite them with their owners.
"When that doesn't happen, we then put these out to auction," Goldberg explained. "We've been doing it on eBay for 10 years now and it's been a very successful endeavor."
Since 2005, the eBay auctions have raised $2.1 million for the state's general fund through the sale of 8,377 separate lots.
The first 100 lots of this year's auction go up for bid Saturday at noon, under the eBay user name "mass.state.treasury." The state will gradually put 1,200 to 1,500 lots up for sale over the next two months.
The state says it needs to regularly sell off older unclaimed items because they don't have the space to store them all. If someone or their heirs can later prove that a sold piece belongs to them, the state compensates them for the sale price of the item.
The state also maintains a website for unclaimed money, such as stock, insurance payments and unclaimed bank accounts. You can see if any of it belongs to you here.
With reporting by WBUR's Steve Brown