Boston University To Hold Menino Archives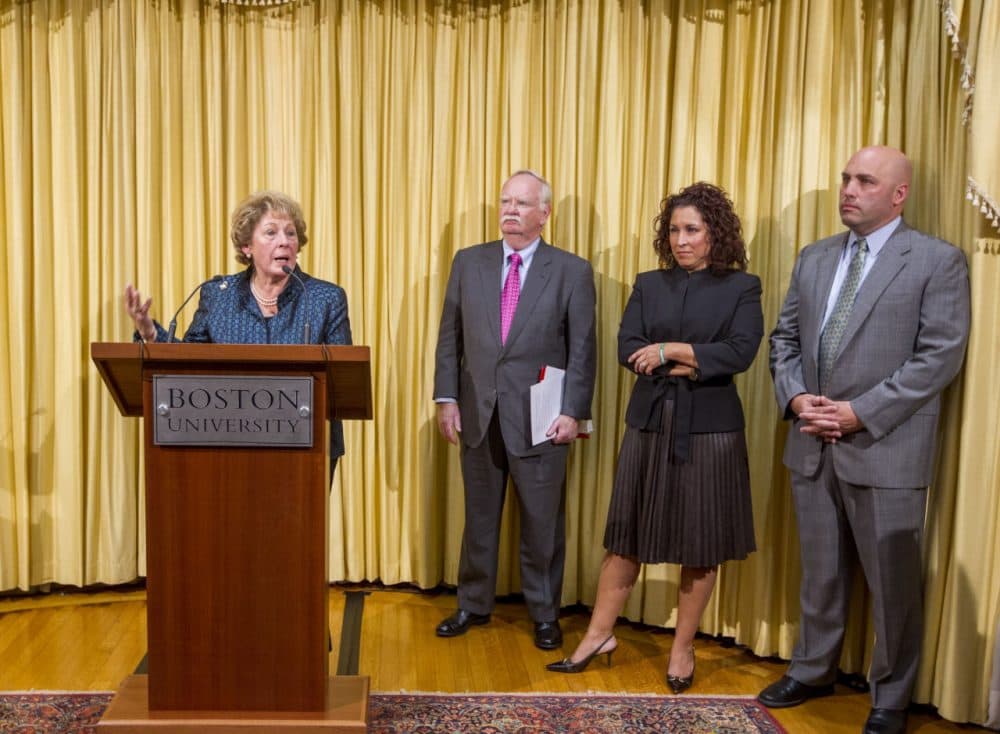 This article is more than 3 years old.
Boston University will house the archives of the late former Boston Mayor Thomas Menino.
Menino's widow, Angela, is donating content for the archive.
"My husband dedicated his life to the people of our city and it is my hope that others will learn, research and strive for a better tomorrow through the lessons and resources that will be available here at Boston University," she said at the archive's public announcement Tuesday.
Menino says it's important that people be able to see how her late husband ran Boston.
"I think it's important that people see this collection of all of the things that he did for so many years — not just his 20 years as mayor, but things that he did even as a city councilor and before that," she says. "It'll be on display for people to see and that's important."
After declining in 2013 to run for a sixth term, Menino, the city's longest-serving mayor, became a founding co-director of BU's Initiative on Cities.
Menino died of cancer last October at the age of 71.
"The archive will serve as an inventory and catalogue collection of artifacts from Mayor Menino's 30 years in public service and from Boston's transformation under his leadership," per a BU statement.
The archive will reside at BU's Howard Gotlieb Archival Research Center, according to the school, and it "will be accessible to scholars, leaders and anyone else who seeks to understand the history of a city's resurgence through the lens of one of the great mayors of our time."