John Cleese On How To Interact With Fans And The Evolution Of His Comedy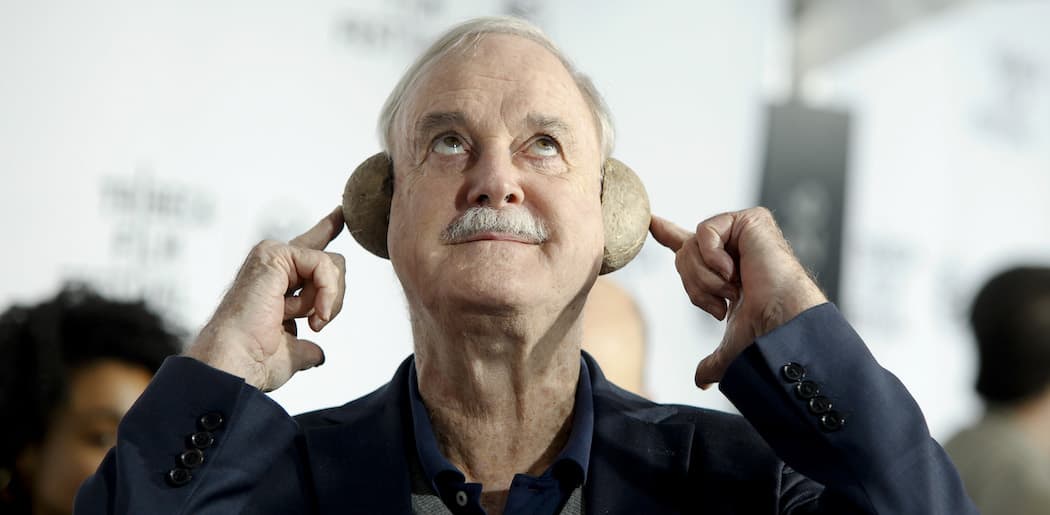 This article is more than 5 years old.
I must confess. As I was prepping for an interview last week with John Cleese, the evergreen Monty Python fan that lurks within me was tempted to start by asking the man on the other end of the line if he would like to buy an argument. Or maybe ask him if I might return a dead parrot. I didn't do it, but near the end of a 45-minute chat I told Cleese of my aborted and potentially embarrassing opening gambit.
"It happens a bit," says Cleese, sympathetically. He's been on the receiving end of that sort of thing for years when fans of "Monty Python's Flying Circus" or his subsequent A-level sitcom, "Fawlty Towers" meet him and toss out a classic line, waiting for Cleese to pop into the guise of one of his old characters for the rejoinder.
"What do I say to it? That's the problem," says Cleese. "When people come up to me and quote something, I don't know what I'm supposed to do. You put on this smiling face and go 'Yes, yes, yes.' You're sort of in this vacuum thinking 'What is an appropriate response?' I think it's a way of trying to establish a relationship: 'You see, I know your work.' What's really interesting is that when people come up to you, most of the time they want to do the talking. I think they feel 'I've given this guy a lot of time in my life and now he can give me a little in return.' They want a little acknowledgement of their own lives. It's rather nice."
It was mid-morning. Cleese, 76, was in Durham, North Carolina, in a cheerful mood, lying in a hotel bed and readying to go see a lemur exhibit at Duke University — "They're just delightful creatures and, of course, like everything else they're threatened."
Cleese was just about to finish a month-long sit-down tour with one of his Python mates, Eric Idle. He's in Boston Tuesday, Nov. 3, at the Cutler Majestic Theatre at 7:30 p.m. doing a solo gig, "Not Dead Yet: John Cleese Has Written a Book." That book, "So, Anyway…" was published last year; this gig is to support its paperback release. WBUR's Here & Now co-host Robin Young will moderate.
Jim Sullivan: You are just getting off a stretch with Eric, but you're in Boston on your own.
John Cleese: I'm on the last three days [with Eric]. The tour we're doing is a good, straightforward, commercial tour for Python fans and yields very good money, but the book tour yields next to nothing and they're done simply and solely for the purpose of publicizing the book. So I couldn't ask Eric to spend two weeks of his life helping me do that.
Couldn't you have cut him in?
Of the money? [Laughs.] I don't think he's that desperate. After "Spamalot" he could probably get along without that. I'm only doing this for the next two weeks. I like the book very much. I have one plea: If you thought the book was funny, can you mention that? It's the last thing that ever gets talked about.
Certainly. It's funny. But in the press release sent to me, the blurb that was chosen to plug the book reads: "He recently completed his autobiography 'So, Anyway…' which was described by the Daily Mail as 'self-obsessed.' "
[Laughs.] Oh yeah, they hate me. My daughter was the one who pointed out how funny [the pull quote] was. … Sometimes when you set out for a project you feel it wasn't quite what you meant to do, but this turned out to be exactly what I wanted it to be. I'm very pleased with it and think that my fans will enjoy the book. I don't think anyone else would be interested in it.
But if you're doing this tour just to goose the book sales, is that really a good selling point for the live audience? "What's he going to do, just get up there and read from his book?"
I've done this thing about 30 times and the first bit of it is a conversation, usually with a local radio personality who interviews me, which gives me a bridge to the audience and then we get into Q&A. I've got so many stories now at my great age that it usually turns out pretty entertaining. I'm very lucky with my fans. They're bright, nice, kind, friendly people so it's really quite pleasurable.
You told the Orlando Sentinel about these audience Q&As: "It's much nicer when the questions are rude, when people say, 'My God, Cleese, why can't you stay married to one woman?' Or 'Which Python do you all hate the most?' It produces more fun than people saying, 'What's your favorite sketch?' "
That's right. There's two types of questions that are pretty much death: One kind of question is what is your favorite [sketch] and the other question was "Why was it called Monty Python?" I could tell you how it happened; it's just not very interesting.
In your book, you focus on your early life, your upbringing, education and the like and don't really tell tales from the "Python" or "Fawlty Towers" days. Why did you decide to do it that way?
When I started out to write my autobiography, [the publisher] said, "How far will you get?" and I said, "I don't really know. I don't know which phases of my life will yield a lot of material and which won't. It's impossible to tell as this stage but I'll let you know." After I'd been writing it about a year I said, "I think I've got to get to the beginning of Python" and they were a bit worried. I think one of the problems was that in the same way that film, television and theater producers are always concerned about the bottom line, it's also a little bit true in publishing. I said, "Look the book is not called 'Monty Python by John Cleese,' it's my autobiography." I suppose people could claim, "Well, we thought it was going to be your whole life," but my observation of people like Stephen Fry or Michael Caine is they write their autobiographies usually in several volumes.
Are we to assume there will be other Cleese volumes too?
Oh yes. They always want that if they have a successful book. They always want to have another one straightaway and that's understandable. They're in the business of staying in business. But I said I don't want to start on it 'til I feel fresh and unencumbered. I think after a project it's a good idea to do what Louis Malle used to do which is just go off somewhere quietly for a few months, instead of rushing to the next project. I'm amusing myself with other things at the moment. I've just adapted a French farce from 1890, which I'm hoping to get on to the West End of London in the spring. And we're doing a stage version of "Fawlty Towers" in Australia as an experiment because a similar production did fantastic business in Sweden. [The production is based on the TV episodes, which originally aired in the U.K. in 1975 and 1979; Cleese is not acting in it.]
"Fawlty Towers" is my favorite sitcom ever and you only did 12 episodes. I've got to ask you some bits about your character, hotel owner Basil Fawlty. He was both obsequious and perennially exasperated, disappointed at what fate had given him. Blind to his own flaws, his main emotion being barely suppressed rage at the stupidity all around him. You co-wrote the show with your then-wife Connie Booth. What was the key to his character?
Well, the poor man, I think, is depressed. The main thing he lacks is any source of real affection. And I think human beings really need affection. They need to get to express it and receive it and I think he's a depressed guy so his observations might be reasonably accurate and are always tinged by a certain sadness and by a certain anger.
I'm sure you've been asked a zillion times before, but how much of you was in Basil?
Yes, everyone asks that, but nobody ever says, "How much of you was in Archie in 'A Fish Called Wanda'?" The answer is: It's acting and acting is taking certain emotions that you have and emphasizing some and putting the brake on others and coming up with a different balance each time.
All right, let's talk "Wanda."
The most interesting acting experience I ever had was the romantic scenes with Jamie [Lee Curtis] because she refused to rehearse. I love that in retrospect, but it was interesting going into a scene, just responding rather than timing, which I do almost like a metronome.
You had a lead role in "Wanda" and then of course many characters on TV shows and smaller movie roles, but I don't think you've done any other major movie parts. Was this a choice you made?
Well, it was largely because I wasn't asked and if I was asked it was probably something I didn't think was a good idea. My biggest single regret was that I was twice offered the chance to work with Mike Nichols. One was "Birdcage," which was the Robin Williams part, and other, believe it or not, was "Remains of the Day," [the Anthony Hopkins part]. The first I couldn't do because of the schedule and other one I saw Harold Pinter had done the last pass on the script and to my astonishment had taken all the humor out of it. I didn't think it worked without the humor so I passed on it. One of my very few ambitions in show business was do something with Mike. When I heard that he had died …
I saw you recently on "Real Time with Bill Maher" and you took this humorous but fatalistic attitude about the world, that our existence is absolutely hopeless.
Yes, I think that's a very fair position to take. Because we can only have a reasonably rational democracy if people are reasonably intelligent and reasonably well educated. They have to be able to think clearly and we pointedly don't have that anymore.
Do you live in LA?
I never much liked Los Angeles, but I have a lot of friends there. I lived in Santa Barbara from 1999 until 2009. That was my principal home. I have a little flat in London now with my new English wife.
Your new English wife. My God, Cleese, why can't you stay married to one woman?
Because I think if you have a very difficult relationship with your mother it is harder to form a good relationship with anyone else because you tend to choose not very suitable people. There seems to be a pattern, but I think finally I've got it right which is a wonderful thing to be able to claim in one's 70s. I'm enormously happy with my present wife.
The Pythons had a big 10-show reunion run in London last year at the O2: "Monty Python Live (mostly): One Down, Five to Go." (That is there are five of you left, Graham Chapman having left this earth.) How did you come down from that high?
Well, I just went back to my normal life. Python has been a very small part of my life since 1982 and there were many years where we hardly saw each other. … We worked together but we were not natural friends.
Was there fun to be had when you did get together?
Yes, when we got together we always said we laugh more than we really did with anyone else. I've got to qualify that because I laugh inordinately with my present wife. It's a lovely thing.
The TV series ran in Britain from 1969 to 1974 and then the Pythons had had their huge American success on PBS, after it was all done in Britain.
Yes, we were always mystified by it. We very much enjoyed it, but ultimately we never understood how something that seemed to be very English was embraced by the American people. And as you say, after we finished doing it, we regarded it as a huge bonus.
And that success led to the three Python feature movies, right?
I think we were going to make "Holy Grail" anyway — we had planned to — but by the time "Holy Grail" came out we were on American television and that made the response at the box office far, far better than it ever would have been.
I want to ask you about your evolution of your comedy. I was a big fan of George Carlin, who moved from whimsical and observational to vicious — and still very funny — but almost nihilistic.
Although I admired him, for me there was a bitterness there that somehow distanced me from him.
Is there not that with you, then?
I don't think it's bitter. I think it's a sort of helplessness accompanied by a certain amount of hilarity. All my life I assumed the planet, or the countries that I lived in, were reasonably intelligent and reasonably well run and basically that the people in charge were doing their best for the people. I don't view it like that anymore. I don't know whether it's the type of people in politics that has changed, but I simply don't trust most of them anymore. I think it's a question of how you frame [the comedy] and if you frame it from the point of view that things are never going to get very much better — they may get better in one place at one time but they won't last.
Do these situations at least lead to better comedy?
I … think … so. That's a difficult question. I did a speech at Esalen [Institute] about five years ago and I really had them screaming with laughter. Afterwards Michael Murphy, a lovely man who runs Esalen, said, "The more you destroyed the hope, the more they laughed." And I think that when you begin to give up the idea that this can ever be a very rational planet it's possible to sit back and to laugh at it instead of agonizing about it. It's awful when you contemplate how much of the planet lives in fear. I don't think you can be funny about that, but the fact that we live in chaos and nothing we ever plan works out, I think that's funny. Once you do that, that's a reason to relax and also to have a very realistic view of what you can improve.
Do you find that as you get older you shed more than you accumulate?
Yes, exactly, because you now realize that people with large quantities of money can never relax. You just need nice two or three rooms that are warm and dry, good food, some books and DVDs and exercise facilities. What else do I need?
Well, the love of a good wife.
Oh yes, that's the best of all!
---
Jim Sullivan is a former Boston Globe arts and music staff writer who pens the arts-events website jimsullivanink.com and contributes to various publications, TV and radio outlets. He hosts the monthly music/interview show "Boston Rock/Talk" on Xfinity On Demand.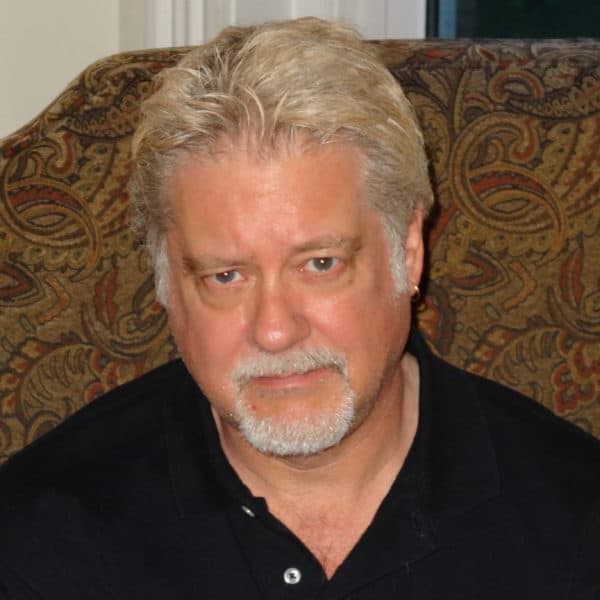 Jim Sullivan Music Writer
Jim Sullivan writes about rock 'n' roll and other music for The ARTery.