Fantasy Sports Could Be On Your Next Mass. Lottery Scratch Ticket
04:24
Play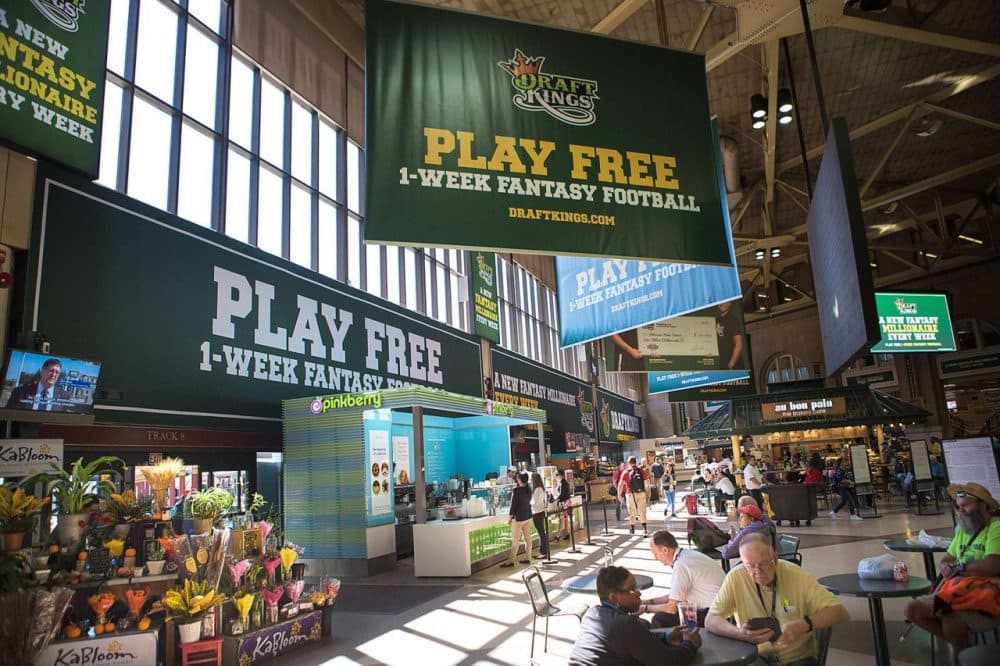 This article is more than 5 years old.
It's another rocky week underway for the daily fantasy sports industry. A bill in New York's legislature would put the industry into the state's gambling code. A New Jersey bill would regulate daily fantasy like gambling. And an industry tracker says the Boston-based company DraftKings brought in fewer entries last week in its signature NFL contest.
So why, with all this turmoil and uncertainty, is the Massachusetts Lottery saying it wants to get a piece of that action?
The Massachusetts Lottery is the most successful state lottery by far. In a year, it sells $5 billion of scratch tickets, jackpot and KENO drawings. One billion of those dollars flows to the 351 cities and towns in the state.
But lottery Director Michael Sweeney said it might be time to alter the popular recipe.
"You need to know exactly what it is that is making the secret sauce work," Sweeney said at a hearing on Monday. "And occasionally, even when it's been successful for 30 years — new times, new marketplace — it may be time for us to add a little bit of pepper to the sauce."
Spicing up the "secret sauce" would be some sort of fantasy sports product. Sweeney says he's intrigued by how fast daily fantasy sports companies such as DraftKings have been growing. They let people make up virtual rosters of pro sports players and compete with each other for big jackpots. Most daily fantasy players are younger than the aging lottery demographic, Sweeney said, and most use a mobile device to play in a contest through these companies.
"They've hit upon an innovative technology to offer a new game," he said. "And I just think it's time for the lottery to take a serious look at that, and decide whether it's the right opportunity for the commonwealth."
Sweeney got backing at a State Lottery Commission meeting Monday to explore the market and identify what technology and resources would be necessary to enter the industry.
State Comptroller Tom Shack is among those supporting the foray.
"Like any innovative disruption in business, it's usually filling a void someplace," Shack said. "And ultimately they lead to a conversation like this...very, very risk-intolerant organizations like the lottery would not be having the discussion but for that type of innovation."
The state lottery is planning to issue a formal request for ideas by the end of the year, inviting the public and the private sector to contribute. But considering how startup companies have grown to billion-dollar valuations in a matter of a few years, pushing aside big technology companies like Yahoo!, is 2015 too late to dabble in daily fantasy?
"We're very different," said state Treasurer Deb Goldberg, whose office oversees the lottery. "We're not profit-driven. We're not a private company."
Goldberg said even with the limitations of a public entity that has to get buy-in from state lawmakers before expanding into new markets, it's not too late.
"Now, fantasy sports is under a microscope," Goldberg said. "People will be working collaboratively through regulatory processes, the legislatures in different states, the attorney generals' offices and the federal government. So I do not believe that we will be behind the curve."
Besides, Goldberg said, the lottery has earned the public's trust over decades.
Even so, she said she would be reluctant to see the Massachusetts Lottery debut a digital fantasy sports offering that bypasses the lottery's distribution network. About 7,500 retailers statewide earn commissions on lottery sales, averaging $38,000 per year.
"I believe there are ways to tie in the retailers and give them more traffic flow, which will impact their bottom lines," Goldberg said.
However, a lottery offering would not be designed as direct competition to Boston's DraftKings. Sweeney envisions more of a game of chance similar to scratch tickets than the more skill-based contests currently run by daily fantasy sports companies. A recent study shows the vast majority of winnings in those contests is earned by a small minority of people.
"How [pro sports] players are actually generated and how the public engages the selection of the team or the players may look fundamentally different," Sweeney said. "But we still think it'll capture the interest and excitement, particularly of the casual player who's not spending eight hours a day getting the last statistics about how many footballs are caught during the third quarter of a rainstorm."
After all, the state lottery has one competitive advantage over the private sector. It legally can offer games of chance that daily fantasy startups cannot. To win a fantasy contest through the Massachusetts Lottery, you wouldn't have to be good, just lucky.
This article was originally published on November 02, 2015.
This segment aired on November 3, 2015.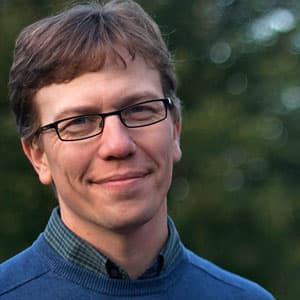 Curt Nickisch Business & Technology Reporter
Curt Nickisch was formerly WBUR's business and technology reporter.