Ian Anderson Of Prog-Rock Stars Jethro Tull Is Back With An Opera About … Jethro Tull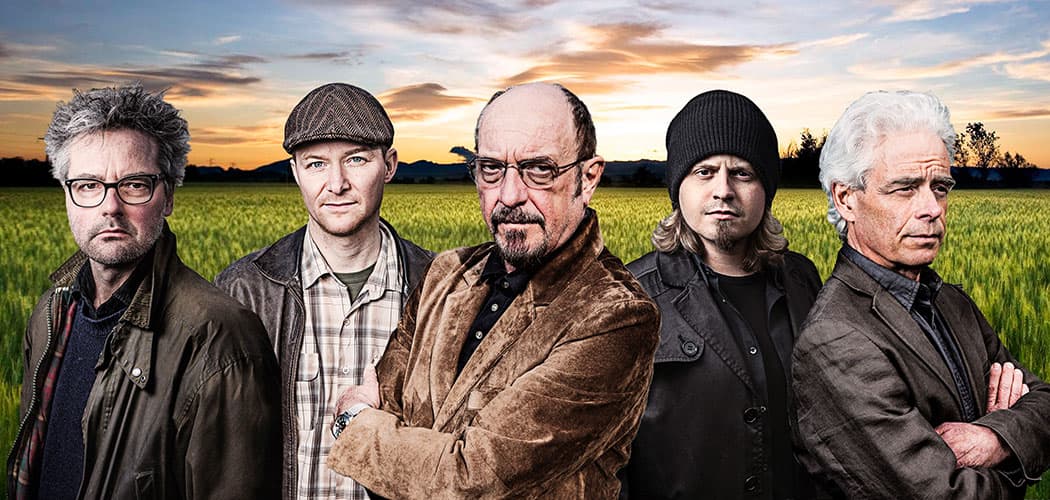 This article is more than 5 years old.
Within the ecstasy of musical rapture lies a dichotomy between music intended for bodily transport and that which is supposed to stimulate our cerebellum, and resistance is often met by fans of both extremes when an artist attempts to cater to them simultaneously. In spite of, or perhaps because of this struggle, it is occasionally possible for an artist to find an equilibrium sweet spot between the two extremes — although it is even more of an achievement to be able to compel and maintain a sizeable audience for said music over the course of a life's career.
Ian Anderson is someone who has experience in this endeavor. He launched his band Jethro Tull as a straightforward blues project in 1967, only to find himself compelled to guide the group into knottier realms of both musical and philosophical complexity, often in the form of that uniquely '70s musical product, the concept album. By 1971, upon the release of the epochal Tull album "Aqualung," a song cycle that saw proto-metal and pastoral folk wrestling for dominance amidst paeans to the failures of organized religion, the headline of U.K. music rag Disc & Music Echo's March 20th issue said it all: "Good Heavens, Now Ian Anderson Wants Us To Think!"
The British prog-rocker has aspired to do just that ever since. "The job of a composer in the rock context," Anderson explains hurriedly, from his Wiltshire estate, as he both pontificates out loud and manically packs his bags before jetting off on a tour that will wind through Europe and Russia before making its way to Boston's Wang Theatre on Nov. 5, "is to balance up the toe-tapping aspect of the music, which is just reacting emotionally to the sound of music without questioning or thinking too much, with the more cerebral thought-through part of it."
His current solo tour is another heady concept, a rock opera entitled "Jethro Tull" that retells the life story of his band's namesake, only transposing Tull's life story as a 17th and 18th century agrarian into a time only slightly in our future — and refiguring many of the hits of his Tull catalog to fit the thematic tale.
Anderson came up with the concept last year: "I was traveling through northern Italy last summer, and during the drive I was amused to look up the story of Jethro Tull online, because I've never really paid much attention to his life. I have always found it kind of an embarrassment, really, to have been named by our agent back in 1968 after a historical character that I had not heard of — I didn't realize he'd named us after a dead guy."
Anderson maintained a blind spot for the real Tull, the inventor of the seed drill, an innovation that is perhaps responsible not just for the 17th-to-19th century British Agricultural Revolution but subsequently the 19th and 20th centuries' Industrial Revolution. "I ignored him out of a sense of guilt, I suppose, since I'd hijacked his name. But here I was, driving through the rural fields of northern Italy that he too had visited, and many of the little elements of his life just immediately threw up notions of songs that I'd written over the years."
Anderson's mind has thrown up quite a lot of material in recent years, most recently 2014's "Homo Erraticus," Anderson's sixth solo album, an outrageously convoluted narrative concerning the erstwhile narrator of Tull's 1972 magnum opus "Thick As A Brick," Gerald Bostock. Suffice it to say, then, that it is not a massive leap from the worldbuilding of Bostock's multi-album epic to the near-future projections of the "Jethro Tull" project.
"Tull," the rock opera, sees Jethro Tull, modern day biochemist, using GMO technology rather than the seed drill as a solution to his era's impending food shortage crisis — but unlike the real Tull, finds a way to make a fortune doing so. "My Jethro Tull," explains Anderson, "is dealing with all the moral and ethical dilemmas of being part of big agro-business, which of course makes a lot of people uncomfortable. I wanted to explore that sense of what is right and proper, and in my story, Jethro Tull goes through the difficult dilemma of being part of something which is, in today's world, big business."
By the early '70s, Anderson's Jethro Tull band was vaulted into the realm of big business, transitioning amazingly quickly from a ramshackle bunch of blues weirdos fronted by a flautist to a stadium-filling, platinum-selling tour de force whose every album launched a thousand music critics' beard-scratching in-depth analysis. "Thick As A Brick," may seem to modern ears like a 45-minute single-song gauntlet of prog density, but at the time it was a Number 1 album in America whose 4-minute intro radio edit was an FM rock staple.
"Aqualung," from the 1971 album of the same name, is a nearly-seven-minute multi-part fugue whose title protagonist is a ne'er-do-well homeless man taking the listener on a tour of the seediest elements of life on the streets — and it also happens to be, nearly a half-century later, one of the biggest and most recognizable songs of the classic rock era, the kind of song that if you turned on 'ZLX and listened for any random 10 minute segment, it would likely pop up on the playlist.
"Some of that material makes people uncomfortable, it makes people embarrassed," Anderson says. "'Aqualung' in particular, is like when Robin Williams did the movie 'The Fisher King' with Terry Gilliam. And with that film, you trust Gilliam, the director, to take you into a world that you probably wouldn't want to really go to. But you trust him to guide you safely through it, to give you a feeling of something that you otherwise might be reluctant to absorb in real life. That's what I think you can do in the world of the creative arts — you can take people on a journey to places that are not entirely safe, you can introduce them to subjects that are not entirely savory or enjoyable, but you give them a sense of security because you are a pair of safe hands. Or at least that's what I think we're supposed to do!"
Keen-eyed observers will, of course, notice that the current "Jethro Tull" project perhaps came about for more understandable reasons — with Tull, as a band, ceasing to be in 2014, it makes a certain amount of fiduciary sense for Anderson to find a way to work both the Tull back catalog of hits (as well as the name "Jethro Tull" in large letters on the marquee) into a lengthy worldwide solo tour.
But, cynicism aside, perhaps the tour is justified merely for the opportunity it affords Anderson to approach his old chestnuts from a fresh angle. "I'm often reminded that, within the genre of rock music, people don't like to be dragged by the scruff of the neck out of their comfort zone, but you can stretch out a little here and there, you can peel back the layers of that metaphorical onion here and there and find other shades of meaning. It's the story of a good movie, a good novel, a good theater play. It can have lots of complexity, but the music must also work on an emotional or visceral level. Some people out there are just toe-tappers and there's no use trying to force them into listening or analyzing in any level of detail. So you cater for that visceral response, you're looking to balance up the product of the heart and the mind. That's what good music does. It's what Mozart does, it's what Beethoven does, it's what Muddy Waters did, too."