Warren Zanes Tells The Lesser Known Story Of Tom Petty's Life In New Biography
The cat was let out of the bag a few weeks ago in a Washington Post story. The big reveal in Warren Zanes' biography of Tom Petty, the rock star who's sold more than 80 million records: He became a heroin addict in his 50s.
"I stepped into this territory hesitantly," says Zanes, on the phone from his New Jersey home. "This is tricky stuff to talk about."
It wasn't a secret in certain circles. Zanes had worked on the 2007 Peter Bogdanovich documentary, "Tom Petty and the Heartbreakers: Runnin' Down a Dream," where the talk about Petty's heroin addiction was cut at Petty's request. (Zanes also wrote the companion book to the film.)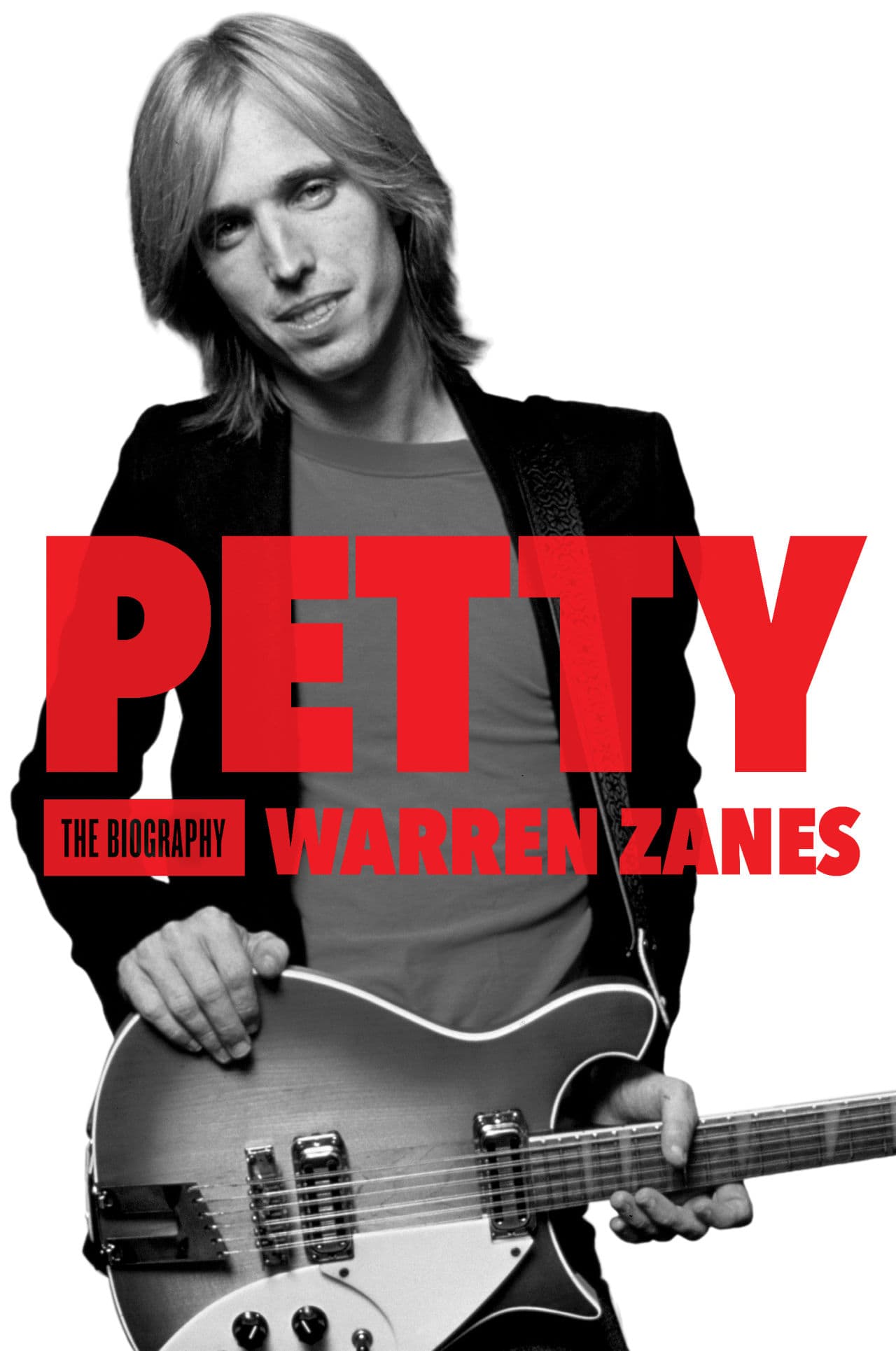 This time around, in "Petty: The Biography," Petty wanted the story to be told. "Our main point of discussion," Zanes says, "was his concern that if there could even be one kid out there who could romanticize drugs because they read Tom Petty's story. I certainly would like to think the account in the book is not romantic."
It is not. If it began as a place to take refuge, it ends as its own prison. But Petty doesn't share any particular rock bottom incident and did not go 12-step.
"This is really a guy who slammed up against midlife and was forced to confront a lot that had been waiting for him — his childhood, his mother's illness, losing her, the trouble in leading a band, the trouble in his marriage," says Zanes. "It all comes down at once and he is a guy born and raised in rock 'n' roll. He knew there was something there for when the pain gets to be too much; he regrets his choice in picking up heroin but that's what he did."
Zanes said Petty kicked the addiction under doctors' supervision and with "a hardcore blood transfusion." The heroin period, Zanes says, is in the rear view mirror. "My understanding is once he beat it, he beat it. The guy that I've known for the past several years shows no signs."
Petty — who's given us hits from "Breakdown" and "American Girl" through "Refugee" and "Even the Losers" — knew Zanes from the early '80s and his days as a guitarist in the Boston-based Del Fuegos. The Del Fuegos spent a summer opening arena shows for Petty. Much later, Petty read Zanes' slim book on Dusty Springfield and was impressed. He made the call to Zanes, a double Ph.D., former VP at the Rock and Roll Hall of Fame, and director of Little Steven's Rock and Roll Forever Foundation.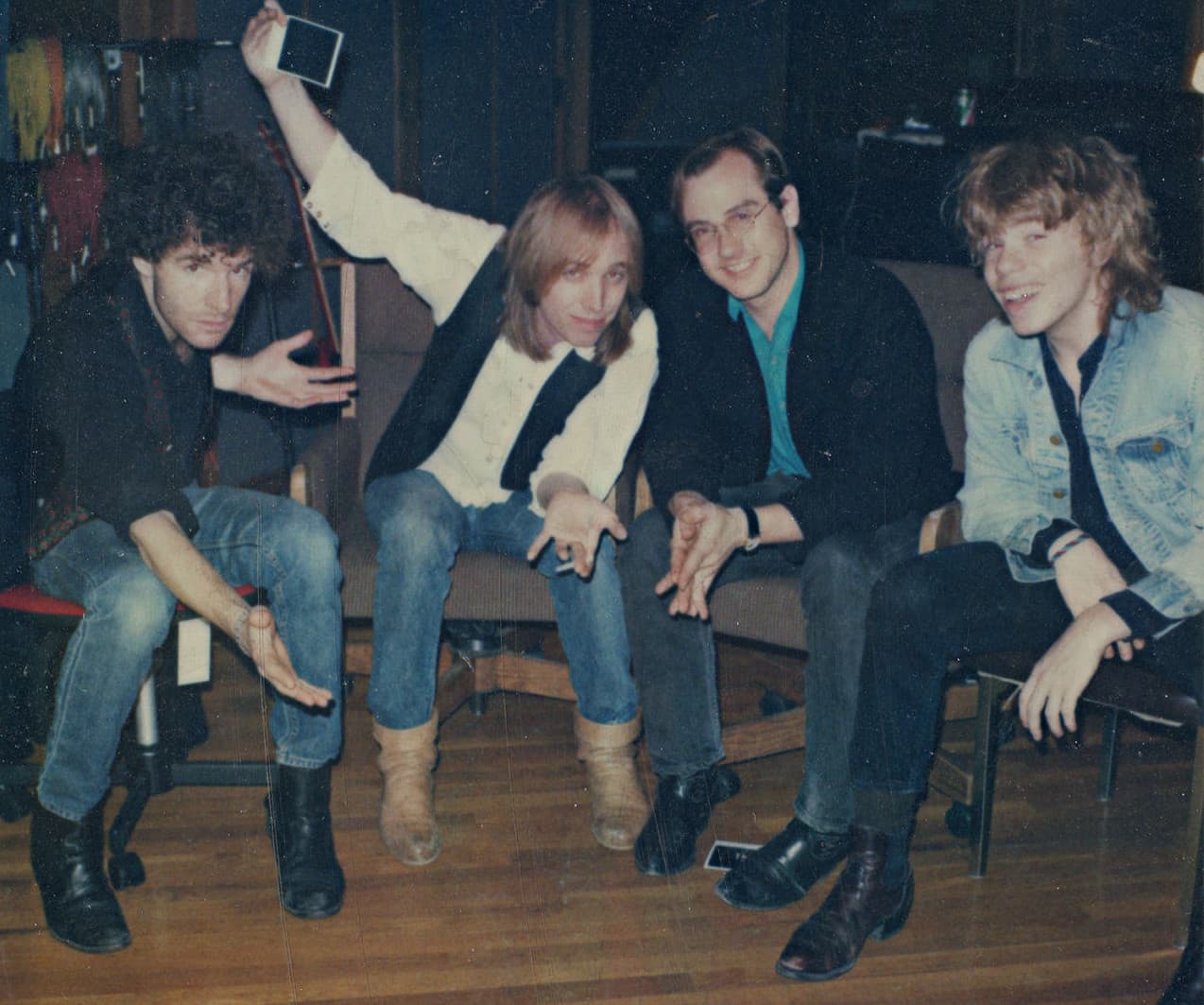 They struck a deal. "Tom said he didn't want it to be authorized," says Zanes. "It was based on his own reaction to authorized books. He said he feels like when he sees that on the front top of the book, he knows it's going to be bulls---, an inside, white-washed account and he said, 'I want this to be your book. Not ghost-written, not co-written, not authorized.' The only thing he asked was the opportunity to read it before publication and respond to anything he felt the need to respond to. And he stuck to that agreement."
Pre-publication, Petty got the book in two halves. Zanes says Petty thought the first half was "a pretty smooth ride … 'It's well-written, it goes deep into context, it's honest.' It was hitting all the marks he hoped for."
"He got the second half however, and that's where the tougher things in life happened. His trouble in his marriage to an ultimate divorce to him getting involved with heroin to his band having real significant difficulties and that was harder for him to read. But he adhered to the arrangement; he did not ask me to take anything out."
Petty is now 65. Zanes' story has a lot to do with Petty's youth in rural Florida — it was not bucolic, nor privileged — and his desire to use rock 'n' roll as an escape. It's about how Tom Petty and the Heartbreakers formed out of a band called Mudcrutch. About how Petty has maintained his band's existence in the face of intra-band struggle and difficult personal decisions. And, it's very much about how Petty has channeled most of his emotion and passion into his music, sometimes at the expense of real life relationships.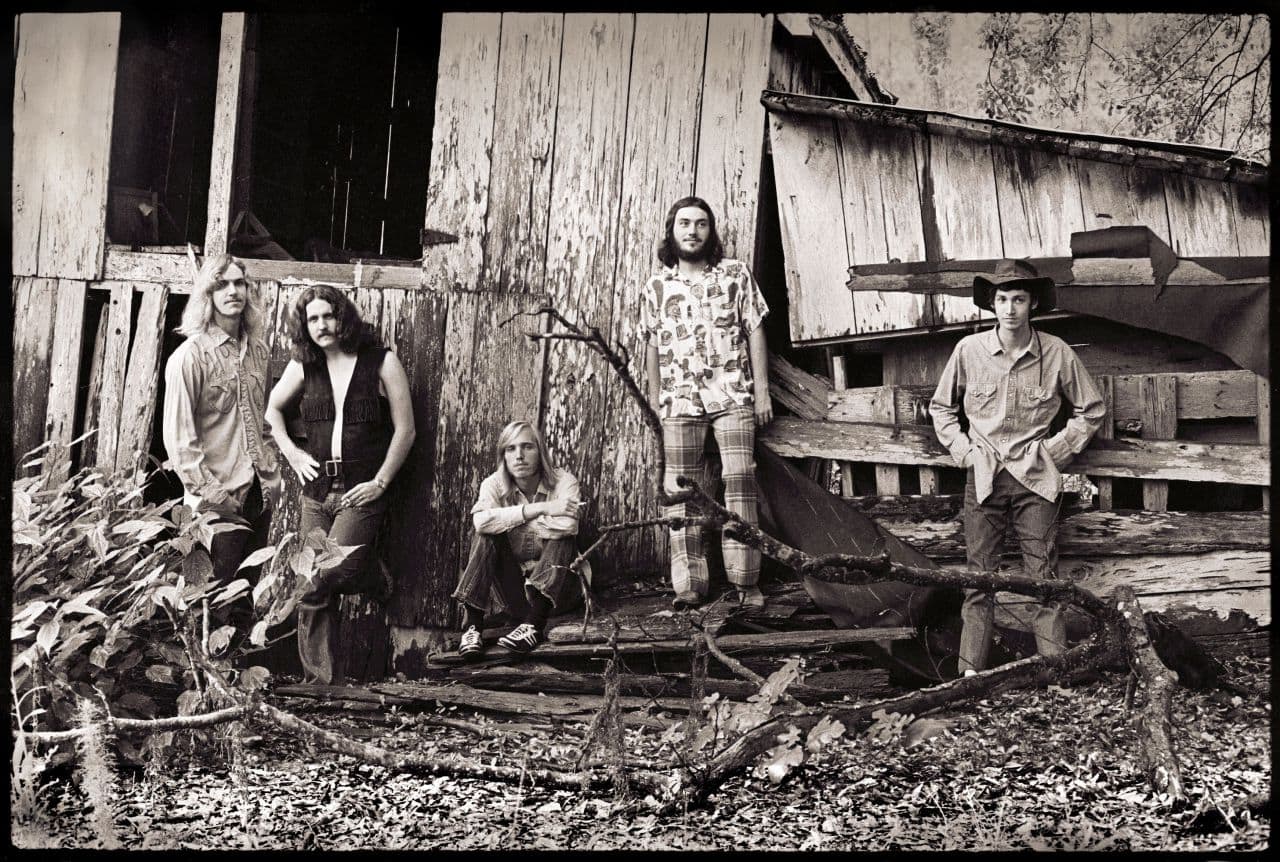 The Petty you hear roaring through "Even The Losers" is not the Petty you get off-stage. "When you sit down on a couch next to Tom, he's pretty reserved," says Zanes. "He's got a lot of intelligence, a lot of humor and he knows how to craft a sentence. He's highly engaging, but the power of emotions goes into the songs. He lives differently in his songs than he does in his life."
Zanes, now 50, weaves his own story about his relationship with Petty — first as a fan, then on tour, later at his house with various superstar friends — but he's not intrusive about it. Zanes says he was initially reluctant to put much in there, but noted rock historian Peter Guralnick read early versions and encouraged him to put more of himself in it.
"I had to juggle this," says Zanes. "It was a little hard to arrive at and I felt I got something that felt balanced. I didn't want to not say 'I've got some history as a fan, as a guy in the opening band, as someone that did some writing for him.' These things did happen and they leant a significance in how I told the story."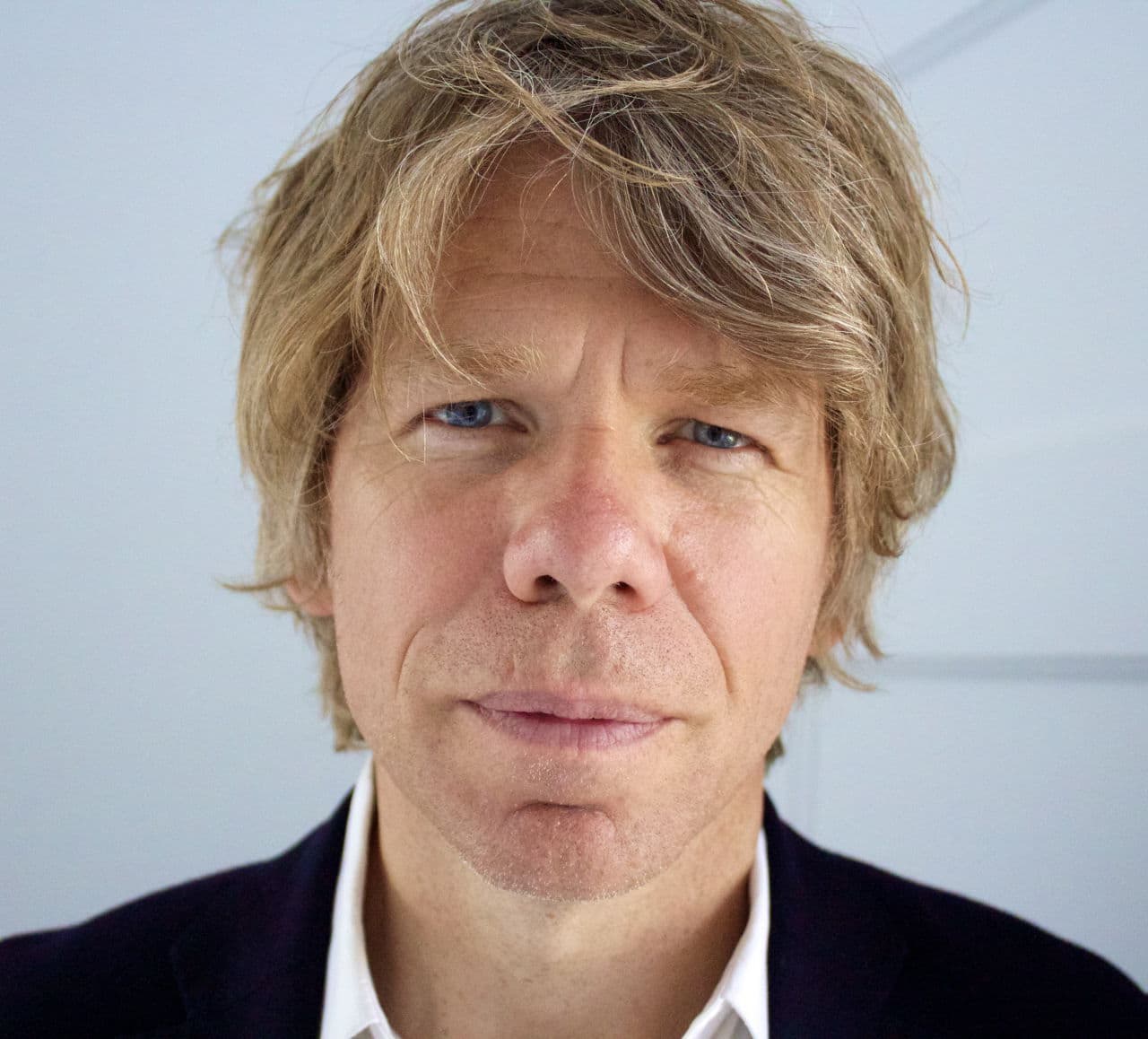 Zanes thinks Petty's oldest daughter Adria may have summed up her father's psyche best. "She was saying that she learned that the world of songs is a place that he went that he wanted to take her to," says Zanes. "And I think it's enormously significant in his story that here's this guy who's suffered childhood abuse, the loss of his mother, a lot of stuff during the formative years, and songwriting becomes this place of being beyond the reach of that which otherwise pulls him down. He went there for a kind of safety and as a result he was very consistent in his output. He kept needing to go to this place he identified as safety and the offshoot is his songs."
Zanes was able to get access to the Heartbreakers, past and present, including drummer Stan Lynch, who'd been fired and rehired numerous times (ultimately fired). Initially reticent to talk he spoke for eight hours — Zanes says he's the most extroverted of a mostly introverted band — and gave the book a perspective others couldn't.
One of the running themes is who Petty is in relation to the band. He's the lead singer and main songwriter, but he likes being part of a band. Yet, sometimes he liked the idea of going solo and working outside the band. Over time guitarist/singer/songwriter Mike Campbell began to be considered a near-equal partner.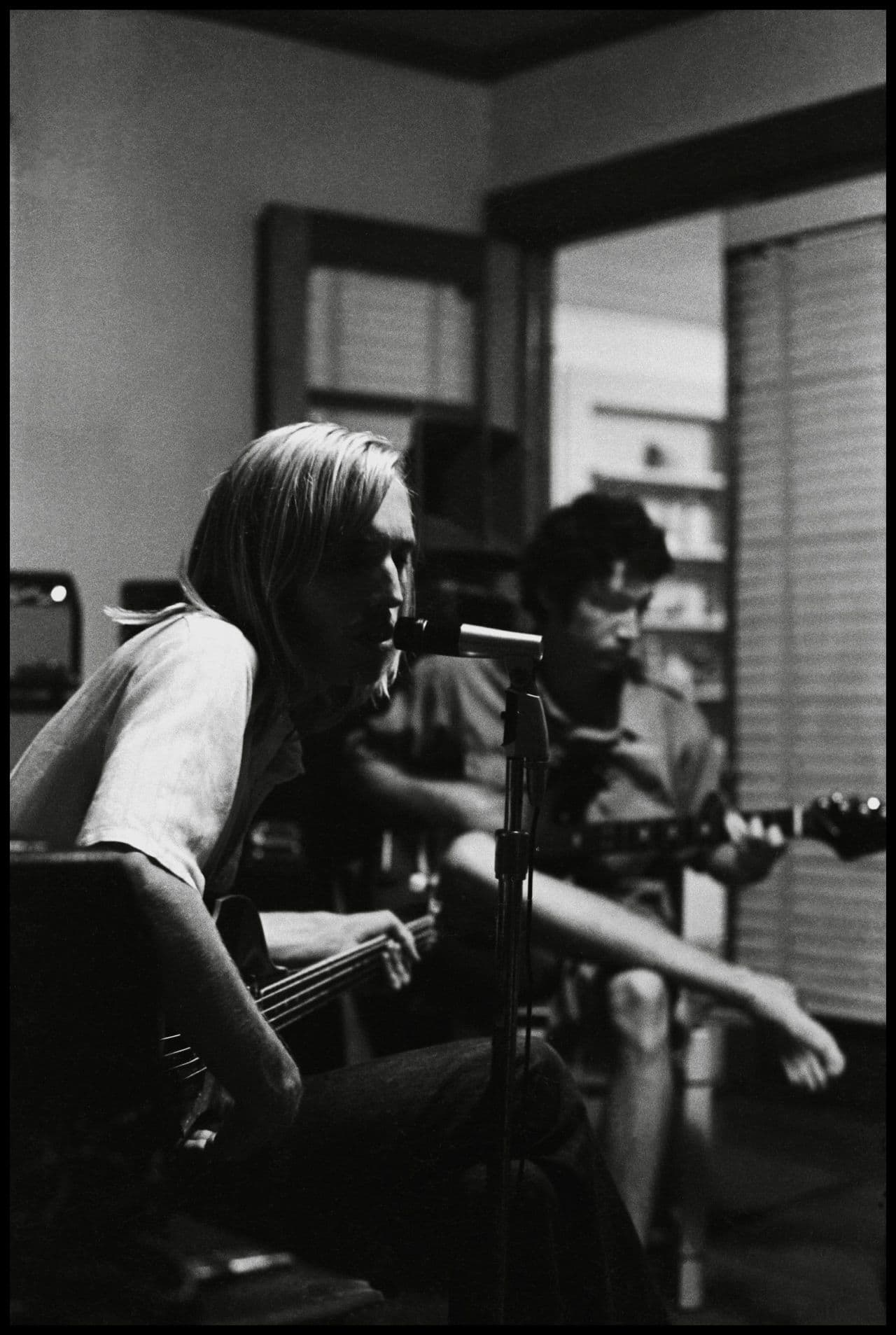 In the book, Zanes quotes keyboardist Benmont Tench as saying, "It's Tom's band, it's Tom and Mike's band, it's Tom's band, it's our band, all of us, but it's Tom's band, you know."
"When he said it," Zanes says, "I was like that's it. I think he thought he was not really making sense and he was making perfect sense and I loved it."
Zanes chose not to go as deeply into Petty's recent past, the post-2006 albums and stadium tours. "In a biography," he says, "the thing that demands the most attention are the periods of development — childhood, the first creative acts, the teaching relationships he had with [former label boss/producer] Denny Cordell, [producers] Jimmy Iovine, Jeff Lynne and Rick Rubin. Development is life-long, but there are peaks in a life that in those and that's what I paid the greatest mind to."
If Petty can sometimes be viewed as a harsh or autocratic bandleader, Zanes says, "On a relative scale of what it takes to keep an operation running, I think Tom is high on the nice guy side. But the truth is to keep an operation like that running long-term as he did, you end up having to be tough in ways. He's a complicated man and I tapped into the primary vein in that complex system."
In the book, Zanes writes about that for all of Petty's love for Chuck Berry, The Beatles and R&B, "it was that emotion that would make his material matter. Regardless of tempo, regardless of style.
"I had to ask 'What is working on me?' " Zanes says. "It's such a good band, it's easy to go 'great songs, great band.' But why did I like these songs when I was young, then when I was 10 years older than that and then 10 years older than that. I had to get to the essential ingredients. It was Tom Petty as a writer and singer of emotion but it was an emotion that he didn't oversell to make me buy it."
While the comings and goings of Petty and his band are minutely detailed, Zanes believes there's a more over-arching theme in play too.
"Tom Petty and the Heartbreakers are a singular phenomenon in the story of 20th century America," Zanes asserts. "Something incredible happened after The Beatles were on 'Ed Sullivan' in that garage band era, the era from which Tom Petty and Bruce Springsteen and so many others were born. That never really happened again and may not happen in that way in the future.
"It really shaped the youth culture that was to follow and the youth culture that was to follow shaped all of life. This is a facet of American culture that begs more attention. Everybody knows the songs, they've got 'em on their internal jukeboxes, but they still fail to see that in that period, when all these bands came up and all these young people felt so empowered, something happened. And that is worth remembering."
"Tom Petty: The Biography" by Warren Zanes goes on sale Nov. 10. Zanes will be at Berklee College of Music's David Friend Recital Hall Friday, Nov. 13, at 7 p.m., talking with rock writer, Buffalo Tom singer-guitarist Bill Janovitz. Zanes: "There will be a bit of music, and it's a high ticket [$32 advance, $35 day-of] but everyone gets a book!"
---
Jim Sullivan is a former Boston Globe arts and music staff writer who pens the arts-events website jimsullivanink.com and contributes to various publications, TV and radio outlets. He hosts the monthly music/interview show "Boston Rock/Talk" on Xfinity On Demand.