'We Are All Parisians': Bostonians Show Solidarity With Paris At The French Consulate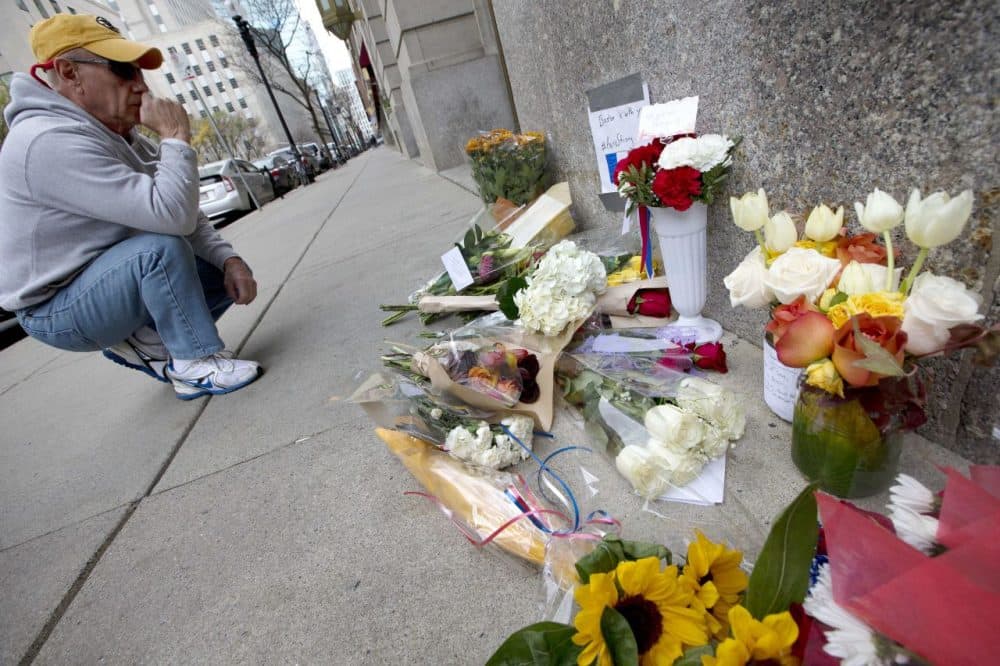 This article is more than 4 years old.
People are leaving flowers and messages of support at the French Consulate in Boston in solidarity with the people of Paris after Friday night's deadly attacks.
Coordinated attacks throughout the city of Paris left at least 128 people dead and hundreds wounded, NPR reported Saturday morning.
A message left outside the consulate reads: "Boston is with you. #Paris Strong."


Boston mourns with #Paris at the French Consulate at St. James St - leaving flowers and notes of solidarity pic.twitter.com/7O2T00nNcU
— Rebecca Sananes (@rebzsays) November 14, 2015

Biting November wind threatens to knock over bouquets of flowers. Still, people trickle by the small remembrance on St. James Avenue to show their support.

Shortly after French President Francois Hollande accused the self-proclaimed Islamic State of staging the attacks, the extremist group claimed responsibility, NPR reported.

As security tightens around the world in the wake of the terrorist attacks in France, Boston police circle the block around the consulate, keeping a watchful eye on mourners and their growing pile of flowers.

Boston police said in a statement Friday there has been "no credible threat to Boston," however they are deploying additional law enforcement resources across the city.

France has declared three days of national mourning.

The French Consulate of Boston says the community is invited to join a vigil at noon on Sunday on the Boston Common.

As one note at the makeshift memorial on the sidewalk of Boston notes, "We are all Parisians."