It Ain't Over Till Gostkowski Sings: Patriots Beat Giants, 27-26
01:41
Play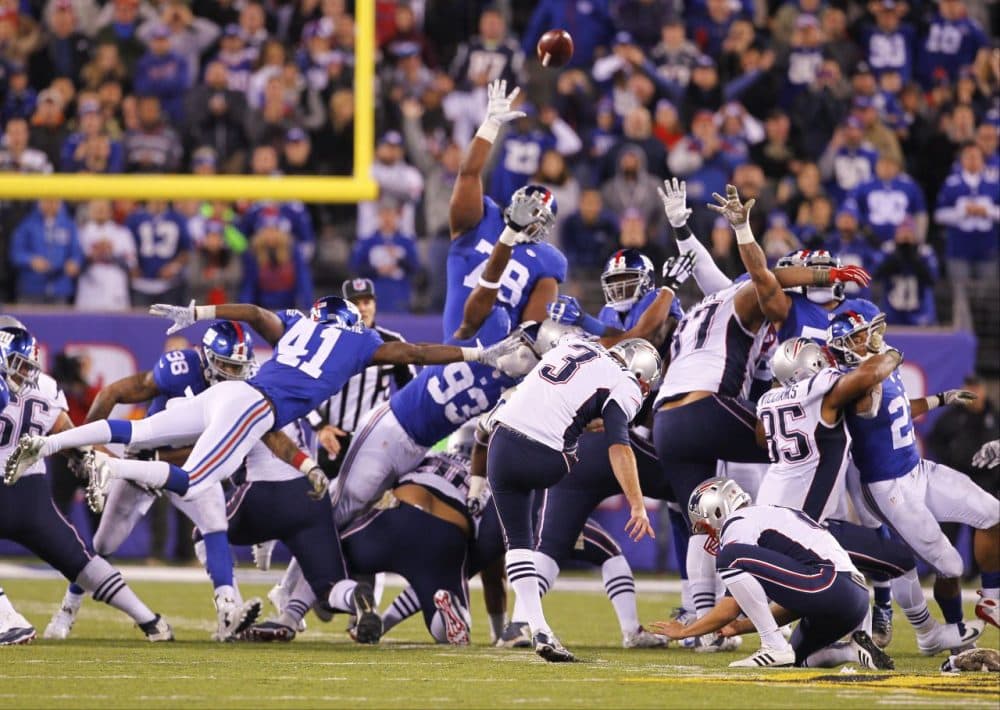 This article is more than 4 years old.
Minutes after hitting one of the biggest field goals of his career, Patriots kicker Stephen Gostkowski stood at his postgame press conference and revealed his secret to staying calm under pressure.
Well, part of his secret:
"I sing a song in my head," he said.
"What song?" reporters asked.
"You're one play away from trending on Twitter as the No. 1 loser in America."

Stephen Gostkowski, Patriots kicker
"Woah, woah, woah — I keep that between me and the song," Gostkowski answered with a laugh. "No, I do. I sing a song in my head just to distract everything else."
And on Sunday at MetLife Stadium in New Jersey, there was plenty to be distracted by: the 81,000 fans; the chance to preserve the Patriots' undefeated record — and his own reputation.
"You're one play away from trending on Twitter as the No. 1 loser in America," Gostkowski acknowledged.
But with one second remaining and the Patriots trailing by two points, Gostkowski booted the ball through the uprights from 54 yards out to give New England (9-0) a 27-26 win.
Gostkowski is now a perfect 21 for 21 on field goal attempts this season.
Patriots quarterback Tom Brady, meanwhile, was far from perfect. He gave up a fumble on the opening play of the fourth quarter. And with a little over six minutes to play, when the Patriots stood just five yards from the Giants' end zone with a chance to extend a one-point lead, Brady threw his third interception of the season.
"Obviously a bad throw — just a terrible throw," Brady said after the game. "We can do some things better than we did [Sunday]. Certainly I can."
With the win, the Patriots snapped a three-game losing streak against the Giants, who topped the Patriots in Super Bowls in 2008 and 2012.
"Obviously those guys have had our number," said Gostkowski, who was with the Patriots for all three of those losses. "Any time you can beat a good team on the road and have the fans go home quiet, it's a blast."
Correction: An earlier version of this report included an inaccurate number for the field goals Gostkowski has now made this year. We regret the error.
This article was originally published on November 16, 2015.
This segment aired on November 16, 2015.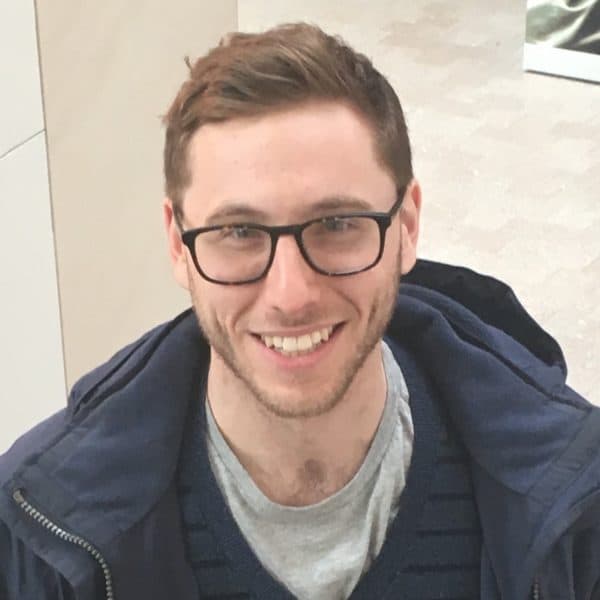 Martin Kessler Producer, Only A Game
Martin Kessler is a producer at Only A Game.