Commentary: Why Do Celebrities Insist On Being Authors?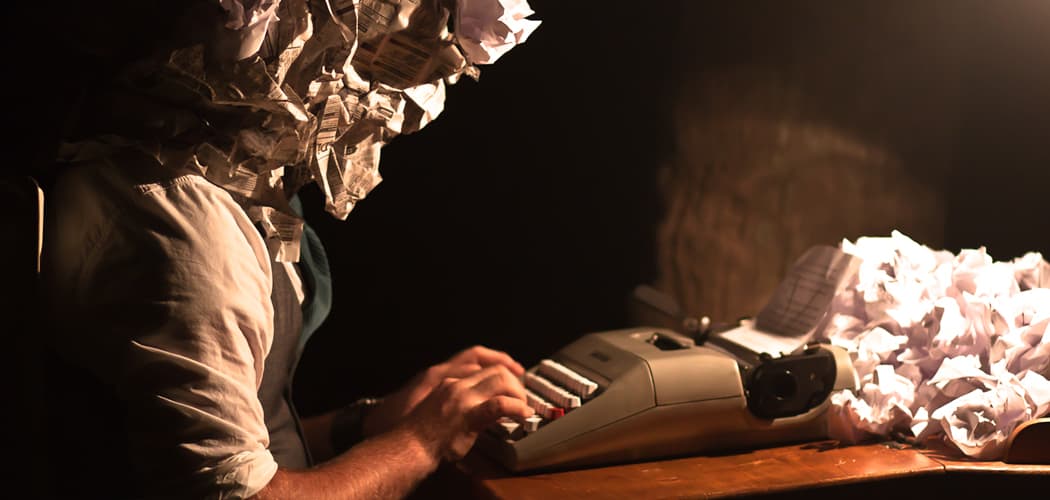 This article is more than 5 years old.
There was a time when actors penned books. But these works tended to be memoirs and tales of humble beginnings and wild times in showbiz. All that has changed.
I'm not talking about Suzanne Somers' series of health and wellness titles ("Sexy Forever: How to Fight Fat after Forty") and confessional or self-help books from the likes of Alec Baldwin ("A Promise to Ourselves: A Journey Through Fatherhood and Divorce") or Ozzy Osbourne ("Trust Me, I'm Dr. Ozzy: Advice from Rock's Ultimate Survivor") and their ilk. I mean efforts by celebrities at real works of literature.
Now actors and other performers — and not just Woody Allen, Carrie Fisher and Steve Martin — want to be taken seriously as novelists and humorists on par with the literati's finest.
In recent years, we've seen serious (and funny) books, and not just memoirs, from B.J. Novak, Tina Fey, Amy Poehler, Mindy Kaling, Molly Ringwald and Jason Segel, to name only a few. Just this season alone, new books are out from actor Ethan Hawke ("Rules for a Knight," his slim work of philosophical self-help); actor Rainn Wilson (his memoir "The Bassoon King: My Life in Art, Faith, and Idiocy"); and movie star Jesse Eisenberg (a short fiction debut "Bream Gives Me Hiccups: And Other Stories").
In the past few weeks, Hawke and Wilson have passed through the Boston area for book promotion appearances. Eisenberg appears at the Harvard Book Store on Thursday, Nov. 19.
Their books are ambitious, original and largely critically acclaimed. In short, they're actually pretty good.
Take "Rules for a Knight," told in the form of faux letters from a fictitious, 15th century knight, supposedly a Hawke family ancestor. Hawke even concocts a clever literary backstory that he's merely the editor of a document he supposedly found in his great-grandmother's basement. "How it came to be there and its authenticity have been sources of much inconclusive debate," writes the actor in his editor's note. Hawke adopts the voice of this faux knight as a way to give timeless advice to his own kids.
"The Bassoon King" recounts Wilson's journey from being "bone-numbingly nerdy before there was even a modicum of cool attached to the word" (he was equally influenced by "The Bob Newhart Show" and Dungeons & Dragons), to a full-grown performer and Bahá'í faithful. Along the way, he throws the occasional jab at society, complaining that "the commercial acceptability of geek lifestyle is simply a grotesque capitalistic manipulation" and that "one of the signs of the decline of an empire is the culture's insatiable need for entertainment." Deep thoughts from the man most know as Dwight Schrute, everyone's favorite oddball from "The Office."
It's not simply actors but celebrities of every stripe who long to be published. John Darnielle, who heads up the indie lo-fi rock outfit The Mountain Goats, penned last year's National Book Award-nominated novel "Wolf in White Van." The impressive and moving story is narrated from the point of view of a young man with a disfigured face who retreats into the safety of an elaborate fantasy game. Colin Meloy, lead singer of the indie folk band The Decemberists, churned out the kids fantasy adventure series "Wildwood Chronicles," and Stephin Merritt, of The Magnetic Fields, wrote the quirky "101 Two-Letter Words," a paean to the shortest words in the Scrabble dictionary.
What's this rush by VIPs to the printed page all about?
I admit, when I initially considered the celebrity writer onslaught, I was perturbed. As a professional writer, I felt these showbiz types were encroaching on my territory. Wannabe writers make it even more difficult for us real writers to do our job and do it well, I said to myself. It's so easy for the famous to leverage their stardom and toss off quickie, half-assed, moneymaking books as products. In fact, many do — even Madonna, Bruce Springsteen and Keith Richards (watch out, kids!) have written children's picture books.
But just because a celeb-writer has written a book doesn't mean he or she is a writer. (Cough, James Franco, who insists on writing and publishing short stories, novels, poems and literary essays as well as being a conceptual artist and grad student, despite routinely being made fun of for doing so.)
The point is, writing is hard — at least as hard as acting or being a rocker. I may harbor fantasies of being a Hollywood actor, but that doesn't mean I stand a chance at a Broadway audition.
Then I realized these are easy and snarky and petty complaints. I let my jealously subside. Instead, the more interesting question to ask is, why do some actors want to become authors, and, in some cases, fall for the writing profession's mythologies?
Lately, many performers seem interested in playing the role of "Writer" with a capital W. They take the craft seriously. They go on book tours and give readings at top indie bookstores (rather than just sign books at Barnes & Noble). They crave writerly street cred.
I can't really mind-read what these celeb-writers are thinking. But from my place of expertise, as a fulltime writer, here's what might explain the phenomenon.
For one, writing, well, it all seems so easy. After all, we all use language. The bar for "good writing" is pretty low, while personal empowerment is at an all-time high. DIY and maker culture and the birth of freelance everything has given rise to a new creative economy, and a new creative class of so-called "Yuccies," or Young Urban Creatives.
Everyone feels entitled to make a movie on their iPhone, launch a project on Kickstarter and broadcast a brand over social media. The old-timey spirit of "Let's put on a play" or "Let's start a garage band" has become a whole lot more competitive and complicated, but also doable, party because of technology and the Internet. So why not write that Great American Novel, and self-publish it, and distribute it on Amazon? Your trusty MacBook Air, slung over your shoulder, is already there for you when inspiration strikes at every pit stop for that cold brew, fair trade coffee.
People seem to reinvent themselves, and float careers, passions and creative ideas, more than ever before. Hence, singers with lifestyle brands and doctors with talk shows. The aforementioned Wilson, who does not necessarily need the cash, moonlights as a motivational speaker; he also co-founded SoulPancake, a new media company "to explore 'big think' topics such as spirituality, creativity, religion, arts, and philosophy."
Some Hollywood types have experience wearing different hats, serving in various positions as actors but also producers and writers, with feet equally in the media business and acting business. Newton native Novak, author of the fiction collection "One More Thing: Stories and Other Stories," acted in "The Office," but his bigger impact might have been as one of the program's writers and co-executive producers. Being a TV writer, or a stand-up comic (like Novak and Allen) can be good training for would-be literary figures, more so than by sticking with acting.
Curiously, it's not A-list actors who pine to be A-list authors. You don't see the George Clooneys, Reese Witherspoons or even Kim Kardashians writing literature. These millennial celebs like Novak, or Kaling, might have more to prove. They're not going to out-box-office gross Angelina Jolie or Robert Downey Jr., but they just might get their short fiction in The New Yorker.
Finally, actors and musicians are often stereotyped as shallow people, drawn to partying in the Hollywood Hills, getting arrested for scandalous behavior. Serious literary writing is (or strives to be) about serious stuff: big themes and important stories from the human condition. The book is permanent, substantial and palpable, an object that carries the weight of ideas. Words captured between published covers can have impact. With a book, they've finally arrived as artists.
Writers are supposed to be solitary, dedicated, and (of course) tortured — or so the mythology goes. Writers stay home Saturday nights to work on their novels. No author's smug mug shot ends up on TMZ, either. Celebrities who position themselves as writers can breathe that more rarefied air.
But here's the irony: With the writer's life also comes the writer's insecurity. Novak's website, bjnovak.com, shows that his writerly bonafides are as prominently featured as his actor identity. Maybe more so. On the homepage sits a big JPEG of the New York Times Bestseller list from 2014, highlighting in yellow his book "One More Thing" occupying No. 4 on the charts. Proud? Or just a little unsure in his new role as author?
So Hawke, Novak and Eisenberg, my doppelgängers, my nemeses — some words of warning: Writing isn't easy. It's not for sissies or fragile egos. It's hard work.
Now, if you'd just offer me a free acting class, or a bit part in your next movie, I'll give you some tips on how to revise that poem or essay. Deal?
---
Ethan Gilsdorf is the author of "Fantasy Freaks and Gaming Geeks" and a frequent contributor to WBUR's The ARTery and Cognoscenti. He also writes for The New York Times, Wired, Salon, Boston Magazine, BoingBoing and The Boston Globe. Contact him at www.ethangilsdorf.com or follow him on Twitter at @ethanfreak.