Alison Bass Challenges Common Conceptions Of Sex Work In 'Getting Screwed'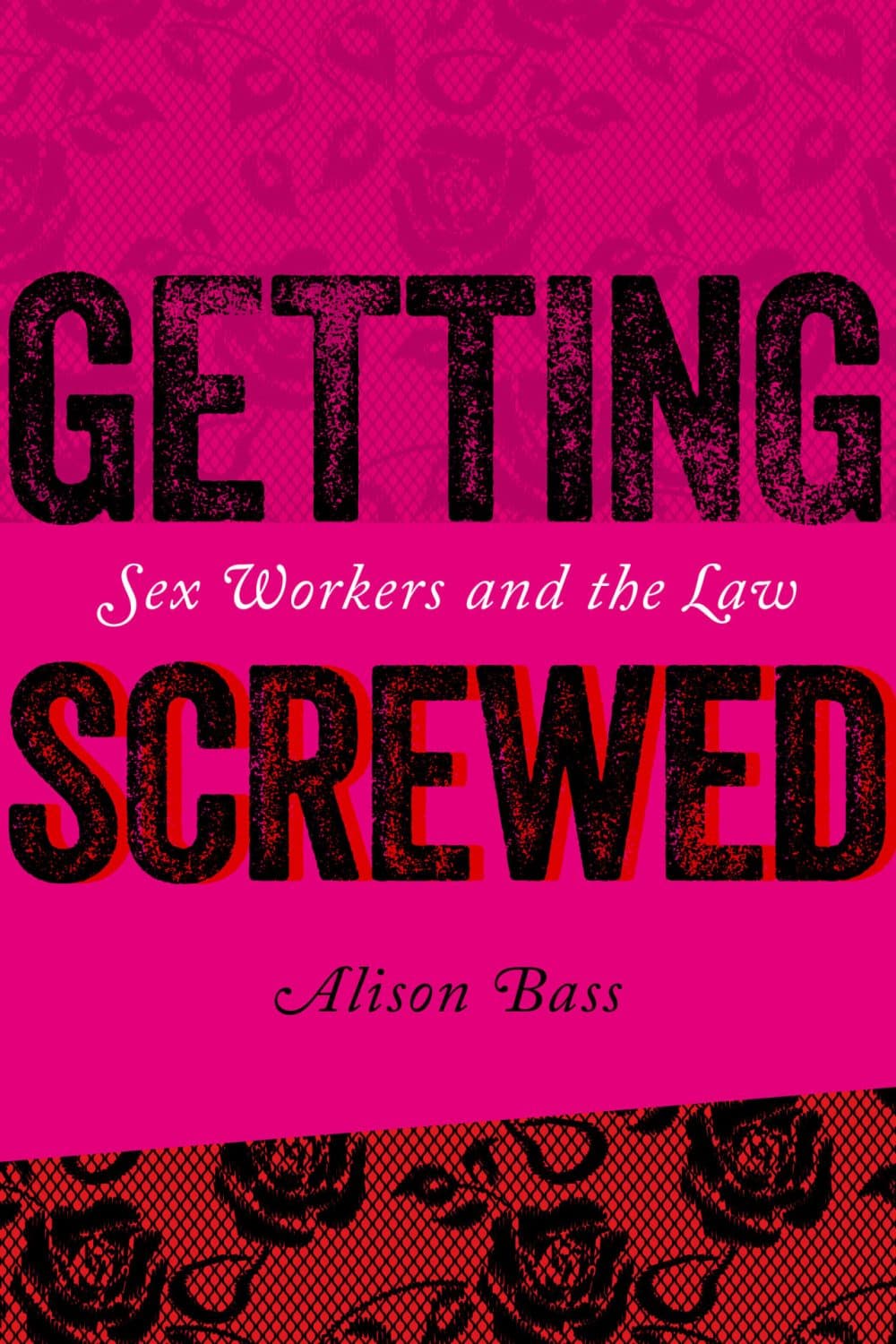 This article is more than 5 years old.
To quote Salt-N-Pepa's 1991 hit, let's talk about sex. Rather, to purposely misquote their single, let's talk about sex work.
For many, the image of prostitution in America is street-walking women who either are human trafficking victims or suffer from a drug addiction.
But this narrative is not the whole truth, according to investigative journalist and author Alison Bass. Bass, an assistant professor of journalism at West Virginia University, writes an entirely different reality in her recent book, "Getting Screwed: Sex Workers and the Law."
While expertly interlacing research and statistics with the true stories of sex workers in America, "Getting Screwed" wakes us all to an obscure truth: Most (but distinctly, not all) sex workers join the trade by choice, largely for economic reasons, and the criminalization of sex work endangers the highly stigmatized community.
Bass said in a phone interview, "The stories that Jillian [a Northampton, Mass. sex worker featured in the book] and other women had told me really clashed with the popular narrative of all prostitutes being drug-addicted, victimized women who were forced into the sex trade."
Prior to investigating and writing "Getting Screwed," Bass too, says she believed the common misconception. In fact, she admitted before writing the book, she hadn't thought about sex work at all. (Before reading it, I hadn't, either. Chances are — you haven't.)
Between Bass's conversations with the women and her independent research, she soon found that "laws criminalizing prostitution actually encourage violence against all women and make it more difficult for sex workers to protect themselves both from physical harm and also from sexually transmitted diseases, like HIV."
"Getting Screwed" provides numerous examples, including how laws establishing used condoms as evidence prevents workers, mostly streetwalkers, from negotiating safe sex. Furthermore, sex workers fear reporting violent clients and predators to the police could consequently result in their own incarcerations.
The criminalization debate, according to Bass, relates to America's common perception of who becomes a sex worker. "There's a real misconception that most sex workers are forced into the trade, and they're not doing it by choice," Bass stated, "and that's spread by anti-trafficking groups. They conflate prostitution with trafficking. As a result, the statistics on trafficking have been grossly, grossly inflated and are inaccurate."
In particular, Bass pointed to a July 2006 United States Government Accountability Office report that challenged the accuracy of global human trafficking estimates and further stated that the United States needs to more effectively enhance how it tracks this data.
Arresting women and men who do sex work out of financial need further marginalizes them, the book asserts. Additionally, Bass argued, arresting teenage runaways, who sometimes turn to the trade for money, disadvantages them. "What these youth need are not getting arrested and re-traumatized by the criminal justice system," she said. "What they need are social services. They need housing, education, support, counseling. That's where the money should be going. That's how you eradicate this problem. You give them these supports so that they can choose to get off the street."
"Getting Screwed" argues that police officers who currently allot resources and time to arresting prostitutes could be worried about other, arguably more heinous crimes, such as violent ones.
"But the problem is," Bass said, "when you get this narrative, 'End demand' or 'Save a Child,' everybody's like, 'Oh yeah, I want to do that.'"
Bass, a long-time medical and science journalist for publications including The Boston Globe, enjoys challenging conventional wisdom in her work. In 2008, she published her first book "Side Effects: A Prosecutor, a Whistleblower, and a Bestselling Antidepressant on Trial" about the pharmaceutical industry hiding negative findings, concerning anti-depressant drugs, from the American public. She received a National Association of Science Writers' Science in Society Journalism Award in 2009.
Bass is not alone in calling for sex worker advocacy. Comedian Margaret Cho ("Drop Dead Diva," "30 Rock") confessed on Twitter more than a week ago that she worked in the trade and unashamedly so. In August, Amnesty International called for the decriminalization of the sex trade, asserting sex workers' rights were human rights.
"Getting Screwed" makes one question the prostitution laws in place and whether the common conceptions of the sex trade are mistaken. Even more so, Bass's arguments bring into question why sex work is viewed and treated differently from other career choices.
Not to mention, with gripping narrative, the book reminds readers that sex workers are just as human as anyone else — only working a job deemed shameful and made dangerous by the very policymakers who pledge to protect all constituents.
On whether the United States has been moving toward de-stigmatizing sex work, Bass feels "with the anti-trafficking movement, it has taken a step back." However, she is hopeful that because "society's attitudes evolve," maybe in 15 to 20 years, America will be ready to decriminalize sex work.
---
Stephanie Ramirez is an audience engagement editor for Amherst Wire and studies at University of Massachusetts Amherst. She can be reached at sjramire@umass.edu, or follow her on Twitter at @stephjayare.