Newton Native Hari Nef Joins Cast Of 'Transparent'
For Hari Nef, her image captured on camera is her essence. "My body is a part of my work," she says to me while we talk on the phone from her apartment in New York City's Lower East Side.
As a fledgling model and actress, this statement may meet expectations of her job description, but for Nef, a transgender woman, using her body as a vehicle for artistic expression is a complex hurdle she encounters on a regular basis.
"Some people are too careful when they talk to me, and some people are not careful enough," she says. "I enjoy when I go on set and people know where I'm at, not really feeling self-conscious about being a certain way around the people I'm collaborating with."
The Newton native makes her TV premiere on the second season of Amazon's acclaimed show "Transparent" next month, which chronicles an older man's transition into womanhood, in the company of his three adult-aged children, with an air of levity.
Her appearance comes on the heels of her completion of an undergraduate degree in theater from Columbia University in May and a booming career as a runway model. Her contract with IMG Models has been widely reported as making history as the agency's first transgender client.
On "Transparent," Nef plays the role of Gittel, a stick-to-her-guns trans woman who exists in a storyline separate from the trajectory of the main cast, which includes Jeffrey Tambor reprising his Emmy Award-winning role of Maura.
"She's direct, an aggravator who wants the world and is not afraid of anything," she says. "It was cool to play someone like that."
Although Nef finds herself portraying someone with a rebellious streak on the show, she says her own commitments are more oriented towards developing her art as she strides head on into industries where audiences are quick to judge.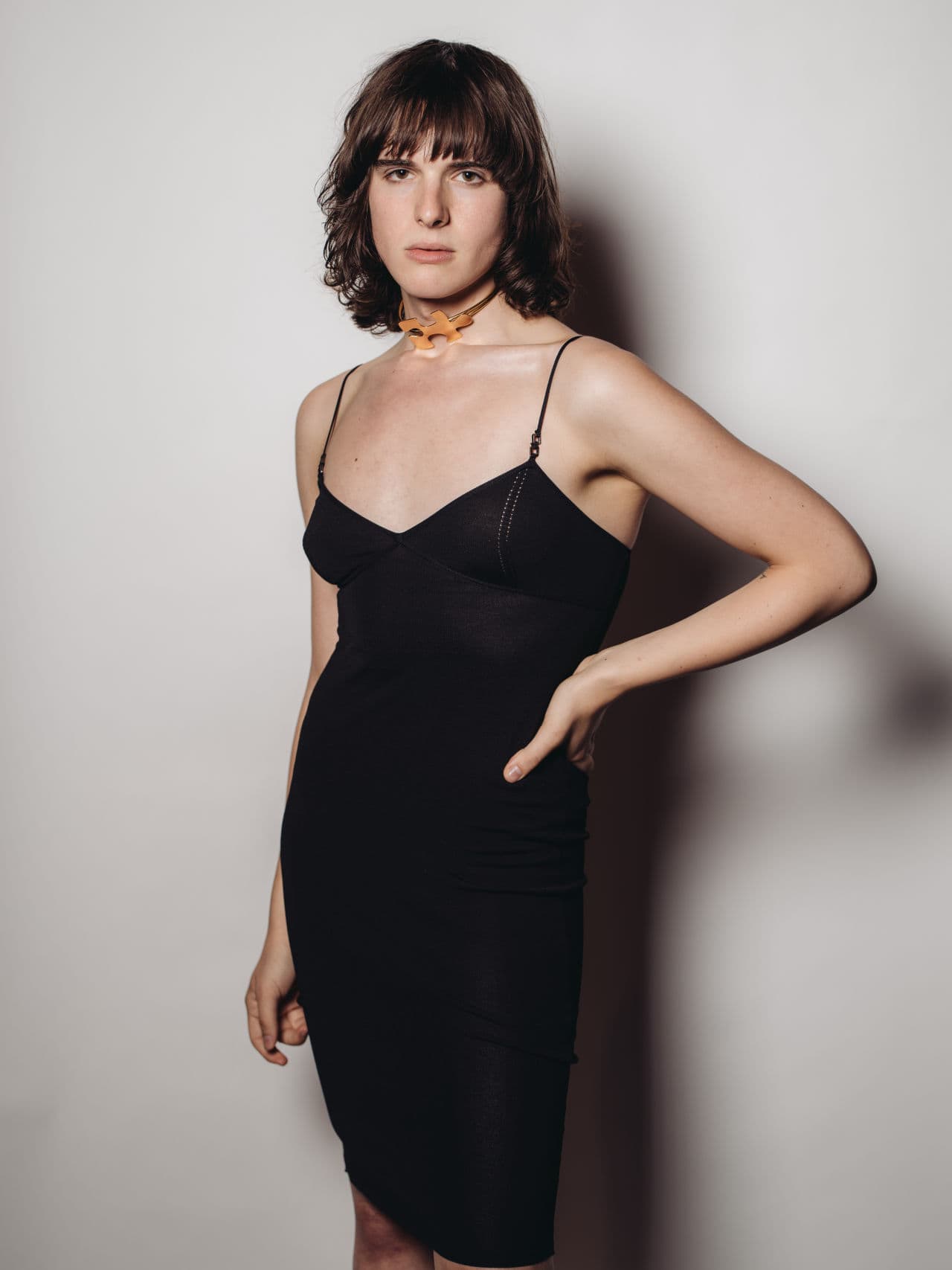 "Originally I think I was trying to fight to make a statement, but I enjoy the work," she says. "It is a battle sometimes, but at the end of the day, it is desire to make use of my skills and talents."
Growing up in suburban Newton, Nef often visited Boston, which served as somewhat of a cultural refuge for her. However, the city still didn't offer the metropolitan robustness she craved. The roar of New York City called her name.
"When I would go to Boston, I was searching for a city, something that felt more cosmopolitan, more open, more textured," she says. "I had my spots. I would go to the Trident bookstore a lot, Harvard Square, more bookstores and record shops, looking for a subculture.
"I think Newton was a nice place to grow up, but if it was the right place for me, I would have stayed." (Let it be known she mentioned that on a recent trip back home, her outing to an Allston basement metal show was "more fun than a New York nightclub.")
Her in with "Transparent" actually boasts a connection to her childhood in Massachusetts. Nef met Faith Soloway, sister of the show's creator, Jill, at 15, when Faith was a counselor at the Charles River Creative Arts Program in Dover. They kept in touch over the years, and one day Faith (now a writer on the show) gave Nef an invitation to go to a gala with Jill in New York City.
"Jill said to me, 'You should be on the show,' and I thought maybe I'll do a cameo, I didn't really think that much of it," Nef says. "And it was very close after I graduated that Jill said that she had a supporting role for me, and I hadn't even auditioned. I dropped everything and went to LA."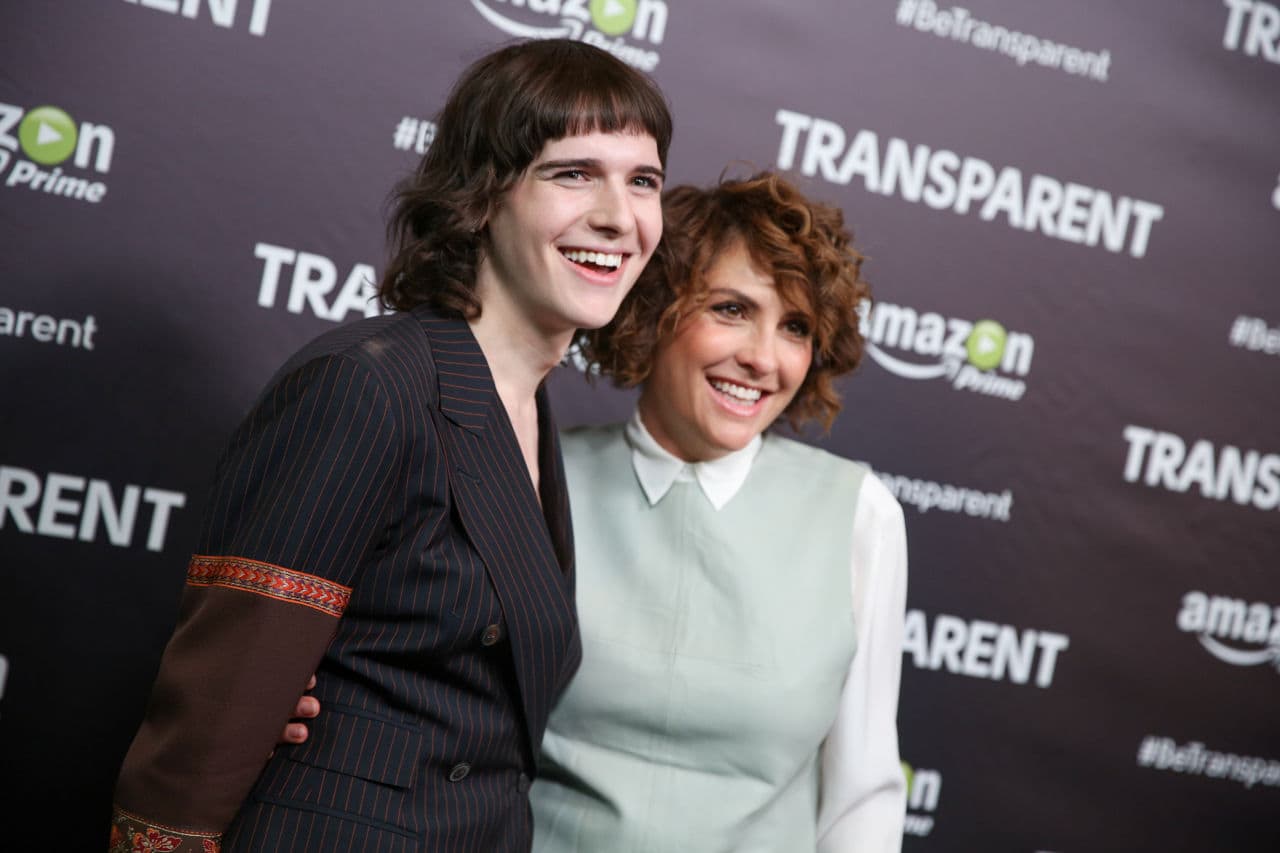 A millennial with a full career ahead, Nef already is in the unprecedented position of making a name for herself in the fields of modeling and acting just as alternative gender paradigms have emerged upon mainstream entertainment. Notably, the content of programming on video streaming services, boosted by trailblazers like Laverne Cox on Jenji Kohan's "Orange is the New Black," heralds a cultural moment when highly successful transgender actors now portray transgender characters with new breadth and emotion.
Nevertheless, Nef does wonder about her chances of landing roles that transcend transgender characters. There are definitely specific roles she has in mind, like the part of Patti Smith on a recently announced TV mini-series, based on her memoir "Just Kids," in the works.
Nef's career and aspirations illustrate how quickly popular notions of gender and social possibilities have changed this year. Nef says that the next turning point may be when she can play a woman without audiences immediately affixing her transgender identity onto her performance.
Only time will tell, but at 23 years old, Nef has a positive outlook going forward. "I remain optimistic," she says. "There are plenty of reasons to be optimistic."