Flamin' Groovies Helped Invent '70s Power Pop — Part Sweet, Part Dirty, No Artifice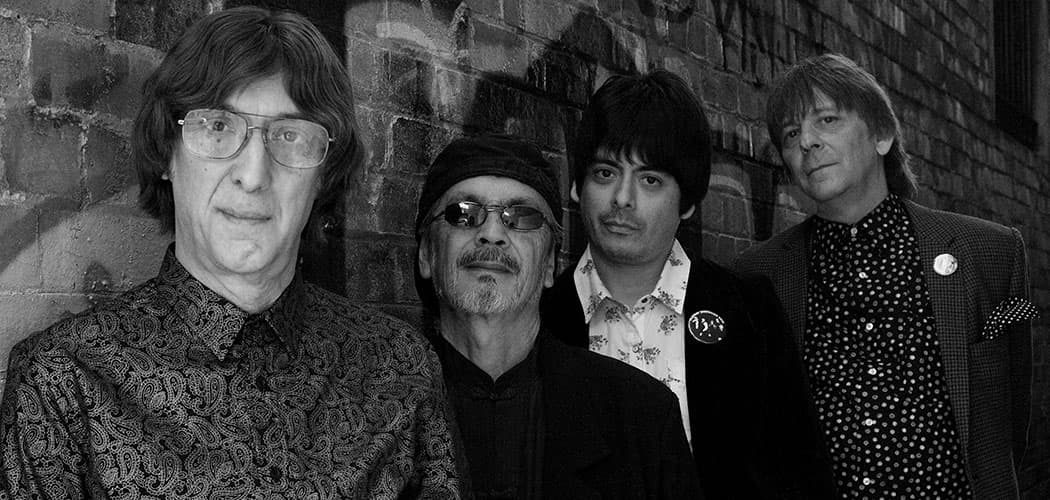 This article is more than 5 years old.
When legendary rock critic Greil Marcus was dreaming up the idea to tell "The History of Rock 'n' Roll in Ten Songs," as his 2014 book came to be titled, he says, "I knew from that instant that the first song — the first chapter in the book — would be 'Shake Some Action.'" By the Flamin' Groovies.
"For years and years whenever I heard that song, on the radio or just playing it myself," Marcus told Pitchfork last year, "I just thought, this is it. This is what rock 'n' roll is. Everything I want it to be. This could have been the first rock 'n' roll record. It could have been the last rock 'n' roll record. It has a spirit. It has a drive. It has a melodic momentum. It has a beat that didn't exist before rock 'n' roll."
The Flamin' Groovies may not quite have The Velvet Underground's cred or cachet — that is, as the most-favored cult band in rock history — but they're high in the mix. Right up there with the Raspberries and Big Star, two fellow travelers in the genre that came to be known as power pop in the early 1970s.
"The seamless ability to merge sweet and dirty without any artifice" is how Ken Sharp, author of three volumes of the book "Play On! Power Pop Heroes," has defined the genre.
"That's a good way of describing us," says Cyril Jordan, songwriter-guitarist of the Flamin' Groovies, who perform at Brighton Music Hall in Boston on Wednesday, Nov. 25. "I would say the same thing about why Phil Spector was so good. It was beauty and power. Like 'Be My Baby' — this real pretty thing and 'boom boom boom,' this over- the-top heaviness."
"To me," the 67-year-old Jordan continues, on the phone from San Francisco, "power pop is probably the most important kind of music in terms of being an art form that is very original, a genre of music that's wide open to brand new ideas."
The Who's Pete Townshend reportedly coined the term to describe what his band played in the mid-'60s: Concise, melodic hard rock. No frills songs that were short, sharp and succinct. Whenever power pop has sprouted up throughout the years, it's generally a counter to other trends, like prog-rock in the early '70s. A slew of power pop bands — the Shoes, the Yachts and Bram Tchaikovsky to name three – emerged out of the late '70s punk rock days. There was the energy of punk, but more emphasis on songcraft and harmony.
Formed during the late '60s in San Francisco, the Groovies, like the New York-based Velvets, had minimal commercial success at the time. But an audience built over time. It happened after the band broke up in the Velvets case, and after 1976's "Shake Some Action" for the Groovies. They influenced a generations of future rock bands, from Cheap Trick, the Brains, and Blondie back in the '70s to Sloan, the Futureheads and Maximo Park in the 21st century.
The Flamin' Groovies, co-founded by Jordan and singer-songwriter-guitarist Roy Loney, didn't start off as a power pop band. They were more of a rough-and-tumble, proto-punk kind of entity. Mick Jagger reportedly noted the similarity of the Groovies' 1971 album "Teenage Head" to The Rolling Stones' "Sticky Fingers" and declared "Teenage Head" a better record.
Loney left after band after "Teenage Head," replaced by singer-guitarist Chris Wilson. They moved to London for a year, recorded the seminal power pop album "Shake Some Action," the first of three albums that would re-establish the Groovies later that decade.
The early Groovies, says co-founding bassist George Alexander, on the phone from Arizona, "labeled ourselves 'high energy.' We were the fastest band on the planet, like Ramones-fast. Once Chris got in, we decided to move on to what we considered the next level. We needed a lead singer that could carry that off, a young, good-looking guy who could Jagger-out.
"With Chris we were moving into 'Shake Some Action.' Our last record from the punk phrase was 'Teenage Head' and [the first single with Wilson] 'Slow Death,' which was more Stones-y. We kept 'Slow Death' in the set but it was now time for 'Shake Some Action' and the power pop."
"Slow Death" has had a long life. The New York City punk/hard rock band The Dictators picked up on the song and covered it on their third album, 1978's "Bloodbrothers." It's an anti-drug song, with its protagonist lost in the grip of morphine, not unlike the protagonist in The Velvet Underground's "Heroin" in viewpoint.
"The Groovies influenced us Dictators from the beginning," says the band's guitarist Ross Friedman aka Ross the Boss. (They now play out as The Dictators NYC, without founding songwriter-bassist Andy Shernoff.) "We took a lot of inspiration from them. To us they are immortals. Brilliant songwriters and performers. 'Slow Death is a classic. We've expanded the tune even more in the solo section. It's a real crowd pleaser with a double lead guitar attack."
And it's one of the two songs the Groovies still play in concert from that era. The only other the title song from "Teenage Head."
A Groovies tour is a rare thing; they played Precinct, a small, now-defunct club in Somerville in November 2013. This is their first swing back since then. What you will hear from the Groovies on Nov. 25 will come from the three '70s albums and probably several from an upcoming, as yet untitled, album.
"We've got about five more songs to mix and two more to put vocals on," says Jordan. "But every time I go into the studio I have a new song so we're always cutting new songs." A couple of those tunes, "End of the World" and "Let Me Rock," will carry over from a streaming-only six-song EP released two years ago.
When the Groovies embraced power pop, Jordan says, it wasn't as if they suddenly hit upon this idea to shift gears.
Jordan and Wilson were living together in England in 1972. "Me and Chris worked on songs every night," he says. "It was a much better medium for me as a writer and a hell of a lot more progression was made because of that constant 'every day let's tackle it' attitude and there was a great inspiration back then to come up with a great single, 'cause the stakes were so high."
As to their progression, Jordan says, "The Flamin' Groovies are the only band whose whole history from day one has been recorded [on the 1968 EP] 'Sneakers' [and the albums] 'Supersnazz' [in 1969] and 'Flamingo' [in 1970.] Our whole history and our evolution is recorded. Now, if there were recordings of Johnny and the Moondogs [the name the early Beatles played under] and then you compare that to their evolution, to where they got, people would go 'How'd you do that?' It's the natural evolution. You guys have been listening to us since we were babies and when we were babies we weren't in our prime as artists. The Beatles took a long time before found their niche. I don't think we had our own identifying sound until 'Teenage Head.'"
It wasn't a smooth transition from "Teenage Head" to "Shake Some Action," though. There's a five-year gap between releases, which Jordan considers to be his Willy Loman in "Death of a Salesman" period. They'd recorded "Shake Some Action" in South Wales with producers Dave Edmunds and Greg Shaw in 1972.
"We came back to America and it took me three years to get 'Shake Some Action' released," Jordan says. "I went to New York and Los Angeles by myself; I went to Europe by myself. I was staying in real scary hotel rooms. I still have nightmares about that period. I knew I was right. I knew "Shake Some Action' was an incredible song and it was gonna happen." The album was released by Sire, the Groovies part of its punk/new thrust of the mid-late '70s. "Now, 45 years later," says Jordan, "it's a whole chapter on a book on rock that Greil Marcus put out."
The Groovies broke up in 1987, says Alexander. Band members went separate ways, did other musical projects. Alexander, for one, carved out a 25-year career with the U.S. Postal Service. "I'm 69," he says. "I can't believe I'm still friggin' doing this. I was happily retired with a pension and medical. And then I get this call two and a half years ago and they want to reform the band."
The Australian band Hoodoo Gurus had reformed and was asked to pick a support band for their reunion gig Down Under in early 2013. Band leader Dave Faulkner rang and, says Jordan, "made us a real nice offer. We added a few more shows in Tokyo and came up with enough money to kick-start this thing." Jordan, Wilson and Alexander added drummer Victor Penalosa to flesh out the band.
"The thing about the band," Jordan says, "is it was the fans basically that brought us back. If it wasn't for the fans, this would be a very difficult thing to do."
Those fans include people like Marcus and Ira Robbins, former editor of seminal '70s rock magazine Trouser Press. Robbins says, "They deserve credit for, among other things, being, I believe, the first rock 'n' roll band to issue their own record, for being a San Francisco force unaffected by psychedelic drugs, for writing one of the absolute greatest songs of all time ['Shake Some Action.'] They did not start with power pop, but moved into it from vintage rock 'n' roll spirit, which is a rare, if not unique, procession."
Former Dictators, now Del-Lords, guitarist Scott Kempner adds, "They were always a band out of time. Not in the sense that they were too late or even too early. More like the planet from which the Flamin' Groovies are from did not recognize the movement of time. Cyril, their guiding light, wrote songs for the ages. Songs that sounded dragged through the eras and picked up some hard earned soul and melancholy on the way."
When the Jordan-Wilson-led Groovies split up in the late '80s, there was tension between the two. Were hatchets buried in order for them to reunite?
"Those hatchets, which got stuck in our heads, they just kind of dissipated over a 30-year-period," says Jordan. "Because we're from the psychedelic era, we know the wisdom and the wisdom is you don't stay angry. Because if you do, man, you go crazy. We're kind of smart on that level. The only thing that kept us apart was the distance; he was in England and I was in California."
Still, the Flamin' Groovies in 2015: Who'da thunk it?
"It's funny," says Jordan. "I remember the Stones when they were asked in the '60s and they said we'll be the first guys to quit: 'We're not gonna be old guys playing rock 'n' roll.' Back then, none of us thought we'd live that long. I had polio when I was 5 ½ and I was supposed to die within 6 months. And that didn't happen. So that gave me a wakeup call on how fragile mortality is. It's a flimsy thread, man. I just grew up knowing you could die at any day. We weren't planning for retirement, let me put it that way."
"What's weird is that touring is easier now," Jordan continues. "You'd think it would be harder 'cause we're old guys, but it's easier. I don't know what it is. It's weird. It's a state of mind. If you've taken care of yourself, like I have, you don't look as worn out."
---
Jim Sullivan is a former Boston Globe arts and music staff writer who pens the arts-events website jimsullivanink.com and contributes to various publications, TV and radio outlets. He hosts the monthly music/interview show "Boston Rock/Talk" on Xfinity On Demand. Find him on Twitter at @jimsullivanink.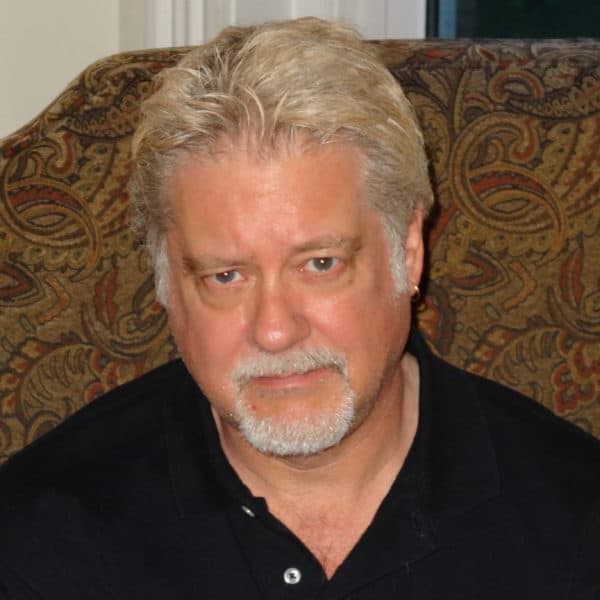 Jim Sullivan Music Writer
Jim Sullivan writes about rock 'n' roll and other music for WBUR.