Mayor Walsh Endorses Clinton, Who Calls For Billions In New Infrastructure Spending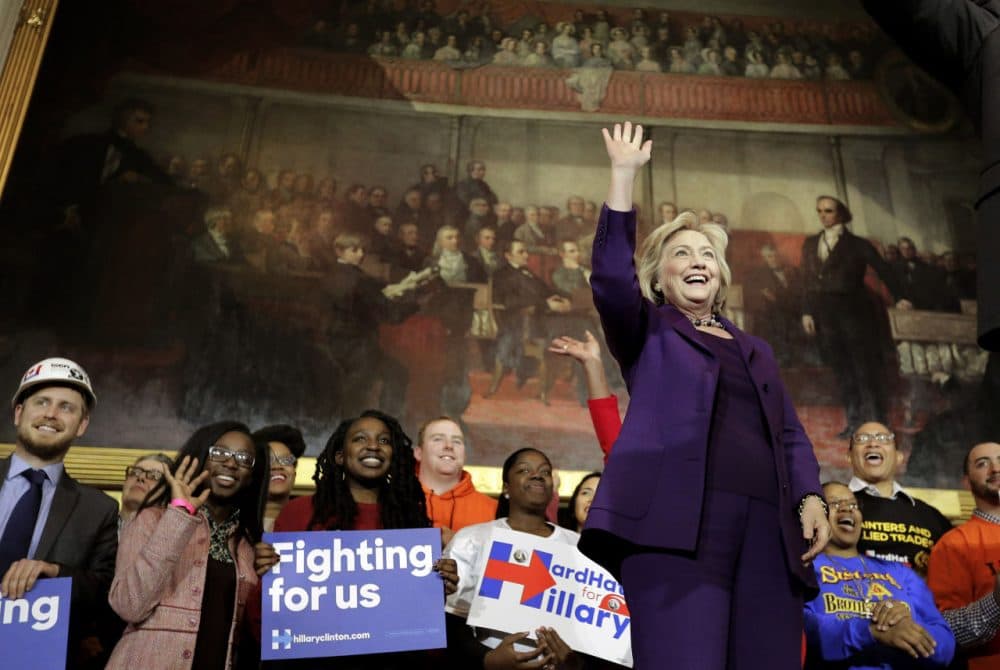 This article is more than 6 years old.
Mayor Marty Walsh endorsed Hillary Clinton for president at a campaign rally at Faneuil Hall Sunday afternoon.
"When you think about a candidate who has the experience and the resume for this job, there's nobody ever in the history of this country that has the resume that Hillary Clinton has to run for president," Walsh said. "I'll do whatever, whatever needs to be done... I'll do anything the campaign asks me to do. This isn't just an endorsement in name only."
Walsh said he waited for the field of Democratic candidates to take shape before deciding to endorse Clinton.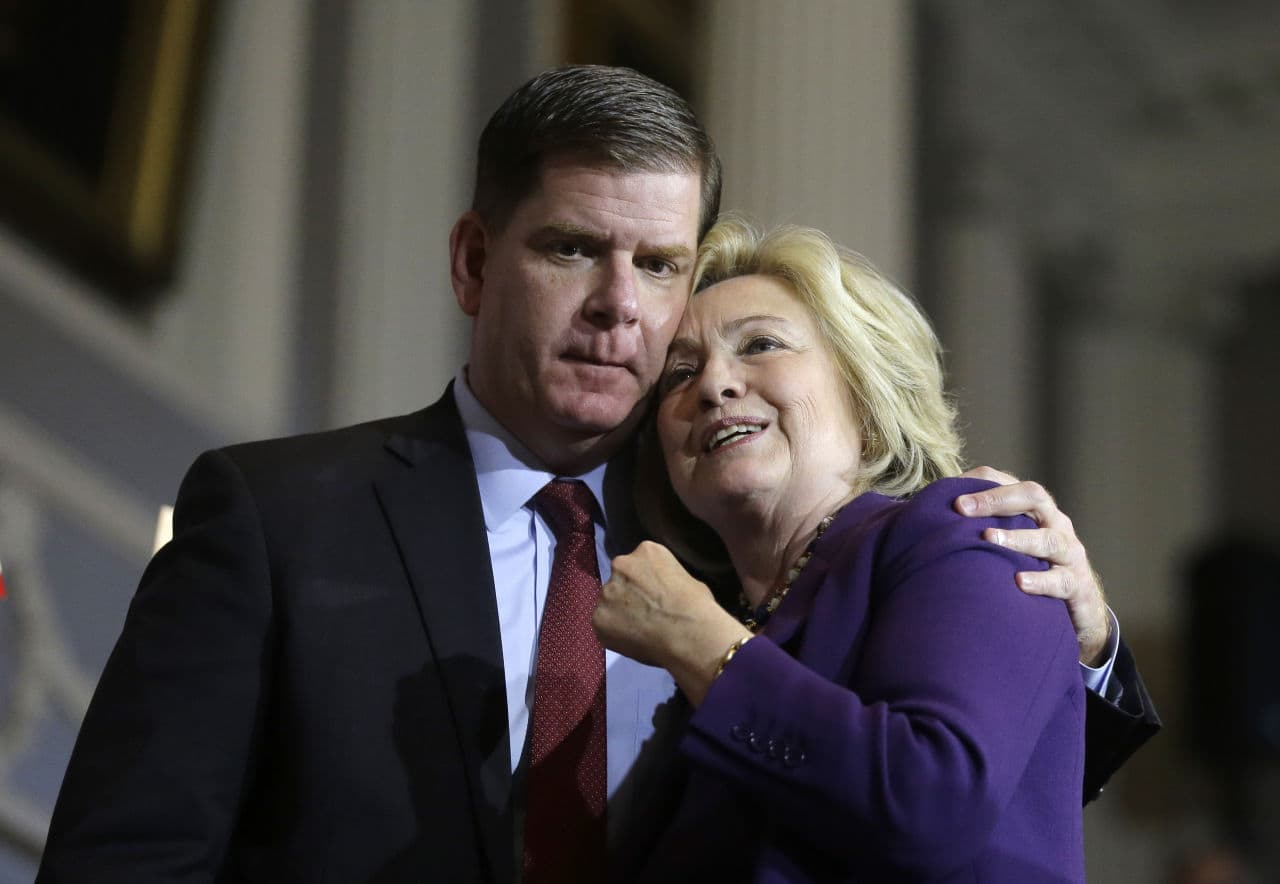 At the rally packed with union members, Clinton's address focused on issues including income inequality and stagnant wages of U.S. workers.
"My job as your president will be to do everything I can to create more good paying jobs, to get wages rising again for American workers and families, because Americans have not had a raise," Clinton said.
The former secretary of state told the crowd that while wages would go up under her presidency, taxes would not.
Clinton announced a plan to invest $275 billion in infrastructure — money she said would come through business tax reform.
Her campaign said she would allocate $250 billion to direct investment by the federal government in crumbling roads, bridges, transit and airports. An additional $25 billion would fund a national infrastructure bank, an idea that has been blocked repeatedly by congressional Republicans.
The new proposals are the most expensive portion of Clinton's economic agenda, which her campaign will be rolling out in the coming weeks.
With reporting from the WBUR Newsroom and The Associated Press