Massachusetts Regulators Question High Costs For MGM Casino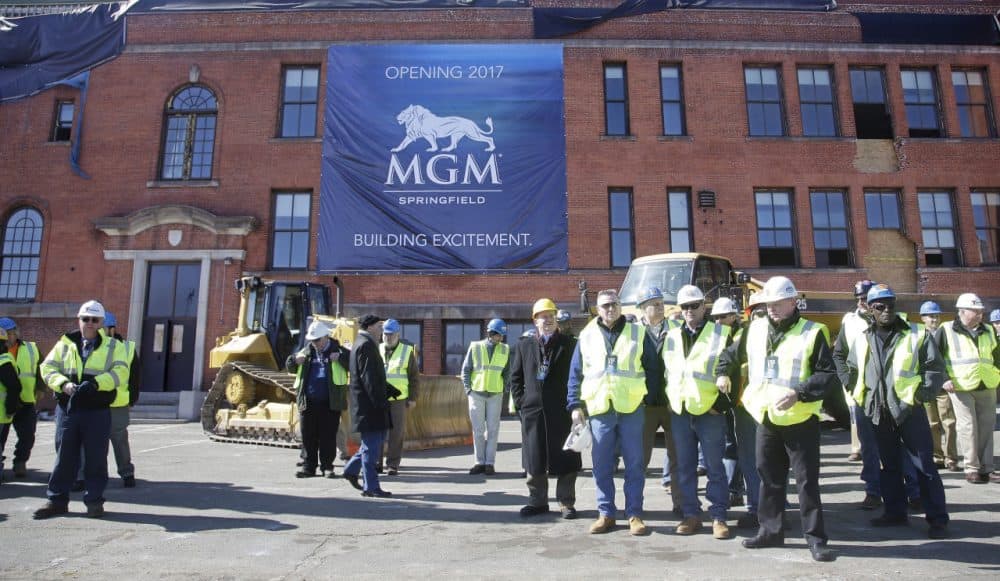 This article is more than 6 years old.
Massachusetts gambling regulators are pressing for more details on why the cost of MGM's planned Springfield casino has ballooned.
Casino officials disclosed last month the cost of the downtown casino, hotel and entertainment complex has risen from $800 million to more than $950 million, despite the Las Vegas company's efforts to propose cost-saving design changes.
But state Gaming Commission members Thursday expressed skepticism at the revised numbers, which MGM officials say are largely due to higher than expected labor, construction material and project administration costs.
"Show us some particulars. Or tell us it was a colossal budget error," Commission Chairman Stephen Crosby said at the meeting at the MassMutual Center in Springfield. "The numbers are just so big. It does not make sense to me."
MGM's revisions suggest the casino complex's total size has been reduced by about 10 percent, yet costs have risen at least 25 percent.
At its original $800 million price tag, the casino would have cost about $1,000 per square foot to build, since it was envisioned as an 800,000 square foot project, Cosby said.
But with proposed design changes, he calculates that the casino is on track to cost roughly $1,300 per square foot, since the project has been scaled back to roughly 720,000 square feet yet its total price tag is now over $950 million.
"Anyway you come at it, it's a big change," Crosby said.
MGM Springfield President Michael Mathis promised the company would provide further details, but cautioned that some of the detail might be proprietary. "We're not trying to be elusive on the answers," he said.
Mathis noted the design changes, which require state and city approval, help the company save about $75 million. Without them, the project would exceed $1 billion.
The design changes include replacing a 25-story hotel tower with a six-story structure, moving an apartment complex off site and reducing the overall size of the complex, among other changes.
Springfield-area residents voiced mixed views of the proposed changes at a roughly hourlong hearing following MGM's discussion with the commission.
City Council President Michael Fenton said he opposed the changes and hoped the city could be compensated somehow. But other council members and business leaders stressed the significance of the project, which is touted as the largest private development in western Massachusetts.
The dozens of written comments to the commission were similarly mixed.
Resident John Scagliarini said he was upset and disappointed by the changes. "I feel like MGM is playing a game and I am not happy about that at all," he wrote.
But Carol Kerr, another city resident, said the new, low-slung hotel design is a better fit for downtown, encouraging guests to venture outside the casino grounds more than a hotel tower would.
"There is nothing nefarious about it," she said of the changes. "It's just how large scale building projects work."
MGM's casino is one of three gambling developments approved in Massachusetts. It has been delayed at least a year and is now slated to open in late 2018.