64 Deer Killed During Hunt At Blue Hills Reservation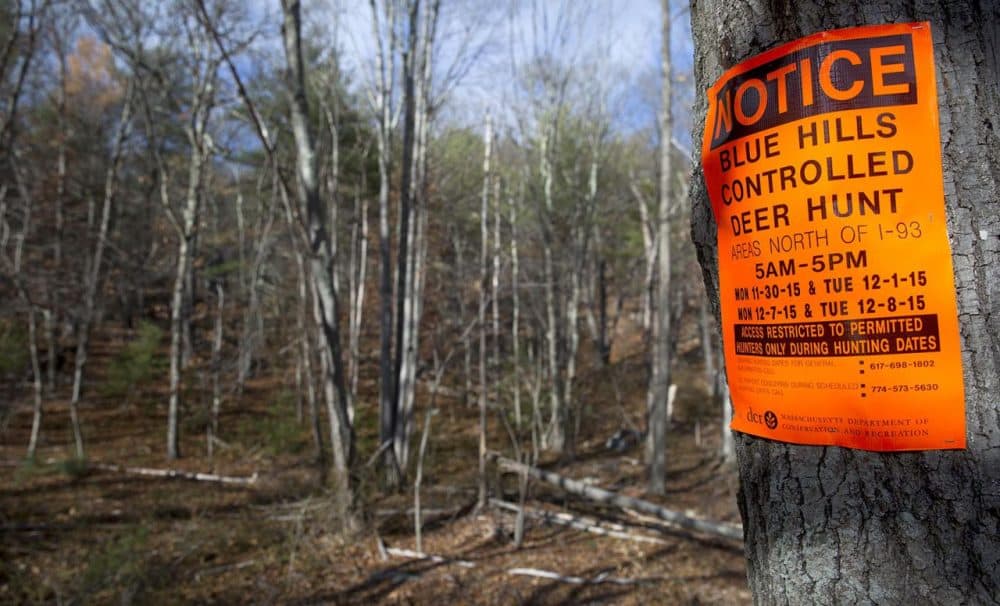 This article is more than 4 years old.
State wildlife officials are calling the controlled deer hunt at the Blue Hills Reservation — which ended Tuesday evening — a success. They say 64 deer were killed over four days of hunting.
It was the first time hunting was allowed there since the reservation, located south of Boston, was created in the 19th century.
The state Department of Conservation and Recreation had scheduled the hunt to thin out the Blue Hills deer population, which it said was too large.
The hunt was controversial, as protesters were out each of the four days, calling the hunt cruel and unnecessary. Others said the hunt limited access to the reservation for hikers.
DCR Deputy Commissioner Matthew Sisk called the hunt a success.
"At the end of the day I wanted to make sure nobody was hurt and that goal was accomplished," he said.
DCR says it is unsure whether additional hunts to control the deer population will be needed.
If needed, Peter Morrissey, with the group Friends of the Blue Hills Deer, says he'll keep fighting.
"We know we can't stop it this year, but we can stop it next year, hopefully," he said.
With reporting by WBUR's Jonathan Cain