As Chipotle Store Gets Tested For Norovirus, BC Now Says 120 Students Reporting Illnesses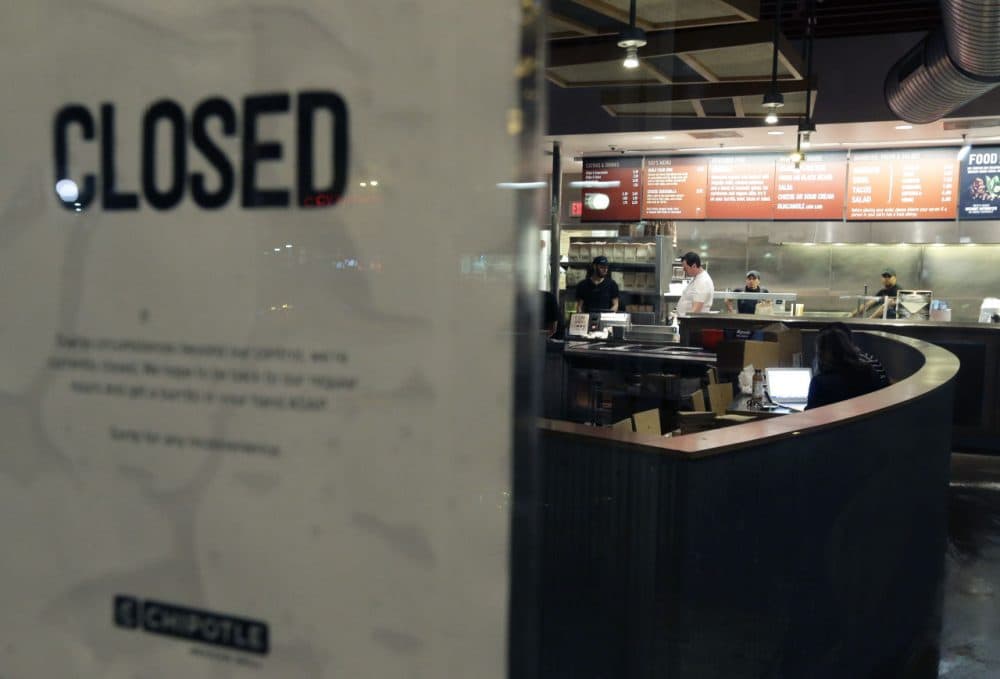 This article is more than 5 years old.
Boston College says more than 120 students have now reported gastrointestinal illnesses, and nearly all cases are in students who ate at a Chipotle restaurant near campus.
Dr. Thomas Nary, director of university health services, announced Wednesday that the symptoms are consistent with the norovirus.
A spokeswoman for the Boston Public Health Commission said the illnesses were likely caused by norovirus, but final test results are not expected to for a couple of days.
The illnesses prompted the temporary closure of the restaurant in the city's Cleveland Circle neighborhood. The city said a restaurant employee was sick during a shift last week.
A Chipotle spokesman has said the Boston College illnesses are likely an isolated case of norovirus and unrelated to the E. coli cases that have turned up in nine states.