Gov. Baker: 'Multiple Safety Procedures' Not Followed On Operator-Less Red Line Train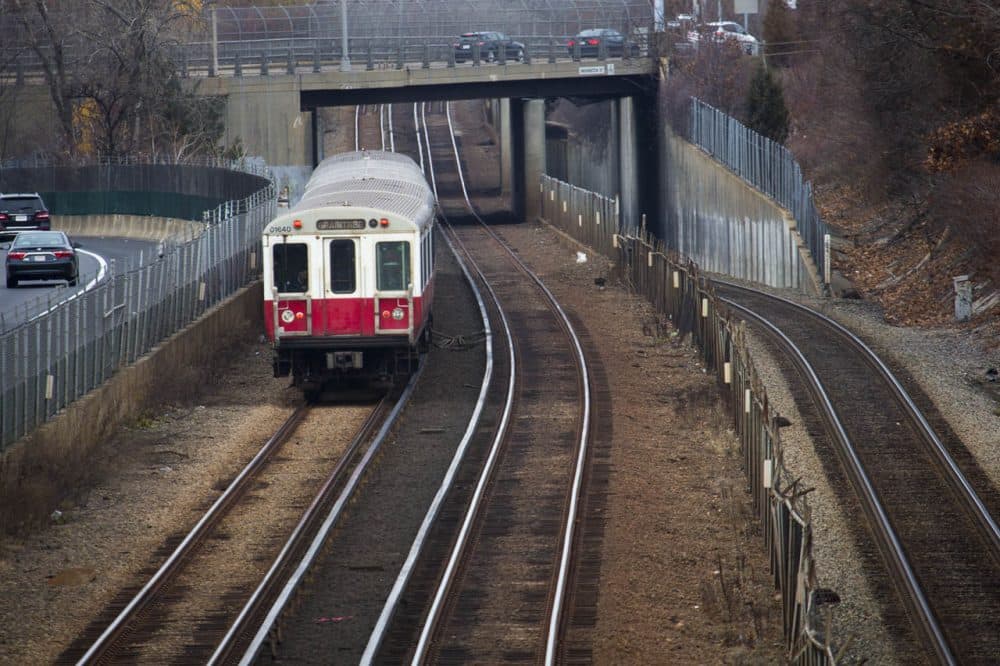 This article is more than 7 years old.
The operator of the MBTA Red Line train that departed Braintree Station early Thursday without him at the helm failed to follow "multiple safety procedures," the governor said at a news conference Friday.
"We are confident that this is an isolated incident that a single individual made multiple errors," Gov. Charlie Baker said, seeking to offer a reassuring message to the millions of riders who commute on the T.
Baker's comments followed what Transportation Secretary Stephanie Pollack said Thursday evening, that the investigation into the incident was focused on "operator error."
The operator, who has not yet been identified, has been placed on paid administrative leave. The investigation into the incident is ongoing and Pollack did not, in Friday's news conference, detail exactly what officials believe the operator did wrong, but she did say there are so-called "prohibited acts" for MBTA employees that are grounds for termination.
She would not confirm multiple reports, based on unidentified sources, that the operator had tied down the throttle, which also acts as a brake when not in use, with a cord.
Pollack did say the train's second emergency brake was not engaged, and she added: "One error would not allow something like this to happen."
An estimated 50 passengers were aboard the inbound Red Line train when it departed Braintree at about 6:08 a.m. Thursday.
Pollack said Thursday that the operator was unable to start the train due to a signal issue and exited it to begin a "bypass" procedure, which allows a train to move despite the signal problem. The train began moving while the operator was still outside.
In response to the incident, Pollack said Friday that bypass mode is no longer allowed, unless a second, senior MBTA employee is physically present while the procedure is going on.
The T's chief operating officer estimated that the entire MBTA system has six to 12 signal failures a week, which is when bypass mode is used.
The runaway train was halted remotely by T officials who powered down the line's electrified third rail, but it did not come to a complete stop until it had traveled through four stations over about nine minutes.
MBTA personnel then boarded the train and moved it up one stop, allowing passengers to disembark. No passengers were injured.
Baker and Pollack both stressed Friday that while one employee failed in his job, others did what they needed to do to safely stop the train.