Gunmaker Shares Jump Amid Broader Sell-Off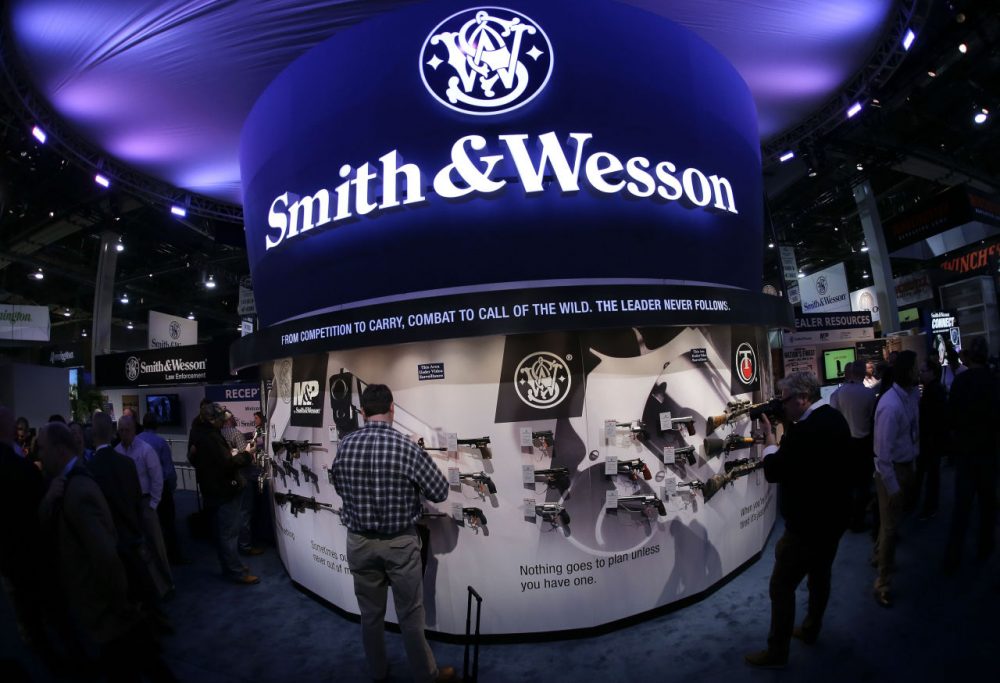 With all major markets in a severe sell-off Monday, shares of companies that make guns surged as new data pointed to strong sales at the close of 2015 -- a year marked by mass shootings in Paris and California and elsewhere -- and new political pressure to tighten regulations.
President Obama is slated to finalize new executive actions aimed at curbing gun violence and unregulated sales. He's taken nearly two dozen executive actions to tighten gun laws but has been unable to push measures like expanded background checks through Congress.
Recently released numbers from the National Instant Criminal Background Check System show that background checks jumped about 38 percent last month compared with December 2014.
"It's the biggest growth of the year," Wedbush Securities analyst James Hardiman said. "Probably safe to say gun sales were up a lot in the month of December."
The November attack in Paris that left more than 100 dead, and another attack in San Bernardino, California, just two weeks later, killing 14, capped a year in which mass shootings came one after another.
An October attack at a community college in Oregon left 10 dead, four months after nine African-American church members were gunned down during a Bible study group inside the Emanuel African Methodist Episcopal Church in Charleston, South Carolina.
High-profile shootings push gun sales because some people feel less safe or fear tightened gun ownership rules, Hardiman said.
Shares of Smith & Wesson Holding Corp., which is headquartered in Springfield, Massachusetts, rose almost 6 percent Monday by the end of the trading day -- one of the biggest percentage gains over the past year for the gunmaker. Its shares hit an all-time high two weeks ago.
Shares of Sturm, Ruger & Co. rose almost 3 percent. Stock in the Southport, Connecticut, gunmaker hit a 52-week high last month.