'Sex & Death & Venetian Blinds': The Brattle Revisits '80s And '90s Noir
Unlucky tough guys, bad news dames, long shadows, convoluted plots and endless cigarettes are in abundance at The Brattle Theatre this month thanks to "Sex & Death & Venetian Blinds" — a series of 16 pictures focusing on the resurgence of film noir in the 1980s and '90s.
Some 30 years after the genre's classic period, noir came roaring back with a vengeance in the early pay-cable and VHS era, giving a certain generation of movie buffs (OK, mine) their first glimpses of muddy morals and femme fatales, now in living color but still typically accompanied by a wailing saxophone score.
This comprehensive series includes auteurist classics like Ridley Scott's "Blade Runner" and Michael Mann's "Thief," as well as precocious debut films from the Coen brothers ("Blood Simple") and P.T. Anderson ("Hard Eight"). Bob Rafelson's kinky "Black Widow" is cleverly paired with John Dahl's "The Last Seduction" for an evening that will probably put dudes off dating for a while, and there's an inspired night of junky '80s remakes featuring Dennis Quaid and Meg Ryan in the craptacular "D.O.A." followed by "Against All Odds." The latter attempted to rework Jacques Tourneur's 1947 noir classic "Out of the Past" with Jeff Bridges in the Robert Mitchum role, but ultimately proved less memorable than its Phil Collins theme song, which to this day remains a staple of emotionally turbulent karaoke misadventures.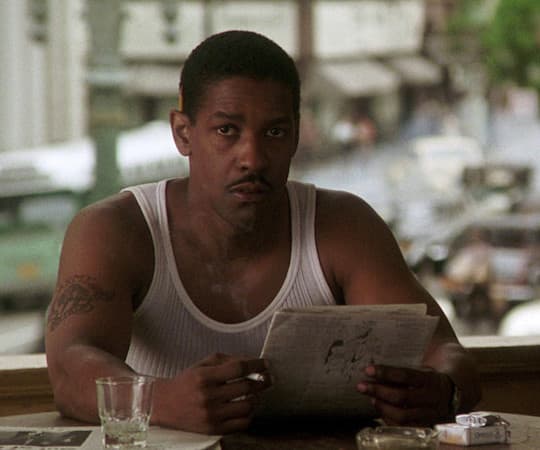 Closing night brings Carl Franklin's "Devil in a Blue Dress," so we can all once again imagine an alternate universe in which this 1995 gem was a blockbuster hit launching a long-running franchise of films adapted from Walter Mosley's Easy Rawlins novels, starring Denzel Washington and Don Cheadle. (It's a wonderful movie, yet impossible to watch without being furious that they never made any more of these. We failed this one, America.)
Things kick off on Wednesday, Jan. 6, with the dynamic duo of "Body Heat" and "Body Double," a cleverly contrasting double bill that both venerates the genre and punks it. A case can be made that "Body Heat," screenwriter Lawrence Kasdan's 1981 directorial debut, kick-started this entire noir revival, updating old-timey 1940s tropes for Ronald Reagan's America by adding a healthy hunk of R-rated eroticism. Riffing on Billy Wilder's "Double Indemnity," Kasdan's picture stars William Hurt as a dim-bulb, ambulance-chasing lawyer who finds himself head-over-heels and in way over his head with Kathleen Turner's man-eating Matty Walker. "You aren't too smart, are you?" she notes upon their first meeting, "I like that in a man."
Turner, then just 27, commands the screen with the brassy presence you'd expect from a Stanwyck or Bacall or any of the bygone icons in whose period fashions Kasdan has Matty rather anachronistically dressed (during the rare scenes when she's wearing clothes). The hilarious Hurt has an awful mustache and the self-satisfied smirk of a man not nearly as clever as he thinks he is. She's constantly touching him, keeping the schmuck in a slack-jawed state of arousal while he stumbles through her nefarious plan. Check out where Turner's hands are just beneath the frame-line during a crucial scene and you can see she's literally leading him around by the you-know-what.
Amusing as this may be, there's something a bit studious about "Body Heat." Kasdan's ceiling fans and, yes, Venetian blinds often come across as film school affectations. Much of the film's second half is the inelegant dispensing of information crucial to the plot. It's rescued by loosey-goosey performances from the supporting cast, most famously a brief, star-making turn from Mickey Rourke as a gentle-hearted arsonist lip-syncing to Bob Seger. But watching the film again I was even more taken with Ted Danson's ballroom-dancing prosecutor. His job is basically to stand next to Hurt and provide exposition, and yet the future Boston bartender is tirelessly toying with props and putting unexpected spins on unexciting lines. These original side characters break through Kasdan's hermetic homages and references. They keep the movie from feeling too much like a museum.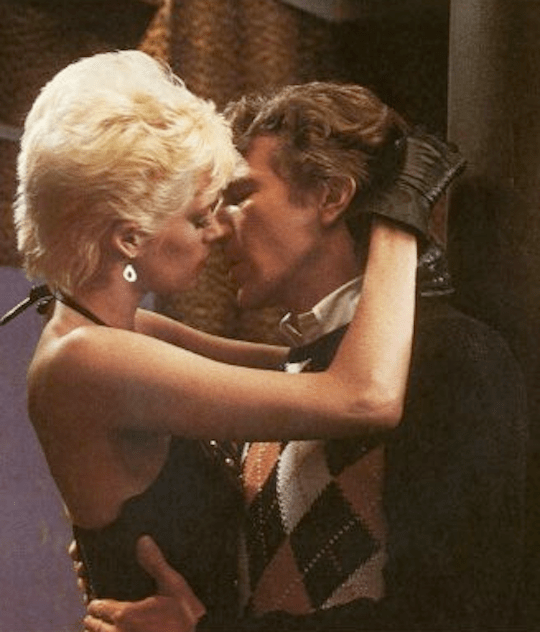 You'll see no such reverence in Brian De Palma's "Body Double," a spectacularly sleazy send-up that finds the puckish, thin-skinned director confronting his critics and, if you'll forgive the term, doubling down on everything that upstanding, respectable people hate about Brian De Palma films. In his New York Times review, Vincent Canby described the director as "someone at an otherwise friendly dinner party who can't keep himself from saying the one thing that will infuriate everybody. It's as if he were daring the host to ask him back."
Chafing at the then-widespread complaints that he was just a misogynistic Hitchcock knock-off obsessed with graphic violence and nudity, De Palma concocted this hilarious mash-up of "Rear Window" and "Vertigo" that just so happens to be chock full of graphic violence and nudity. Middle finger aloft, he cast the daughter (Melanie Griffith) of one of Hitch's iconic blondes (Tippi Hedren) as a porn star and has the villain penetrating helpless women with a massive power drill held at crotch-level as the most unsubtle phallic symbol in the history of cinema.
If you can get on its perverse wavelength the film is screamingly funny — one of the more playful entries in De Palma's filmography, boasting one of his rare happy endings. "Body Double" teases and explodes those old noir conventions that Kasdan and "Body Heat" hold so dear, simultaneously coating every sinuous camera movement with a slick sheen of totally '80s gloss. The notorious centerpiece sequence is a dialogue-free porno movie shoot scored with Frankie Goes To Hollywood's "Relax" that doesn't look anything remotely like any porno movie ever made, but it's a pretty good excuse for some cheeky virtuosity and dirty jokes.
As you might imagine, "Body Double" was not warmly embraced by audiences upon its theatrical release in 1984. (It opened the same day as "The Terminator" and was gone in three weeks.) But the film found a second life on late night cable, where Melanie Griffith became an object of considerable fascination for a generation of pubescent boys. Indeed, one of the nice chances afforded by the Brattle series is to finally see these films in an actual theater, instead of sneaking around the house watching with the volume turned down low after your parents or the babysitter have gone to sleep.
Sex & Death & Venetian Blinds runs from Wednesday, Jan. 6 to Thursday, Jan. 14 at The Brattle Theatre. More information can be found at The Brattle's website.
---
Sean Burns' reviews, interviews and essays have appeared in Philadelphia Weekly, The Improper Bostonian, Metro, The Boston Herald, Nashville Scene, Time Out New York, Philadelphia City Paper and RogerEbert.com. He stashes them all at splicedpersonality.com.