Buddy Cianci, Former Providence Mayor, Dies At 74
Former Providence Mayor Buddy Cianci, the wisecracking political rogue who presided over the revitalization of the Rhode Island city during two stints in office cut short by criminal charges and a prison sentence for corruption, died Thursday. He was 74.
Cianci's employer, WLNE-TV, and a friend, Artin Coloian, confirmed his death. Coloian said he died Thursday morning. He did not release the cause. WLNE said he was taping his weekly show, "On the Record with Buddy Cianci," Wednesday evening when he had severe stomach pains and was taken by ambulance to Miriam Hospital.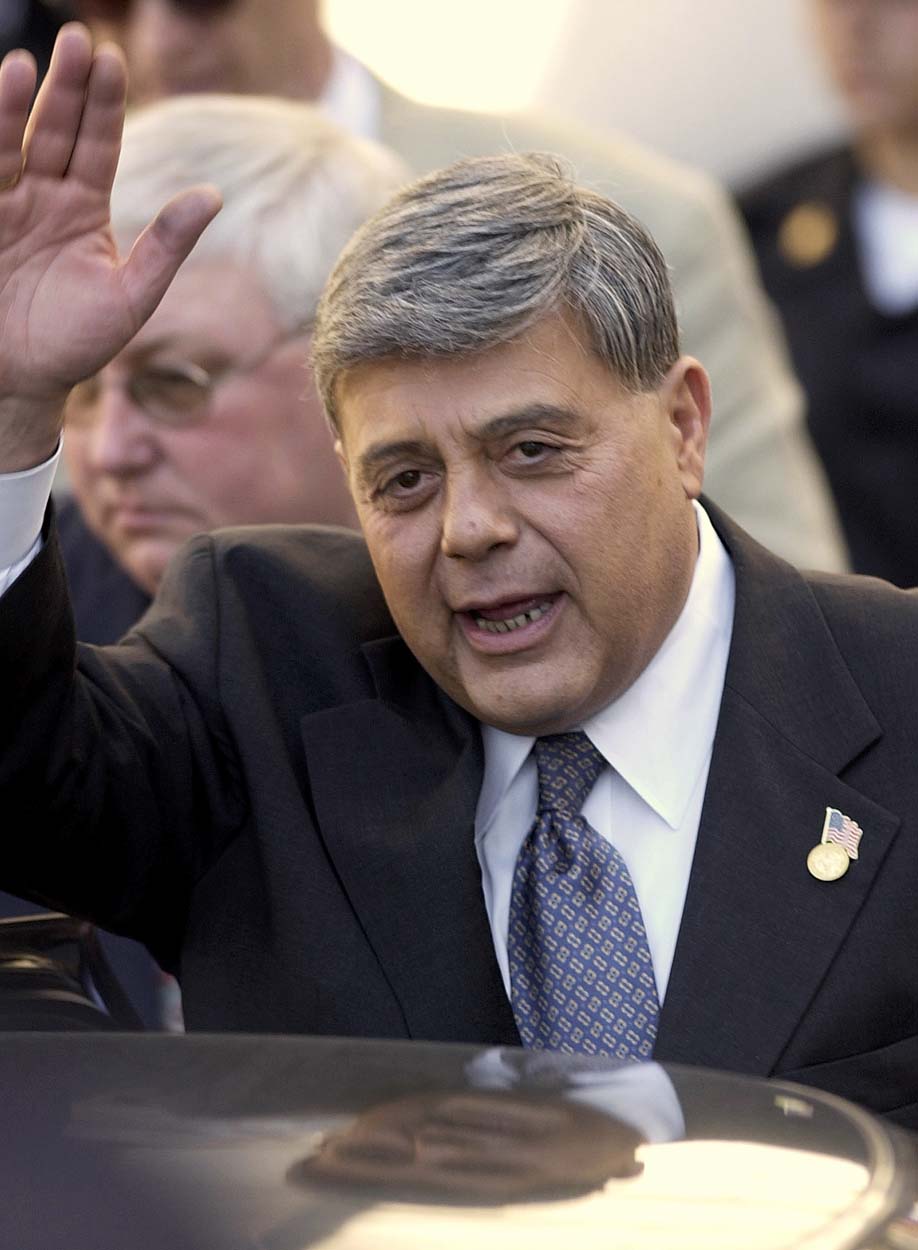 Cianci was elected to six terms as mayor, a period that coincided with the resurrection of Providence from a decaying, Industrial-age relic to a 21st-century city with gondolas plying newly uncovered rivers. His bare-fisted style of politics made Cianci larger than life even in a tiny state known for the outsized personalities of its public figures.
"He's the most talented politician that New England has produced since John Kennedy," former University of Rhode Island political scientist Marc Genest said in a 2002 interview.
The charismatic mayor became ensnared in an FBI investigation into City Hall corruption, code-named "Operation Plunder Dome." In 2001, he was indicted charges he orchestrated bribes for jobs, contracts and contributions to his campaign fund.
Cianci vehemently proclaimed his innocence: "I have said to you before, there are no stains on this jacket, and I assure you there still are no stains on this jacket," he said after the indictment.
The case went to trial in 2002. In a circus-like trial that lasted seven weeks and featured a local who's who list of wise guys and mob wannabes, a jury found Cianci guilty of one count of racketeering conspiracy. He was sentenced to five years, four months in a federal prison.
He was released from prison in 2007. He would later call his prison term a "bump in the road."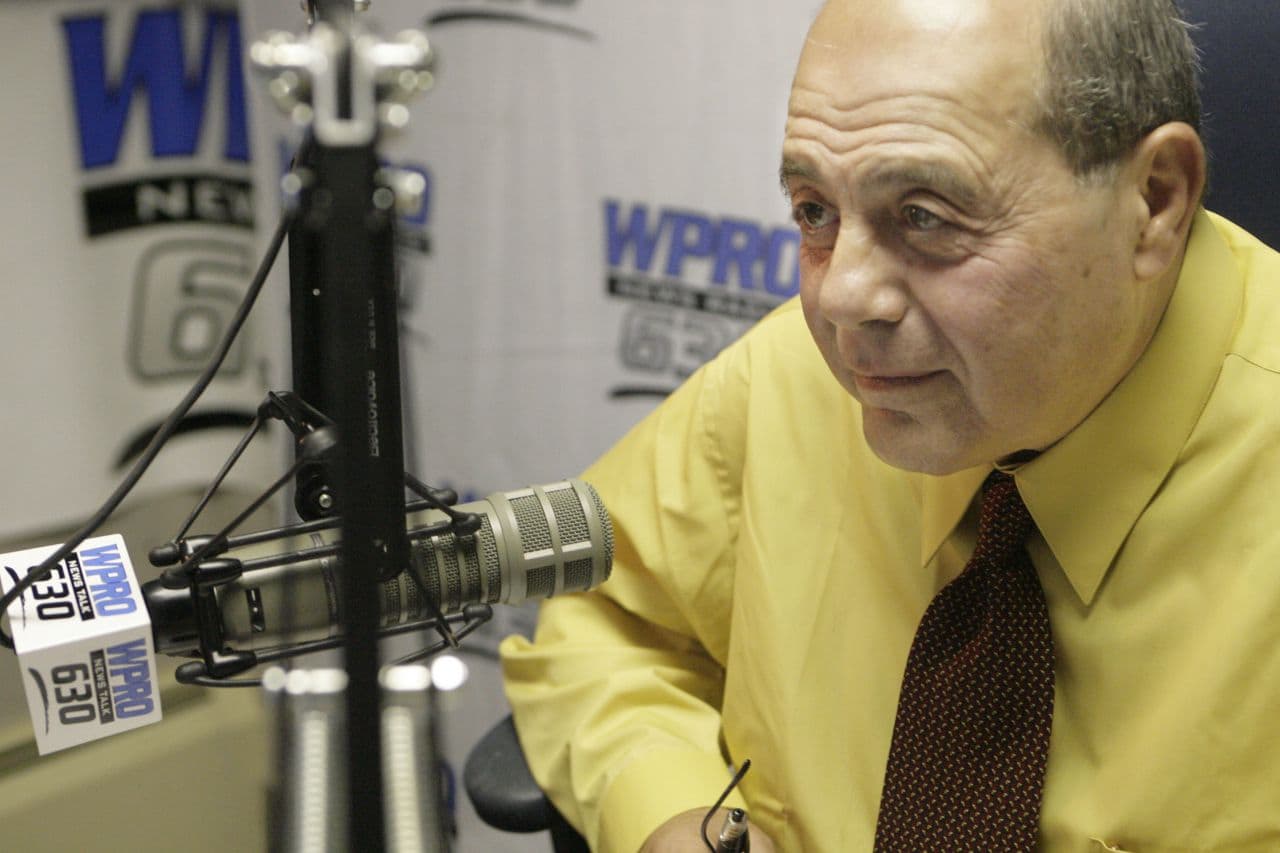 After prison, he resumed his career as a radio talk show host and TV commentator, but the pull back to politics was strong.
"All the things that they celebrate in this city are the things that I did," Cianci said in 2014 as he contemplated a comeback bid for mayor.
Despite being diagnosed with cancer the same year, he chose to jump in, running as an independent. Faced with the possibility of a Cianci return to office, several Democratic candidates dropped out to consolidate support behind political newcomer Jorge Elorza. The idea of a new Cianci administration was so objectionable that even the Republican candidate donated $1,000 to Elorza and then voted for him.
Cianci lost, but still pulled in 45 percent of the vote.
Ironically, Cianci began his public career as a state prosecutor on the attorney general's anti-corruption task force. For six years, he made a name for himself going after members of the powerful mob families.
In 1974, at 32, he capitalized on a rift in the dominant Democratic Party to win the mayoral post as a Republican. His first three terms were marred by scandal. Twenty-two city workers and contractors were convicted of corruption charges, including Cianci's chief of staff and city solicitor. But the mayor was never charged.
"I knew so little," he said later. "I learned and grew in the job."
In 1980, he ran for governor. But he was soundly defeated by Democratic incumbent Joseph Garrahy. He returned as mayor in a subsequent election.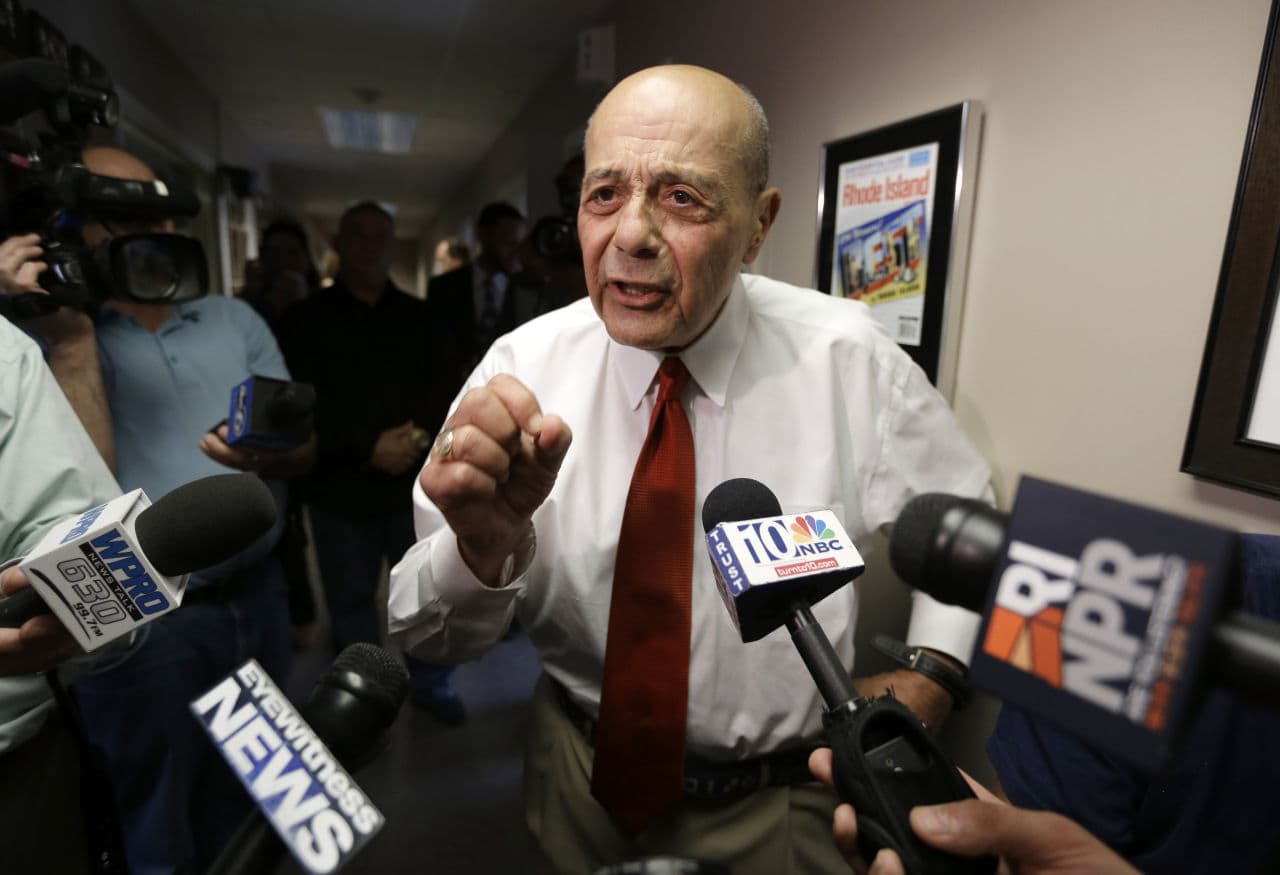 Personal problems sidetracked Cianci's career in 1984.
He pleaded no contest to attacking his estranged wife's alleged lover with an ashtray, lit cigarette, and a fireplace log. As a condition of his plea deal, he was forced to resign.
Cianci took a job as a talk-radio host on a local station and regained the mayor's office in 1990. The second coming of Cianci coincided with "Providence renaissance."
Rivers that had run through underground culverts were reclaimed. Ornate walkways and bridges graced the rivers. Providence landed the largest mall in the region. People flocked to a downtown that just decades ago had been a dangerous, seamy zone. The hugely popular WaterFire display lighted up the rivers with floating braziers of crackling, burning cedar.
Cianci soaked up the notoriety. He marketed his own line of pasta sauce and became a fixture on the national "Imus in the Morning" radio show.
But beneath the glitter, the city was rotting. Buddy's Providence was a town for sale, federal prosecutors said, where even routine dealings with City Hall -- such as applying for jobs or bidding on contracts -- meant greasing a few palms.
"I used my public power for personal reasons. I admit it," Cianci wrote in a 2011 memoir. "It probably wasn't the right thing to do, but it certainly felt good."
Cianci maintained his innocence, and appealed his conviction while incarcerated. His appeals failed.
"I love this city. It's a very, very saddening thought to be separated from it," he told The Associated Press the morning he left for prison. "My whole life, personally and professionally, has revolved around it. How do you walk away from that? I'm not sure you do. ... Providence is a part of me."
This article was originally published on January 28, 2016.