CDC Warns Of Fetal Alcohol Exposure, Says Drinking Any Time In Pregnancy Is Risky
This article is more than 5 years old.
If you're a sexually active woman of childbearing age and not using birth control, public health officials say you should stop drinking alcohol — completely. That includes beer, wine or any other alcoholic beverage you might be considering.
In a report out Tuesday,  the U.S. Centers for Disease Control and Prevention notes that exposure to alcohol, even in the first weeks of pregnancy, puts developing babies at risk for fetal alcohol spectrum disorders, "characterized by lifelong physical, behavioral, and intellectual disabilities." Because these disorders are completely preventable by abstaining from alcohol, and because officials say there is "no known safe amount of alcohol" that women can drink at any time during pregnancy, their basic message is: "Why take the risk?"
"Women wanting a pregnancy should be advised to stop drinking at the same time contraception is discontinued," the report concludes. "Health care providers should advise women not to drink at all if they are pregnant or there is any chance they might be pregnant."
Here's more from the CDC news release:
An estimated 3.3 million U.S. women between the ages of 15 and 44 years are at risk for exposing their developing baby to alcohol because they are drinking, sexually active, and not using birth control to prevent pregnancy, according to a new CDC Vital Signs report. The report also found that 3 in 4 women who want to get pregnant as soon as possible do not stop drinking alcohol.

Alcohol use during pregnancy, even within the first few weeks and before a woman knows she is pregnant, can cause lasting physical, behavioral, and intellectual disabilities that can last for a child's lifetime. These disabilities are known as fetal alcohol spectrum disorders (FASDs). There is no known safe amount of alcohol – even beer or wine – that is safe for a woman to drink at any stage of pregnancy.

About half of all pregnancies in the U.S. are unplanned and, even if planned, most women will not know they are pregnant until they are 4-6 weeks into the pregnancy when they still might be drinking.
During a telephone briefing with reporters, Anne Schuchat, the CDC's deputy director, said:
What we're recommending is women who are not trying to get pregnant make sure they have a conversation about birth control and how to avoid becoming pregnant. If they are not using contraception and are fertile and are drinking they could be at risk... One in two deliveries in this country occurs to someone who wasn't actually trying to get pregnant when they got pregnant. So we do think that fertile woman that are not using contraception ought to be aware that they may become pregnant and that drinking during even that first couple of weeks of pregnancy can be risky.
The American College of Obstetricians and Gynecologists responded to the CDC report in a statement from its president, Mark DeFrancesco:
Obstetrician-gynecologists have long recognized that use of alcohol during pregnancy can lead to fetal alcohol spectrum disorders (FASD), and that the effects of fetal alcohol exposure can last a lifetime. During gestation, alcohol can quickly reach the fetus's underdeveloped liver and brain through the placenta, leading to a wide range of birth defects and developmental disorders. That's why ACOG recommends that women completely abstain from alcohol during pregnancy.

Ob-gyns should routinely screen women regarding their alcohol use, both before and during pregnancy, and should provide support for women to stop use of alcohol when planning a pregnancy or when becoming pregnant.

However, as the CDC notes, roughly half of all pregnancies in the United States are unintended. In many cases of unintended pregnancy, women inadvertently expose their fetuses to alcohol and its teratogenic effects prior to discovering that they are pregnant. This is just another reason why it's so important that health care providers counsel women about how to prevent unintended pregnancy through use of the contraceptive method that is right for them. There are many benefits to helping women become pregnant only when they are ready, and avoiding alcohol exposure is one of them.

The birth defects associated with alcohol during pregnancy are completely preventable. It is essential that all health care providers, especially ob-gyns, make clear to their patients that there is no amount of alcohol use that is safe during pregnancy. ACOG thanks the CDC for this important report, which will help to raise awareness of the risk associated with any use of alcohol during pregnancy.
Further reading in The Boston Globe: The CDC risks its credibility with new pregnancy guidelines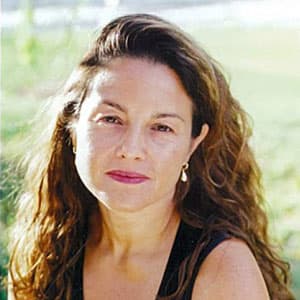 Rachel Zimmerman Health Reporter
Rachel Zimmerman previously reported on health and the intersection of health and business for Bostonomix.