Mystery Solved: Why That 'Opioid-Induced Constipation' Super Bowl Ad?
This article is more than 5 years old.
The source of their bafflement: Why, among all the usual Super Bowl ads for cars and beers, is there a minute-long tale (watch it above) of a man who envies others — even a dog — their digestive regularity?
The voice-over describes his plight: "If you need an opioid to manage your chronic pain, you may be so constipated it feels like everyone can go...except you. Tried many things? Still struggling to find relief? You may have opioid induced constipation — OIC."
The condition sounds straightforward enough, and the social media poop jokes were predictable enough. The mystery was: How does something that looks like a public service announcement about opioid constipation show up on the most expensive advertising real-estate around?
A skeptical friend sent over these queries: "Are there really enough people on opioids that they can justify paying for a Super Bowl commercial? Isn't anyone on legitimate opioids in a doctor's care and getting info about anti-constipation meds?"
First of all, yes, there are enough people on opioids. The U.S. Pain Foundation estimates on its OIC page that nearly 8 million people who are on opioids suffer from related constipation. And that estimate may well be low, said the foundation's founder, Paul Gileno, because people don't tend to seek care for constipation, they often just try to treat it with over-the-counter and natural remedies. The U.S. Pain Foundation is one of a half-dozen groups listed at the end of the ad as co-sponsors, and some of its funding comes from pharmaceutical companies.
Secondly, Gileno said, no, many doctors are not on top of opioid-related constipation. "We'd all love to assume it's being take care of, but it's really not," he said — to the point that some patients even skip their opioid doses despite the added pain, just to try to cope with the constipation.
About three-quarters of pain management happens in primary care doctors' offices, he said, and those typically brief visits are often so focused on alleviating pain that they do not delve into side effects. Patients may also fail to connect their pain medication with their constipation.
"Early on in my pain journey, I didn't realize that was a side effect, and quite honestly, my primary care doctor didn't know either, he didn't bring it up to me," Gileno said. "It was only when I was able to see a good pain management doctor that he knew that was a side effect."
The point of the Super Bowl ad was to get a conversation going about this embarrassing but important aspect of pain treatment, Gileno said.
But Super Bowl conversation-starters do not come cheap. USA Today reports that a 30-second ad costs up to $5 million. On this list of sponsors, who has that kind of money? Yes, it's the two pharmaceutical companies at the bottom:
A spokesperson for AstraZeneca confirmed that the two companies paid for the ad, though she would not comment on costs.
How many people does the company estimate might suffer from Opioid Induced Constipation? The reply: "38 million people are prescribed opioids for chronic non-cancer pain and the literature suggests 40% up to as high as 80% of those patients suffer from OIC."
The math begins to make sense. Then I spoke with Dr. Daniel Alford, the director of Boston University's Safe and Competent Opioid Prescribing Education Program, and it all fell into place.
It has long been known that opioids disturb the gastrointestinal tract, he said: They decrease its motility, increase its muscle tone, and decrease secretions -- all of which can cause constipation.
Older treatments include bowel stimulants and stool softeners — helpful but imperfect. Now, Alford said, there are newer treatments — like Movantik, from AstraZeneca and Daiichi-Sankyo — "which are unique in that they actually block the opioid receptors," but only in the GI tract.
"They're expensive," he said, but "these are unique medications that act in a very unique way, that are effective."
So why a Super Bowl ad?
"Maybe because we know that there are lots of people being prescribed opioids these days — and probably too many, is the general consensus — but in the meantime, the No. 1 side effect is GI-related, with constipation being the No. 1 GI side effect," Alford said. "So maybe there are a bunch of people who are suffering needlessly, thinking that they can either treat this on their own or are too embarrassed to talk to their doctor, or their doc just never thinks to ask them about it, even though they're on an opioid, during their clinical visit, and so it just gets ignored.
"So I think this is probably, in some ways, a public service announcement for those people who are on opioids, for whatever reason — whether it's for cancer pain or whatever. However, it does seem like if it's funded by the manufacturer of this new medication, then there's that motivation too."
Yes, indeed. An expensive new medication, an untapped market of millions or even tens of millions who could be helped by it — if they know about it, if they ask about it. Mystery solved.
Readers, your comments welcome on how the Case of The Super Bowl Ad epitomizes the pros and cons of the American health care system....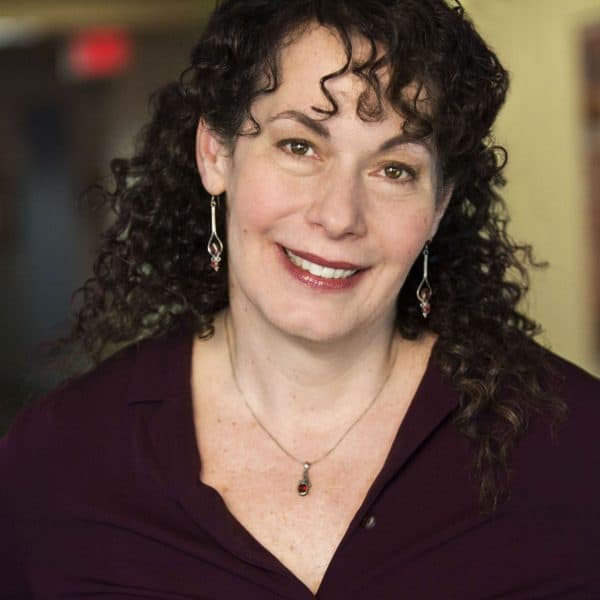 Carey Goldberg Editor, CommonHealth
Carey Goldberg is the editor of WBUR's CommonHealth section.