Immigrant Businessman Already Excitedly Awaits The Next New Hampshire Primary
03:08
Play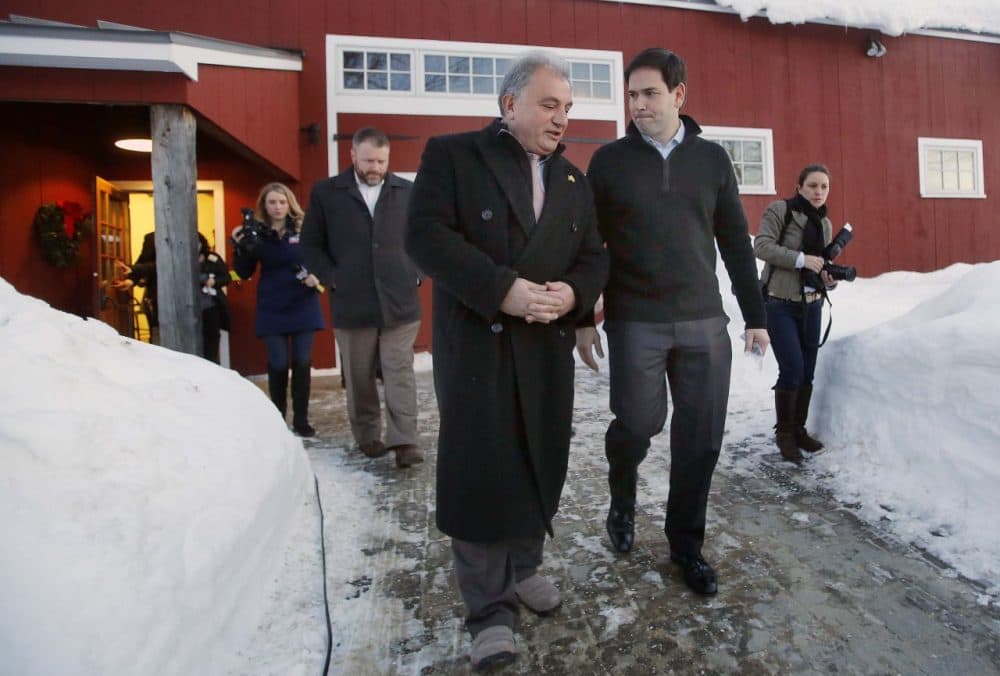 This article is more than 5 years old.
After months of rallies, town hall meetings, coffee klatches and the like, the polls are closed. The votes are counted. Donald Trump and Bernie Sanders are the winners of the 2016 New Hampshire primary. Now it'll be another four years before New Hampshire again becomes the center of presidential politics.
But when that happens, an immigrant with a store in the town of Hollis will be waiting.
If you think the son of Armenians who grew up in Lebanon is an unlikely candidate to host the next Republican president of the United States, you'd be wrong. Pharmacist Vahrij Manoukian has been living in Hollis since 1985. His store has become somewhat of a fixture on the campaign trail for most Republican candidates.
The walls inside his store are covered with laminated snapshots from over the years, showing him wearing the same star-spangled necktie and smiling next to different GOP candidates. There's also a framed ticket to the last inauguration of a Republican president.
"The funny part was when Gov. [Jeb] Bush came over here, and he saw his brother's inauguration, he said: 'I hope I'm going to be on this wall someday,' " Manoukian said.
Manoukian was proudly wearing that same tie on Tuesday, and a sticker that said "I voted."
"The only [people] we couldn't get in here was Ted Cruz and Donald Trump," he said.
This all started when Manoukian got into local politics, and in the Granite State, local is presidential.
"The beauty of it here is that the candidate is here. The people are here. And they ask questions face to face, just like me and you standing next to each other," he said.
Manoukian also invites schoolchildren to his store so they can meet a future president. He said he hopes it will show them how important New Hampshire and the primary are in the election process.
One person who's learned that is employee Sandy Joyce, a Massachusetts native. Part of her job is taking care of the store's pet parrots.
"So it's been fun. Although I'm a Hillary fan," she said, with a laugh. The parrot laughed with her. "So it was very interesting. Right bud?" The parrot squawked.
Yup, those parrots inspire customer jokes about politicians repeating the same lines. But for Manoukian, these candidate visits are serious business.
"Then people ask me a lot of time, like: 'Vahrij, why do you let the candidates here with the cameras? You lose a whole day of work.' I said, 'You guys don't understand. Every day I wake up, I kiss the ground that I am here in this country, that I am American citizen.' I said, 'No matter how much I give back, I don't think it's enough,' " he said.
Manoukian said he's not sad the 2016 New Hampshire presidential primary is over. He's grateful to have a part in the democratic process.
This segment aired on February 10, 2016.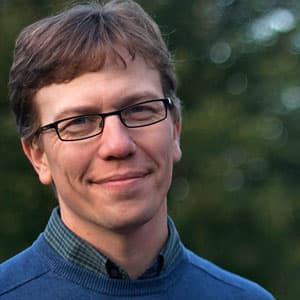 Curt Nickisch Business & Technology Reporter
Curt Nickisch was formerly WBUR's business and technology reporter.