Oscar 2016: Keeping It Real? Boston Writers Weigh In On True-Event Nominees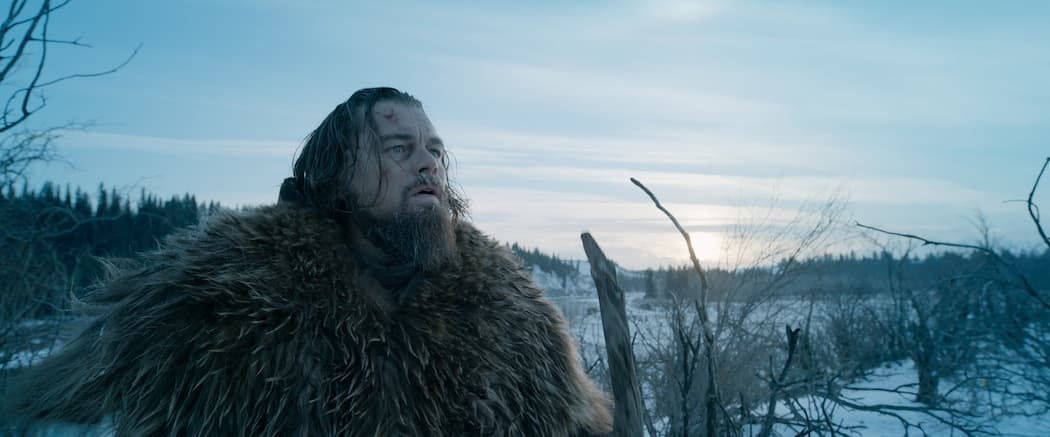 This article is more than 6 years old.
In the last three years, more than half of the Academy Awards Best Picture nominees billed themselves as "based on true events." This year, four of eight -- "Bridge of Spies," "Spotlight," "The Big Short" and "The Revenant" -- make that claim.
According to a count by Vocativ, that's quite an uptick from the last 25 years, which averaged 30 percent. Even still, true stories have less than a 1 in 3 chance of winning. It will all be settled Sunday evening (Feb. 28) at the 88th Academy Award ceremony (7 p.m. on ABC). Meanwhile, a handful of local writers react to the four true-event nominees and whether or not they should follow the same rules as fiction.
Investigative journalist and Boston University professor Mitchell Zuckoff has firsthand experience watching his nonfiction book, "13 Hours: The Inside Account of What Really Happened In Benghazi," get turned into a movie. He has a standard for his -- or any -- work of nonfiction. "I need to know everything inside quote marks is true," he says.
He's slightly more relaxed with true-event movies. In his opinion, the four Best Picture nominees in question "did extraordinarily good jobs capturing essential truths."

"I'm a huge Michael Lewis fan," Zuckoff says of the author whose book was adapted into the financial crisis farce "The Big Short." (Lewis wrote in Vanity Fair that for 20 years he'd sell the rights to his nonfiction books with no result: "In every case I felt I had tricked them into buying something they couldn't use, by writing a 'true story.'")
Zuckoff says that "The Big Short's" director, Jim McKay, "did an incredible job showing how outliers and unconventional thinkers saw that the emperor had no clothes." But having himself served on the Spotlight team for five years, Zuckoff admits bias: "I'm an ex-Globe guy. My friends are depicted in 'Spotlight.'"
He admires that "Spotlight," about the team that uncovered the Catholic Church sexual abuse scandal, somehow "made sexy a group of reporters who dress badly. Sexy because they were doing the sort of true, passionate work they believed in." He also found the accuracy of the set design -- "right down to rickety coat hanger where we hung our coats" -- to be eerie. "As somebody who loves movies, that means they decided authenticity, wherever they could do it, mattered," he says.
Heather MacDonald also liked "The Big Short" and yet is ultimately rooting for "Spotlight." She's just back from Sundance where a documentary she co-wrote, "Jim: The James Foley Story," picked up the Audience Award for U.S. Documentary and is now available on HBO. As the director of product at Boston.com, she confesses that connection factors in, but it's more that she seeks out true stories, because, "I share that interest in historical events."
For her, the question is less about fiction films based on true events than documentaries, a label that connotes "truth." She asks, "With recent [documentary series] like 'Making of a Murderer' or 'The Jinx,' filmmakers themselves are almost playing a role in shaping the way that we interpret the facts or the events, right?"
The Academy has gotten in the way of its own story, according to screenwriter, educator and occasional actor Jared M. Gordon (spot him in the background of "Black Mass"). He refers to the #OscarsSoWhite protest and expresses his disappointment with the Oscars in general. "One out of every 10 years a film I think should win actually wins," he says.

Gordon says two true-event films, "Steve Jobs" and "Straight Outta Compton," were snubbed in various categories. "Any one of those actors in 'Straight Outta Compton' could be traded in for Leo [DiCaprio] in 'The Revenant,'" he says. "Leonardo won SAG [Screen Actors Guild, for which Gordon votes] just because he's seen eating raw bison liver? So does my cat. Should my cat get best actor?"
Gordon is the founder of Cambridge Screenwriters, a group of 684 screenwriters, and a few are working on screenplays based on real people or moments in history. One such member, Jeffrey Li, read the four true-event Best Picture nominee screenplays. His pick is "The Revenant" because the main character (DiCaprio) is stuck in the wilderness, fighting for his life. "You want to see what happens," he sums.
Li says that picturing Tom Hanks as an insurance lawyer who agrees to defend a Soviet spy helps "Bridge of Spies." But the screenplay, says Li, "didn't give a strong reason why [the U.S. government] chose him or why he took the job." Without that, Li says, "I didn't even want to know the results."
Zuckoff recently attempted his first screenplay -- an adaption of a real-life survival tale, his 2011 book, "Lost in Shangri-La." "It really drove home to me how hard this is, especially when I'm invested in the nonfiction version." He estimated that he had to cut 100,000 words down to 23,000, turning them almost entirely into dialogue.
The potency of the words left in — that is, the power of movies and their reach — is not lost on Zuckoff. He speculates that "more people will watch 'Spotlight' than will ever read the Globe series that inspired it." The idea that people will someday say Mark Ruffalo singlehandedly took on the Catholic Church?
"That worries me a little bit. Legends are what we remember."