Report: BFD Failures Contributed To Deaths Of 2 Firefighters In 2014 Back Bay Blaze
Federal investigators say the Boston Fire Department bears some responsibility for the deaths of two firefighters who died fighting a nine-alarm fire in a Back Bay brownstone two years ago.
The federal report cites a lack of training to battle fires worsened by strong winds and insufficient departmental staffing as contributing to the deaths of Lt. Edward Walsh and his colleague, Michael Kennedy.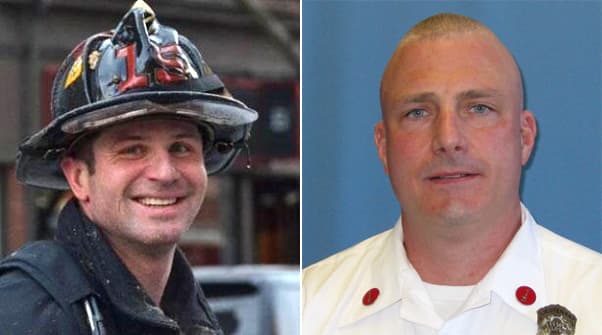 Conducted by the National Institute of Occupational Safety and Health, the report also says the department's failure to properly size-up the scene and evaluate specific risks associated with the fast-moving blaze aided in placing the firefighters in unsafe conditions.
It finds that some blame for the dangerous conditions is to be placed on insufficient access to water, from a lack of fire hydrants on a private street, to the absence of a sprinkler system in the four-story row house at 298 Beacon St.
The 77-page report offers 15 recommendations, including requiring the use of sprinkler systems in existing residential buildings and additional training for firefighters and staff. And the report provides a harrowing timeline of events based on recorded radio transmissions during the fire.
Fire officials have said the March 26, 2014, fire was caused by sparks from a welding job at a next-door building. Thirteen other firefighters suffered a range of injuries — from burns to broken bones — battling the blaze.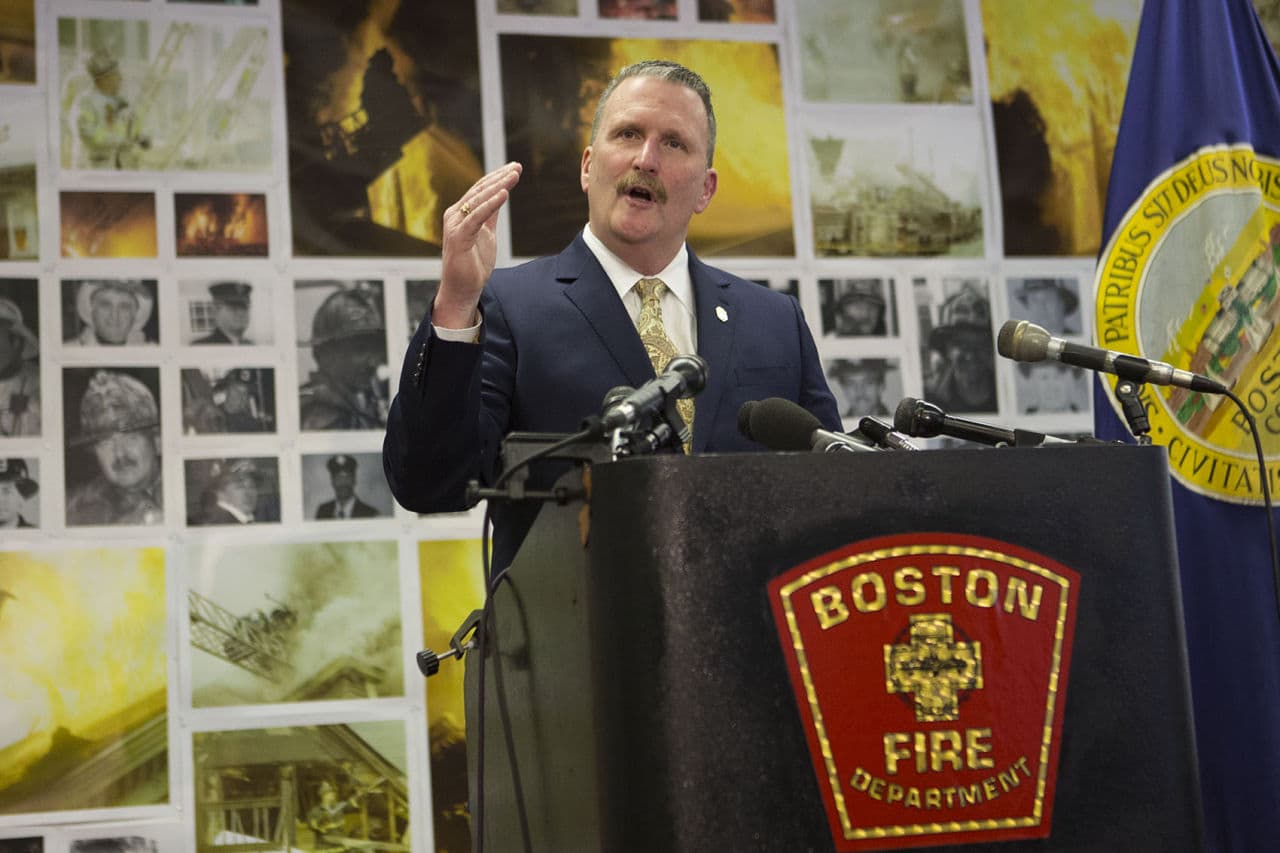 Also released Thursday was a Board of Inquiry report by the Boston Fire Department and the city of Boston.
Fire Commissioner Joseph Finn, who was incident commander that day, said on Thursday he welcomed the two reports.
"We're not hiding a thing here," he said, often fighting back tears at a news conference. "We wanted fresh eyes on the fire."
Finn said the city review recommends stronger accountability and better communications, and he said the department has made changes since the deadly fire.
The president of the firefighters union, Richard Paris, agrees with the commissioner that the training has improved.
"The training we are doing now I feel protects our firefighters better out in the field," he said. "We're doing much more training than we did before."
Finn added Thursday that his firefighters performed heroically that day.
"I cant say enough about the courage that was shown that day, especially when their brothers were trapped," he said. "It got to the point where I was actually pulling people off, 'No one is going back in.' "
The families of both Kennedy and Walsh said in statements they hoped the reports and the recommendations would prevent future tragedies.
With reporting from the WBUR Newsroom and The Associated Press
This article was originally published on March 10, 2016.