Harvard Is Dropping Its Controversial Law School Shield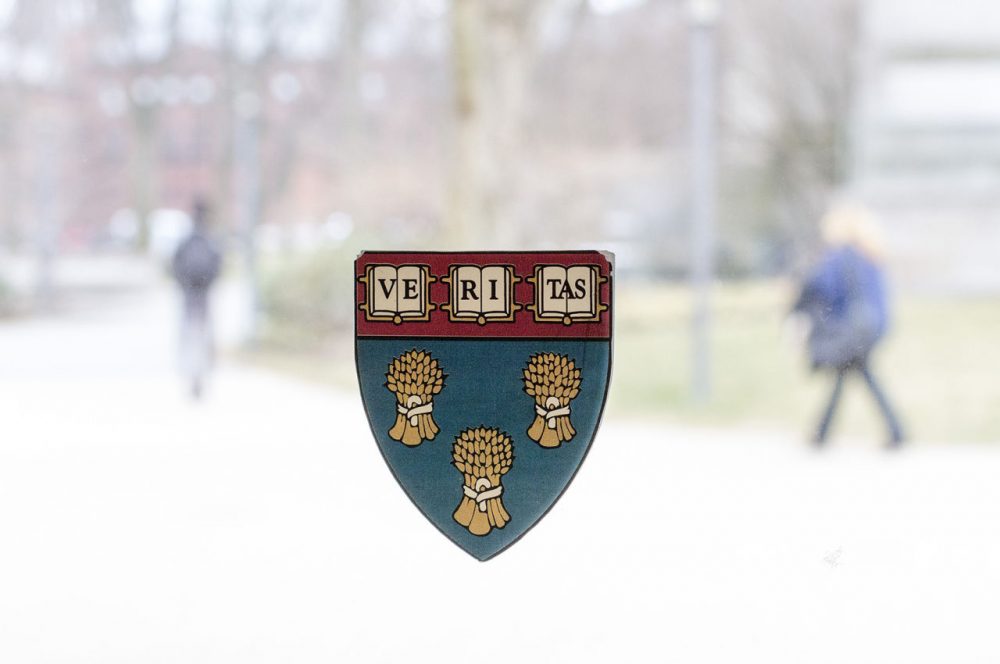 This article is more than 5 years old.
Harvard Law School is officially retiring its controversial shield.
A panel of faculty, students and alumni recommended earlier this month that the shield be dropped because of its association with an 18th century slaveholder.
The Harvard Corporation, the university's highest governing body, approved that recommendation on Monday.
In a letter to Harvard Law School Dean Martha Minow, Harvard President Drew Faust and Harvard Corporation Fellow William Lee said Minow could discontinue the use of the shield as soon as she wished.
The letter went on to say that the law school must "actively explore other steps to recognize rather than to suppress the realities of its history, mindful of our shared obligation to honor the past not by seeking to erase it, but rather by bringing it to light and learning from it."
A group of Harvard Law School students demanded the school change its shield back in December because it's modeled on the family crest of Isaac Royall, a Medford slave owner who donated land to Harvard that was later sold to pay for the first law lectures at the school.
Faust and Lee said in Tuesday's letter that the law school's 2017 bicentennial would be a good opportunity to debut a new shield that better represents the school's values.