Baker Signs Compromise Opioid Bill Into Law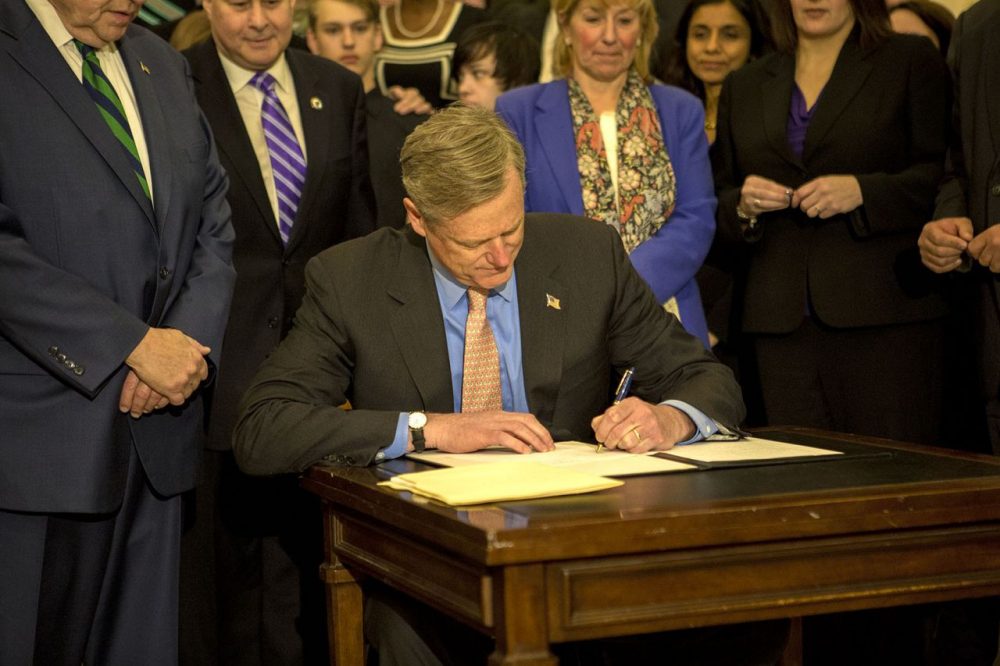 This article is more than 6 years old.
Massachusetts Gov. Charlie Baker has signed into law a compromise bill that seeks to alleviate the state's opioid crisis.
The Republican governor signed the legislation Monday morning at the State House, surrounded by a bipartisan group of lawmakers and various health and public safety officials. The Democratic-led state House and Senate both unanimously passed the measure last week.
The bill includes a seven-day limit on first-time opioid prescriptions, new efforts to evaluate patients within 24 hours after an overdose and addiction screening for middle and high school students.
"This is a very important day here in the commonwealth of [Massachusetts]. Today, I just signed the most comprehensive measure in the country to combat opioid addiction," Baker said to applause from the audience.
The governor delivered an emotional speech following the signing, choking back tears as he spoke about the stories he'd been told by those affected by the state's opioid addiction epidemic.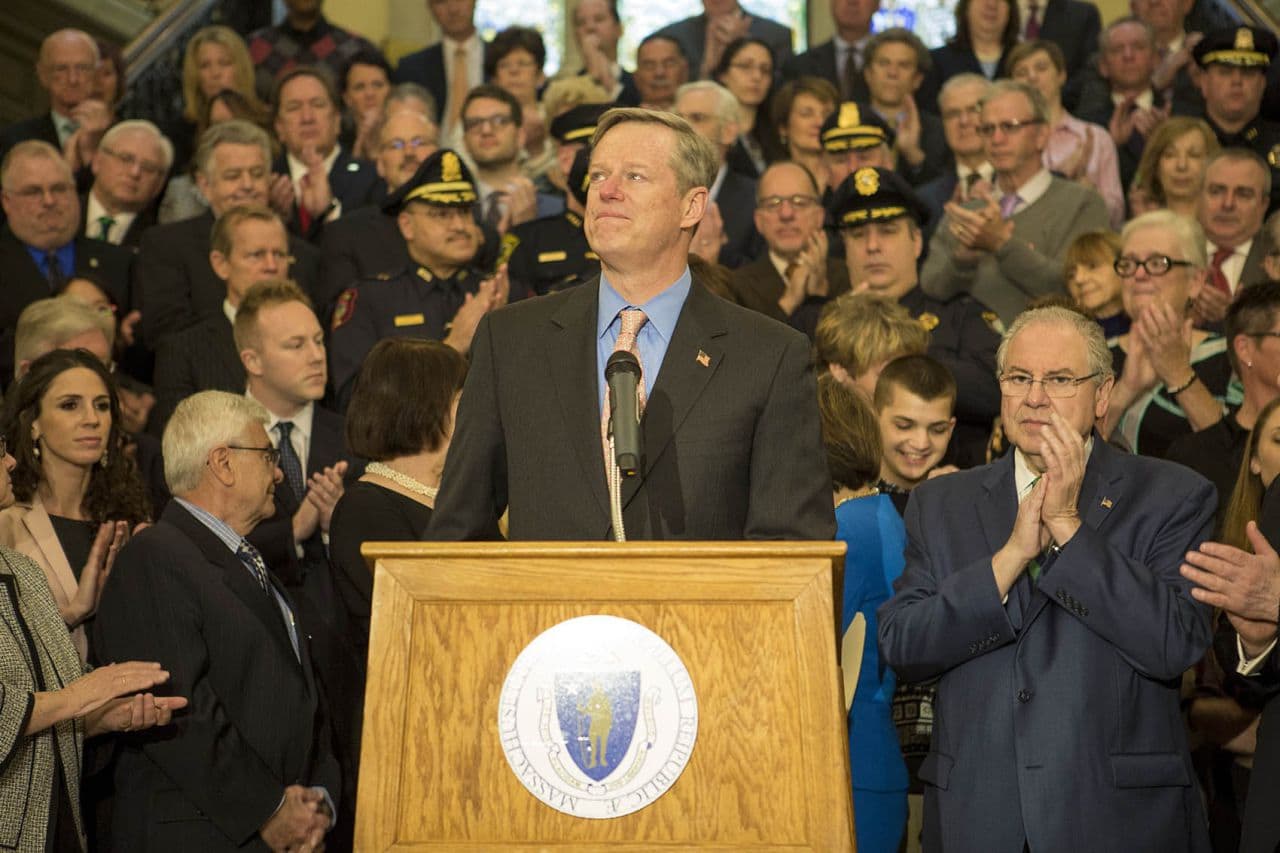 Nearly 1,200 people died of opioid-related overdoses in 2014 in Massachusetts -- or about four people a day -- state figures show.
The law's provisions are not as strict as several controversial measures originally proposed by Baker. His bill initially called for a three-day limit of first-time opioid prescriptions, as well as a provision that would allow hospitals to involuntarily hold patients struggling with drug addiction for up to 72 hours.
At the ceremony, House Speaker Robert DeLeo, a Winthrop Democrat, told those gathered: "You have my word that the House will continue this fight [against the opioid scourge]."
Added state Attorney General Maura Healey, another Democrat, on Twitter: "To the families who have lost loved ones, we know this bill will not bring them back but we hope it changes the future for others."
This article was originally published on March 14, 2016.