New Law Ends Automatic Driver's License Suspensions For Drug Crimes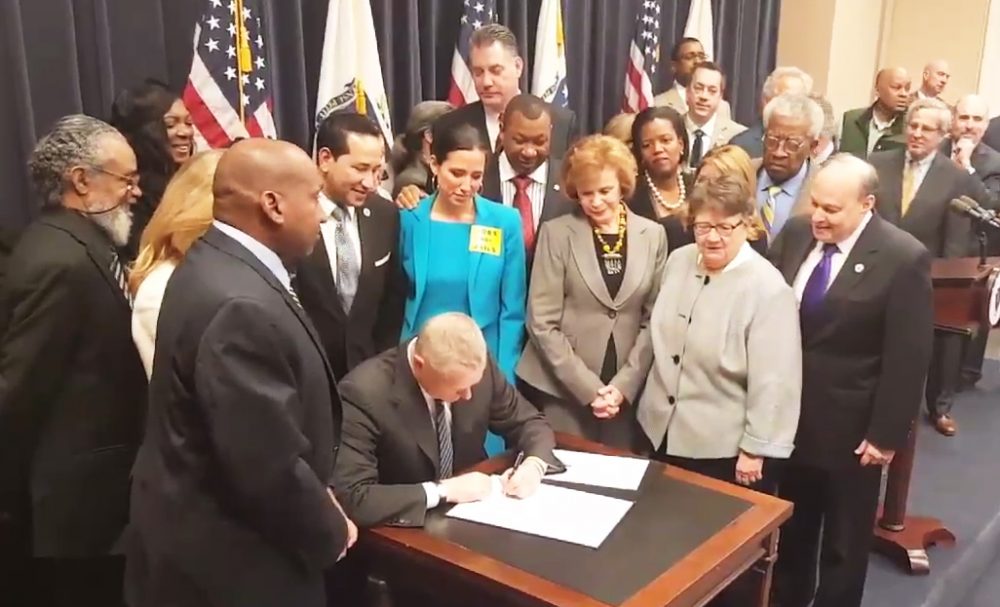 This article is more than 3 years old.
On Wednesday, Gov. Charlie Baker signed into law a bill that repeals most of a 1989 tough-on-crime measure that automatically suspends the driver's license of a person convicted of drug crimes.
The bill, which passed unanimously in both chambers, also waives a $500 reinstatement fee drug offenders had to pay to get their licenses back.


Today we can remove a barrier to successful re-entry, employment and further treatment and recovery. #cjreform pic.twitter.com/IT8fxaSKQ5
— Charlie Baker (@MassGovernor) March 30, 2016

"As the Commonwealth takes important steps to battle substance abuse and reexamine our criminal justice system, I am pleased to sign legislation providing opportunities for those convicted of drug offenses and who have served their time to re-enter society, find and keep a job and support their families," Baker, a Republican, said in a statement.

About 7,000 people had their licenses suspended in 2015 — even if the drug conviction did not involve operating a vehicle, Senate President Stan Rosenberg, a Democrat, said in the governor's office statement.

And of those people who had their licenses suspended, a senator had previously testified, about 2,500 were able to pay the reinstatement fee, while another 700 were rearrested for driving without a license.

The new law, which takes effect immediately, provides exceptions for the suspension of licenses of people convicted of serious drug trafficking crimes and for those convicted for driving under the influence of drugs.

Public safety officials, including the Massachusetts Sheriffs Association and Attorney General Maura Healey, had backed repealing the 1989 law.

With additional reporting from WBUR's Newscast Unit and State House News Service's Colin A. Young