Cambridge Goes 'BYOB,' As Plastic Bag Ban Goes Into Effect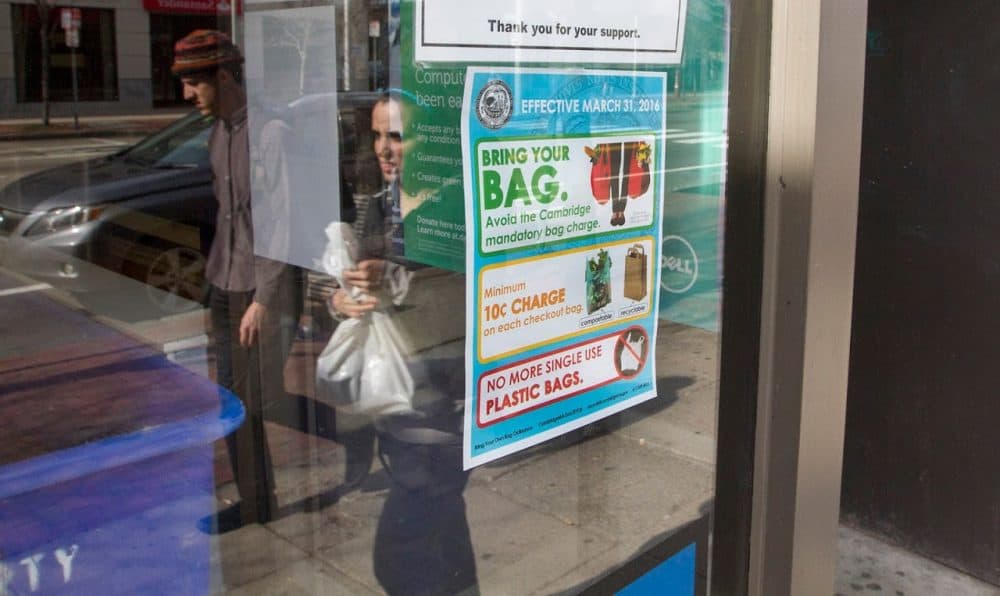 This article is more than 6 years old.
Shopping in Cambridge? Bring your tote in tow: Starting Thursday, the city's new ban on plastic shopping bags is in effect.
Under the 'Bring Your Own Bag' ordinance passed by the City Council in a nearly unanimous vote last year, Cambridge retailers are no longer allowed to give customers single-use plastic bags.
Stores may, however, offer alternatives, like paper or reusable bags. The law does require stores charge consumers at least 10 cents for such bags.
Michael Orr, the city's waste reduction program manager, said the initiative aims to push people toward making more environmentally friendly choices.
"There is a little bit of pushback. This is a big change for a lot of people," he said. "But I think we all kind of need to think and take a step back and reflect about how much waste we are producing as a society and whether that is sustainable."
Cambridge retailers could face a fine of up to $300 for violating the ban.
The city is the largest on the East Coast to ban stores from handing out plastic bags, according to Councilor Dennis Carlone. Several other Massachusetts municipalities, including Brookline, have also instituted similar measures.