Colonoscopies, Mammograms And Childbirth Are Americans' Most-Shopped Health Services
This article is more than 5 years old.
The idea of comparing prices and quality when we are in the market for health care is pretty new territory in our country of avid shoppers. But more and more employers and insurers are giving patients tools that let them put in the name of a test or procedure and see who charges what.
So what are patients shopping for? A study out Monday looked at the health care shopping habits of 332,255 members of insurer Aetna in 2011 and 2012. The top shopped service was a colonoscopy. Coming in at second and third, respectively: a mammogram and childbirth services.
Patient shoppers were typically younger, healthier women who had a high-deductible plan and had time to plan ahead. But overall, only about 3 percent of those who had access to Aetna's "Member Payment Estimator" used the tool -- even though surveys show patients want prices.
"This suggests that our efforts to engage patients with price information are still very much a work in progress," one of the study's co-authors, Anna Sinaiko, said in an interview. She's a research scientist in the Department of Health Policy at Harvard's T.H. Chan School of Public Health.
Sinaiko said patients often do not know where to find a price at the time they are making an appointment or choosing a hospital.
"This question of how to get this information to patients is the key one going forward, and continuing to fill this gap is the important work that lies ahead," Sinaiko said.
Most health care comparison tools offer limited quality information because few reputable organizations have determined how to measure quality and collect the numbers.
We have some quality data that we've previously collected and published on colonoscopies, mammograms and childbirth. At the very least, we hope this will help you ask more informed questions if you are trying to figure out where to find the best value for your health care dollar.
The study appears in the April issue of the journal Health Affairs.
Our Past Quality Measures Reporting: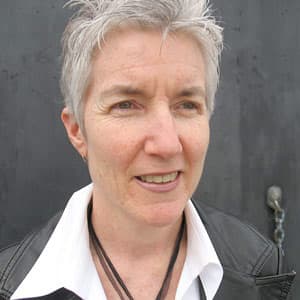 Martha Bebinger Reporter
Martha Bebinger covers health care and other general assignments for WBUR.