Tribe Breaks Ground On Massachusetts' Latest Casino Project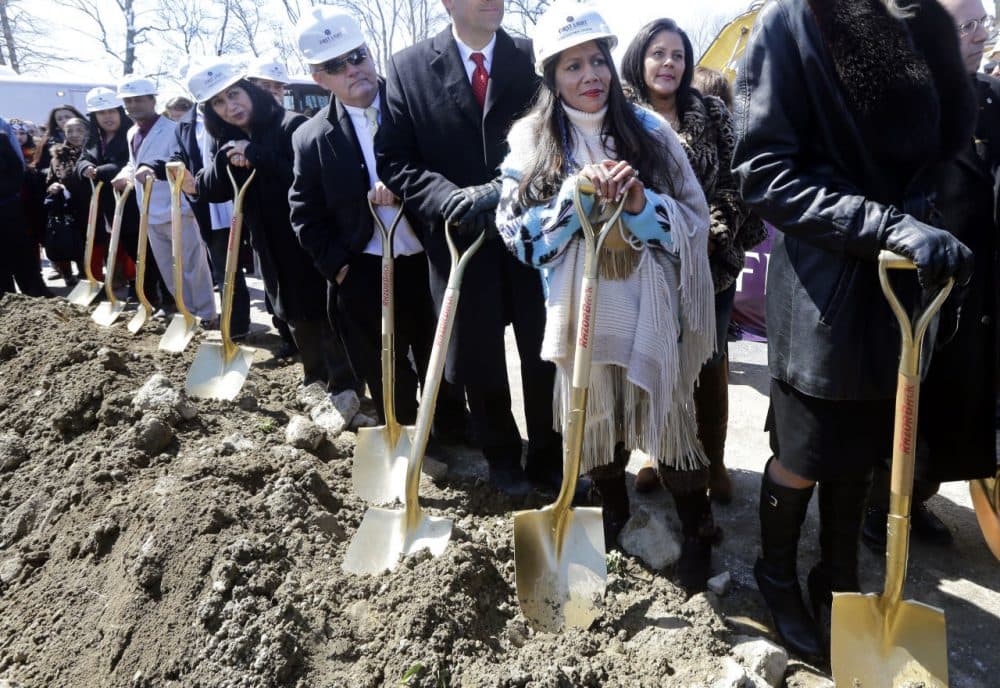 This article is more than 6 years old.
With the swing of an excavator claw crashing down on a vacant industrial building, the Mashpee Wampanoag tribe officially jumped into New England's casino race Tuesday, breaking ground on what it hopes will become Massachusetts' first Las Vegas-style resort.
The federally recognized, Cape Cod tribe has set out an ambitious timetable: The projected $1 billion First Light casino, hotel and entertainment complex will be partly open by next summer.
"On this land, we're building a modern Indian nation," said Tribal Council Chairman Cedric Cromwell as he led hundreds in a lengthy, boisterous ceremony punctuated by Native American songs, chants and prayers. "This is so much more than a casino. This is self-determination. We're paving the way for our economic future."

The resort is being built on a tribe-owned industrial park in the southeastern Massachusetts city of Taunton. The land is part of an over 300-acre federal reservation recently designated for the Mashpee Wampanoag, who trace their ancestry to the Native Americans that encountered the Pilgrims about 400 years ago.
Opponents of the project were quick to throw cold water on Tuesday's festivities.
"It is a high-risk bluff being taken by the tribe, but it does nothing to change the dynamics of the suit," said Adam Bond, a Massachusetts lawyer representing Taunton residents challenging the decision to grant the tribe reservation land and, by extension, its right to open the casino.
MGM and Wynn are also racing to open resort casinos in Massachusetts but have faced delays and aren't slated to open their facilities until late 2018, at the earliest.
Taunton Mayor Thomas Hoye on Tuesday called the tribe's project, which is being financed by the Genting Group, a major Malaysia-based casino developer, as a "game changer" in the casino race.
"We've heard a lot about [other projects], but guess who'll be first to market?" he said.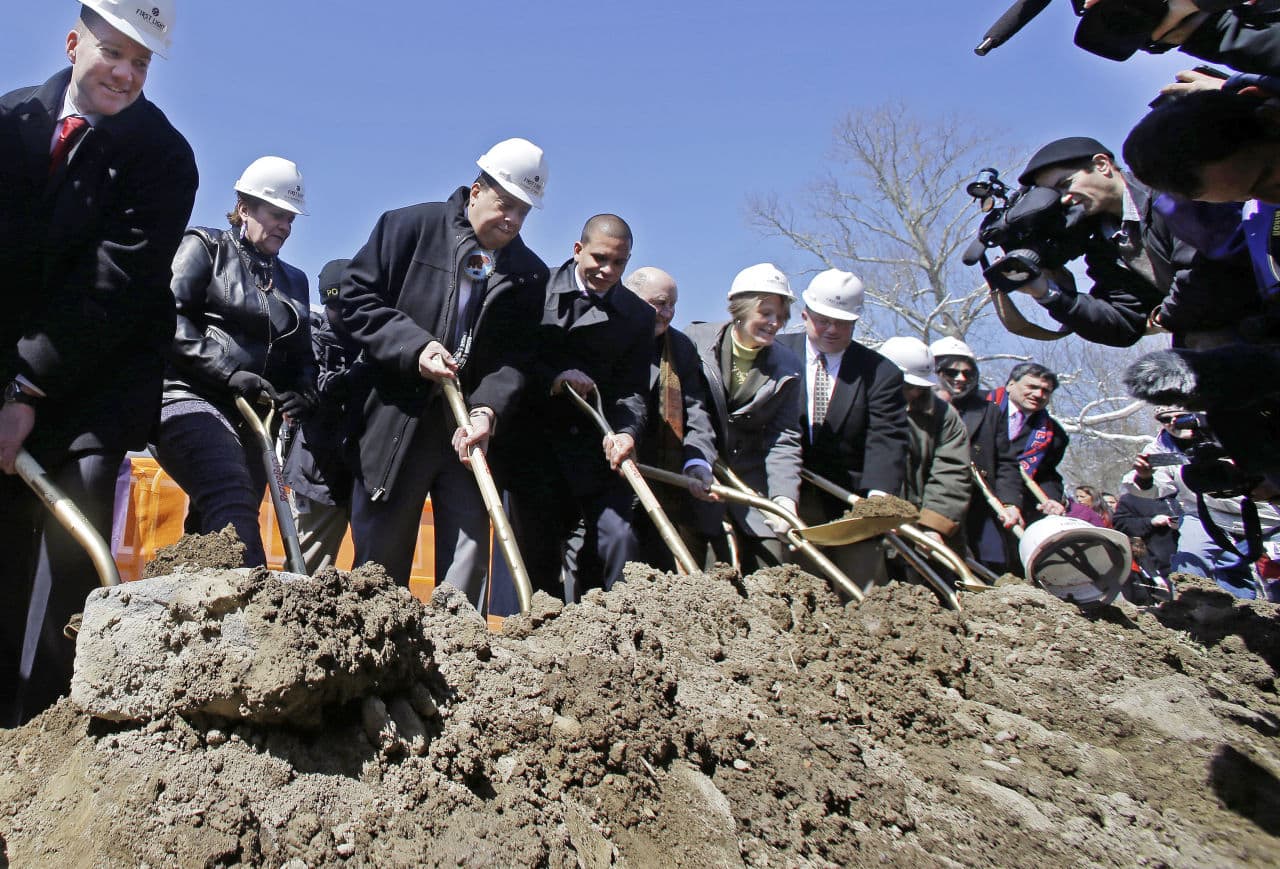 First Light jumps into an increasingly crowded gambling picture in the region between Boston and Providence, Rhode Island.
Plainridge Park, a more modest slots parlor and harness racing track, opened last year in Plainville, Massachusetts, some 25 miles from Taunton.
Over the state line in Lincoln, Rhode Island, the Twin River Casino has evolved from a greyhound track to a slots parlor and now a full-scale casino.
Rhode Island voters in November will also decide on the company's plan to open another full-scale casino in Tiverton, near the Massachusetts state line.
And Neil Bluhm, a prominent casino builder from Chicago that's helping finance the lawsuit against the tribe, is proposing a $677 million resort in Brockton, Massachusetts, roughly 16 miles from the tribe's Taunton casino site.
Bluhm has suggested the two major resorts, along with other gambling options in the region, can coexist.
But the tribe has warned Massachusetts regulators that there are negative financial consequences to allowing Bluhm's plan to move forward.
A 2013 revenue-sharing deal obligates the tribe pay 17 percent of its annual gambling profits to the state, but only if no other casino is allowed to operate in the region.
The state Gaming Commission will decide whether to grant Bluhm a gambling license later this month.
Richard McGowan, a business professor and gambling expert at Boston College, isn't convinced either project is feasible.
"Both plans are unrealistic," he said. "Once the Wynn casino is built near Boston, then the Boston casinogoers will no longer have to travel. That is the casino which will reap the profits of Massachusetts casino gambling."