Forecast: Sunny, Pleasantly Warm Day In Store For Patriots' Day, Boston Marathon
This article is more than 5 years old.
A sunny and pleasant day is in store for Patriot's Day and the running of the Boston Marathon.
Skies will be clear and temperatures will quickly warm into the 60s. The warmest part of the day along the marathon route will be from about noon to 3 p.m between Ashland and Newton, where temperatures will approach 70 degrees.
If you are watching the marathon, attending the Red Sox game or just enjoying the fine weather, remember to put on ample sunscreen.
There will be a sea breeze developing along the coast, so runners can expect a head wind in the final mile or two if they finish after noon or 1 p.m.
Sea breezes take a few hours to develop in the morning or early afternoon after the land has heated sufficiently. When the land warms, the air rises and then the cooler ocean air comes in to replace it.
Today, an east wind will likely knock temperatures back at Logan Airport into the lower 50s by 4 p.m.
On Monday night and Tuesday, a frontal system will bring a period of showers and much cooler temperatures region wide.  Highs on Tuesday will remain in the 50s and with a few showers and clouds to start the day it will look rather dreary.
The middle of the week features more sunshine and pleasant temperatures. Highs will rebound quite a bit and we will see some 70 degree readings Thursday and Friday.
There may be a few more showers to close out the work week, but I don't see any prolonged rainfall or cold weather.
Spring is in full force!
You can follow David's weather updates on Twitter at @growingwisdom.
---
Today: Mainly sunny and warm inland, cooler at the coast. Highs 50-55 near the water, 65-70 inland.
Tonight: Cloudy along with showers late. Lows in the 40s.
Tuesday: Cloudy with showers early, then some breaks late. Highs 51-56.
Wednesday: Mostly sunny, but breezy. Highs 55-60.
Thursday: Mainly sunny and warm. Highs 65-73, sea breezes.
Weather Warm with clouds and a few showers. Highs in the low to mid 70s.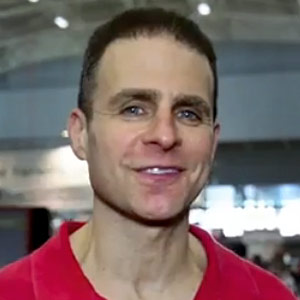 David Epstein Meteorologist
David Epstein is WBUR's meteorologist.