Prince — The Rock Star Who Was Every Inch A King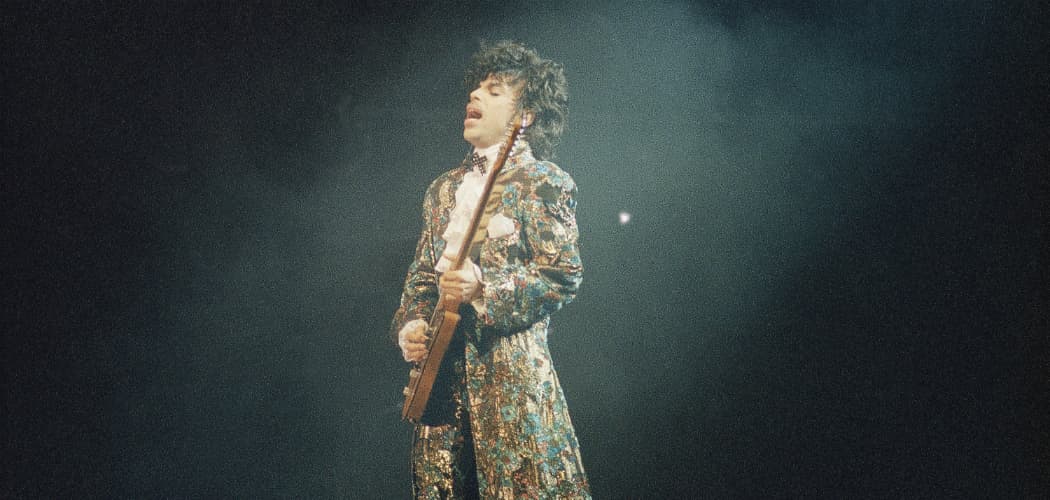 This article is more than 5 years old.
At 57, Prince's Purple Reign is shockingly over.
He was a generation down from David Bowie, but Prince's sudden death will likely hit people in Bowie-esque proportion. Prince loved Bowie, singing "Heroes" at his concert in Atlanta on April 14.
He was, perhaps, past his peak as a recording artist, but not as a performer. And his body of work in the '80s and '90s was nothing short of astonishing.
As to his health, there were concerns, but he seemingly quelled those. Though his private plane recently had to make an emergency landing due to what was said to be complications with a case of the flu, the noise over that just seemed to be overblown, internet-fueled hysteria. He was released from the hospital after three hours and it was assumed he'd be on the road again soon. He had a party in his hometown compound Paisley Park in Minneapolis Saturday night and reportedly said, "Wait a few days before you waste any prayers."
(Late Thursday night, however TMZ was reporting he was rushed to a Moline, Illinois, hospital where "doctors gave him a 'save shot' ... typically administered to counteract the effects of an opiate." TMZ's unnamed, but multiple sources said doctors "advised Prince to stay in the hospital for 24 hours. His people demanded a private room, and when they were told that wasn't possible ... Prince and company decided to bail. The singer was released three hours after arriving and flew home. We're told when Prince left he 'was not doing well.'")
I first saw Prince play in Boston in 1981, at the club called the Metro, where House of Blues now stands. He was one of Warner Bros. rising stars, but this was before the superstardom that would come with "Purple Rain" (both the movie and the record) and "1999," when he was just building his reputation: a genre-slashing, funk-soul-rock guitar hero, singer-songwriter. He'd released his second album "Dirty Mind."
He took the stage in a black leather trench coat and a black leather jockstrap. Prince was all of 20 and he was a diminutive dynamo (5-foot-2), a modern day Little Richard/James Brown/Jimi Hendrix/Sly Stone/Funkadelic wrapped into one package. An androgynous guy in heels and a high hairdo who could dance like Mick Jagger, play blistering guitar and dip into sweet falsetto vocals.
Spirituality would later become one of Prince's calling cards, but salaciousness was always part of it. Long before the rappers took sexuality into the XXX zone, Prince was there with songs like "Head" (oral sex) and "Sister" (incest) and "Darling Nikki" (female masturbation).
Trivia note: Tipper Gore's daughter brought Prince's mainstream breakthrough album "Purple Rain" home in 1984. Tipper heard "Darling Nikki" and was aghast, and it was the catalyst for her to form the Parents Music Resource Council and thus beginning a fierce debate about rock lyrics, censorship and record labeling.
A later Prince song was called "D.M.S.R.," or Dance, Music, Sex, Romance — the four letters fairly summing up Prince's thematic thrust. In the title song of his "1999" double album, he sang: "Everybody's got a bomb / We could all die any day / But before I'll let that happen / I'll dance my life away."
At his show in Madison Square Garden in 1988, after playing "Head," Prince led a cheer for Jesus and said, "God is alive. He lives inside you; he loves inside you; he just wants to come out and play." That was the other side to the carnal coin, spirituality.
Prince packed everything into that show — one medley consisted of "Little Red Corvette"/ "Controversy"/ "U Got the Look"/ "Superfunkicalifragisexy"/ "Controversy." The medleys sometimes gave short shrift to the hits, so it was particularly compelling when Prince let songs develop properly, such as the rhythmically-entrancing, Velvet Underground-like "The Cross" — which gradually ascended to a shattering climax — or the stinging blues guitar riffs Prince peeled off on "If I Had a Harem."
"When You Were Mine," the hit Prince wrote for Cyndi Lauper, had a lilting melodic appeal. He closed the show with "Purple Rain" — elegiac and regal as always — and "1999," the party-till-the-bomb-drops funk-rocker. Then he encouraged the crowd, urging: "New York, cross the line, cross the line. God will take care of you."
When I wrote about that tour — dubbed the "Lovesexy Tour '88" after his current album — I said it might well be called Brother Prince's Traveling Salvation Show and R-Rated Revue. A Prince show was a constant swirl, a dizzying mix of hard funk and giddy pop, of theatrical precision and drop-to-the-knees passion, of familiar hits, obscure B-sides and unreleased material, of blues and jazz. What you got was Prince: singer, songwriter, guitarist, pianist, arranger, re-arranger, sex symbol, activist (anti-war and anti-heroin at times) and, of course, child of God.
I saw Prince play maybe a dozen times, and met him just once, upstairs after one of his Boston shows in a private booth at what was then the Roxy club, now Royale. He had his shades on and was with a few people in his entourage. Off-stage he was notoriously shy — "Saturday Night Live" did a variety of skits featuring a shy Prince — and he brought out the shy in people he met. All I could manage was a cautious approach, a mumbled "Hi, love your music" and a weak handshake. He was courteous, but this wasn't going to go further and that was fine. Even on the rare occasions he granted interviews, he stipulated there be not only no recording, but no note-taking. (He did do some TV interviews in the 2000s.)
"I worked every Prince record from his second album 'Prince' and its first single 'I Wanna Be Your Lover' until 1997," said former Warner Bros. promotion man, George Skaubitis. "That took some work. No one heard of Prince before, but we brought it home."
He was cordial, very soft-spoken, polite, reticent to the point of being shy.

George Skaubitis
Prince became one of the few black artists who broke through on essentially what was white rock radio. He also scored in multiple formats, from Top 40 to alternative. He was the ultimate crossover artist.
"I met him a couple of times," Skaubitis said. "One time backstage at Metro, we sat for 15 minutes, but I wouldn't call it a free-flowing conversation. He was cordial, very soft-spoken, polite, reticent to the point of being shy."
Prince was prolific (39 studio albums, four live albums) and eclectic and unarguably one of the best live performers and multi-instrumentalists in rock history. Even when people stopped anticipating his latest studio effort — he threw so much at us and a lot of the 21st century music didn't stick as it once did — Prince concerts were still an event. As were the after-party concerts.
At that Madison Square Garden show, I got invited to the after-party at Roseland Ballroom. Prince showed up at 2 a.m. for another hour-and-a-half set. This one was looser, more stripped-down, less showy. It was as if Prince were out to prove he can do the exotic, large-scale shows and still get down in the wee hours sans props. And prove it he did, whipping through The Temptations' "Just My Imagination," James Brown's "Cold Sweat" and Aretha Franklin's "Chain of Fools." I danced until the wee hours of the morning.
Prince was as much an athlete as he was a musician and auteur. He had this consummate James Brown aura about him, and did from the get-go. Charisma, musical chops, sex appeal, sweat.
Prince was as much an athlete as he was a musician and auteur. He had this consummate James Brown aura about him, and did from the get-go. Charisma, musical chops, sex appeal, sweat.
Prince loved the after-party shows, the last-minute club shows. In 1986, he surprised Boston with a return to Metro where the tickets sold out in 20 minutes, one couple paying $1,500 for a pair outside the club.
In 1988, Prince played a special gig at the same club, then known as Citi, after a Worcester Centrum show. It was a benefit set up in the name of Frederick Cameron Weber, a Berklee College of Music freshman saxophonist-pianist who was struck by a car and killed while waiting in line to purchase tickets for the Centrum concerts.
The show ran for more than two hours, with Prince declaring from the stage, "So what if the police come and get to us!" It was a stripped-down, almost casual, funk-pop excursion — hotter near the early-morning end, with Duke Ellington's "Take the 'A' Train" and "Things Ain't What They Used To Be," and a James Brown/"Wizard of Oz" jam — than it was during the slow-groovin' beginning. It was not a "hits" show; Prince and his band stuck pretty much to covers, grooves, blues and obscurities. (Somewhere along the line, this great bit made its way into the mix: "Rock me baby/Rock me all night long/Can you bend me over backwards baby?/ Like my back ain't got no bones.")
"There's never been a Boston public rock concert at this hour," Citi owner Patrick Lyons told me. Much of Prince's set took a gradual climb toward the inevitable. All proceeds (more than $30,000) went to a scholarship trust fund at Berklee College of Music, set up in the name of Weber.
He was an enigma. And as much as Prince loved pushing boundaries, he also loved classic soul and R&B sounds.
There was the period when Prince declared himself a slave of Warner Bros. — had SLAVE painted on his cheek — and declared he would no longer use his name but a perplexing symbol, forcing those of us in the media without access to the symbol, to refer to him as The Artist Formerly Known as Prince or TAFKAP.
There were multiple Grammys, a Rock and Roll Hall of Fame induction, a Super Bowl performance. He shuffled bands frequently, sometimes coming out as a solo artist, other times as part of The Revolution or The New Power Generation.
Prediction: Just as Prince drew some Jimi Hendrix comparisons in his formative years, there will be another one now. Hendrix (or his estate) released many more posthumous Hendrix albums than Hendrix released during his lifetime. Prince no doubt has lots and lots of material in the vaults.
I talked with his dancer and singer Cat Glover in 1988. He picked her out of a Los Angeles club and made her his virtual costar for the "Sign O' the Times" tour and movie, and the "Lovesexy" tour. On stage, Prince and Cat were a most synchronous and sexual duo. They acted out romantic trysts and conflicts; they bounced off one another; they bounded after one another across the stage.
"Sometimes, we can just look at each other and tell what we're going to do," she said. "He can make a move, and I'll just react on. I don't think there's a better team out there today."
Prince doesn't have to do interviews. If you listen to his music, his music speaks for himself. Anything you'd like to know, you can find out through his music.

Cat Glover
Variously, she described him as "a perfect 10... like a Mozart to me... and a perfectionist. He's not the type of person that will let you slide by with anything. He can hear every little note. If you're playing something wrong, he can hear it. He'll tell you: 'I think you better just listen to what you played.' He's not mean or anything. He's a very nice guy, really funny and a lot of fun. He's very passionate, very giving. He has a tendency, if he doesn't like someone, he'll let you know it. He doesn't bite his tongue. He has a lot of discipline."
He didn't do interviews, Cat said, because "Prince doesn't have to do interviews. If you listen to his music, his music speaks for himself. Anything you'd like to know, you can find out through his music. That's enough for him. I've been listening to his music for a long time, and it let me know the part of him I wanted to know, and that's basically all I want to know."
And that, really, is all a performer owes us. Sure, we like to see the veil lifted, find out what makes someone tick, but Prince enticed us, confused us, dazzled us and made us dance like it was 1999, back when 1999 was just some date off in the future and we were all awaiting the fun a new millennium was going to bring.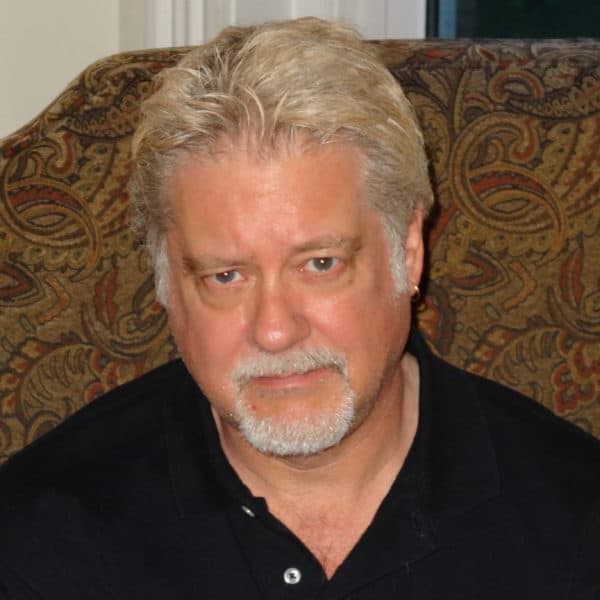 Jim Sullivan Music Writer
Jim Sullivan writes about rock 'n' roll and other music for WBUR.