From Aging Athletes To Zombies: 10 Must-See Short Films At IFFBoston This Year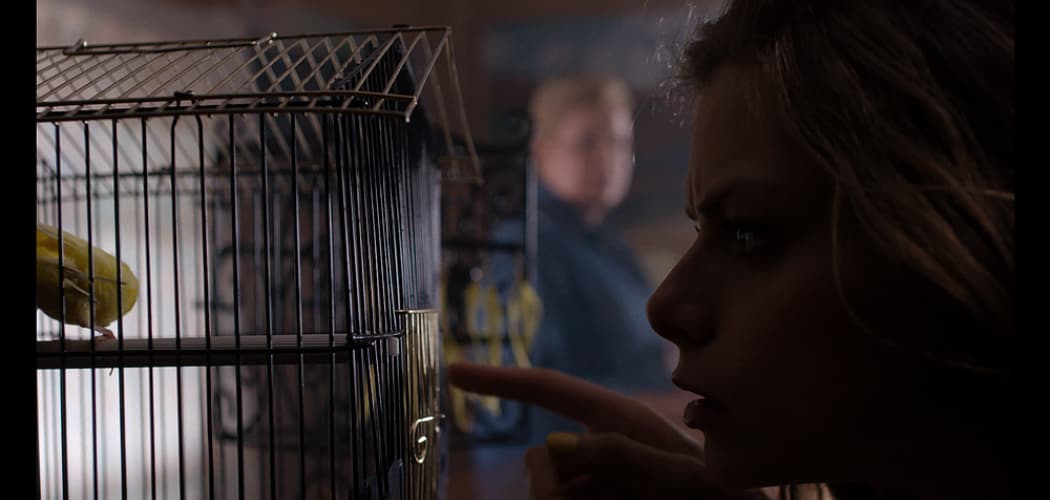 This article is more than 5 years old.
Sprinting while old. Surviving an apocalypse. Eating dirt. Immigrating to Boston. Zombie kids.
If the seven short film programs at this year's Independent Film Festival Boston (IFFBoston) are the canaries in the coal mines of feature films to come — there was also a preponderance of mining imagery this year — then genre films mark the most innovative territory on the North American festival circuit.
IFFBoston runs from Wednesday, April 27 through Wednesday, May 4 at the Somerville Theatre, where all of the shorts programs screen. Films and events also take place at the Brattle Theatre, Coolidge Corner Theatre and UMass Boston.
As in years past, I've seen the entire shorts line-up (three documentary blocks and four fiction blocks for a total of 45 short films, each ranging in length from three to 37 minutes) and have chosen 10 that stood out as original, artful, provocative or touching, and sometimes all of the above. As for program rankings, Shorts Narrative F is the overall strongest and my pick for fiction. For nonfiction, the theme of artists and their process runs strong in Shorts Documentary B while the characters in Shorts Documentary C will stick with you long after this festival. My 10 individual film picks are listed in alphabetical order below.
1. "Aster and Sidney"
In "Aster and Sidney," two young women (Charlotte Rea and Adjovi Koene) team up to endure a modern-day apocalypse. With minimal dialogue or musical score, they rifle through an abandoned farmhouse looking for supplies. One stuffs a pregnancy test in her knapsack without the other seeing. Tension builds as the pair encounter a stranger trekking through the same woods. Though it has no zombies, "Aster and Sidney" achieves a naturalistic atmosphere similar to the early episodes of "The Walking Dead" when the characters' vulnerabilities were more commonplace and relatable, and much more terrifying.
2. "Canary"
"Canary" has just the right touch of strange thanks to a remarkable chemistry between a delusional innkeeper, Midge (Catherine Curtin), and a young man (Patrick Murney) who waltzes into her shop to collect his demanding girlfriend. "Canary" is one of several IFFBoston shorts that live in time-warped universes with old-timey cars and dangerous men. For some reason, everything Midge sells costs 75 cents and for some reason the young man is unphased, as taken as he is with Midge's paintings. When she comes upon him locked in his car in the woods, the next move is anyone's guess — rare for most movies that call themselves "thriller" or "horror."
3. "Clean"
Told with almost no dialogue and edited with a mounting frenzy — a middle school boy washes and rewashes his face; knots, unties, then reknots his uniform tie; then boards the germ-laden subway. "Clean" is a succinct and memorable take on what it's like to have obsessive-compulsive disorder (OCD). The director, Gabriel Wilson, lived through adolescence with OCD in the suburbs, and after moving to New York, he began to look at his urban home "as an obstacle course for someone afraid of germs." He imbues that awareness throughout the film, especially in choosing the right young actor (Marquise Neal) to convey the weight of the disorder as well as what it takes to lift it.
4. "Going the Distance"
Imagine running the 100-meter dash in front of a roaring crowd of 50,000 people. Now imagine doing so at age 98. "Going the Distance" introduces Champ Goldy who does just that alongside Betty Leander, 86, and Ed Cox, 87. All three compete in the annual Penn Relays, a massive track and field meet with events for those ages 75 and up. Racing against the universal ticking clock, these runners take all in this upbeat, uplifting and smartly structured "sprint" of a documentary by local filmmaker Jessie Beers-Altman.
5. "Eat White Dirt"
Who knew that eating dirt from the Georgia hills or the practice of geophagy (as a level-headed Cornell nutritionist explains) was a thing? This viewer remained deeply skeptical of "Eat White Dirt," hands itching to hit stop and fact check, until about minute 12 when a young Bill Clinton appears in photograph with a bag of chalky kaolin chunks. Even though this film is full of talking heads (some of whom love the stuff) and retreads a few main concepts, it's a fascinating and entirely original story that needed to be documented to be believed. In fact, "Eat White Dirt" may be the most memorable film of this year's IFFBoston.
6. "Jahar"
Amidst the heat around whether or not it's too soon for Hollywood's "Patriots Day" to recreate events surrounding the Boston Marathon bombings, "Jahar" arrives first on the scene. Directed and co-written by two of Dzhokhar Tsarnaev's classmates at Cambridge Rindge and Latin School (Henry Hayes and Zolan Kanno-Youngs, respectively), "Jahar" asks a lot of its small ensemble cast and they mostly pull it off. This textured, dimly-lit drama sketches a schoolyard scenario two years before the bombings in which Dzhokhar is a smiling kid who put up with a lewd nickname and the wrong name — Jahar — printed on his wrestling jersey because no one could get his actual name right. It's a short that merits development into a feature-length film because even at 12 minutes, "Jahar" reminds audiences both of the marathon tragedy and that the Tsarnaevs were once boys, innocent until guilty. (There will be a special premiere Saturday, April 30, at the Brattle Theatre with a Q&A following the screening moderated by WBUR's Bob Oakes.)
7. "My Brother is a Zombie"
Zombies act as stand-ins for all kinds of oddities in culture — why not a childhood disability? That's the goofy and rather sweet idea behind "My Brother is a Zombie." Told from the point of view of a spirited fifth grader who has to constantly look out for her zombie younger brother, this film is an allegory about being different and separated from the other kids. The sister, too, is different from most on-screen girls her age. She wears a baseball hat backward, plays basketball and horses around with the boys. The film leans on concept over plot, but it holds together as a whole. The director, Russell Yaffe, is a Newton native who also handled editing and music.
8. "Ori & Addison"
The set-up for "Ori & Addison" — one guy helping the other paint his garage — could've come off as banal, but instead plays like a scene from a well-oiled sitcom or thriving web series. It's neither yet, but should be. Actually, it's an adaptation of a one-act play written by James C. Ferguson in which long-time buddies spar about jobs, parenthood and "Star Wars." On film, their rhythmic banter is both funny and touching. If the next episode was ready in 11 seconds, I'd keep watching.
9. "Pickle"
Instead of tossing Pickle the fish into the trash, Tom Nicholson outfits it with a sponge to keep it upright and alive in its fishbowl. He also builds a wheelchair for a paraplegic possum. Nicholson is one half of "Pickle's" warm-hearted couple that lives on a farm inside a house where every surface is white, suggesting there's more to this story, and there is. Worn out from feature-length projects, director Amy Nicholson made this short on a whim by turning the camera on her dad. She doesn't reveal the relationship in the film, but in reading her director's statement, it helps explain how nearly every frame overflows with affection.
10. "Tilly"
Robert Kotecki's "Tilly" has all the elements of a good horror film — sharp implements, a leering life-sized doll and childhood innocence betrayed. The movie starts with a father reassuring his daughter that she can go to sleep and everything will be okay. He confesses that he hasn't given Mom the life he promised, but that she's a good woman and has put up with it anyway, and on he chatters, until ... "Tilly" brings the notion of horror as a long-form film genre into perspective. Why drag out the inevitable for 90-plus minutes when you can get what you need in nine minutes flat? It's short-format filmmaking in a nutshell: One way to see the world in 10 minutes or less.
For tickets and showtimes, visit IFFBoston's shorts webpage.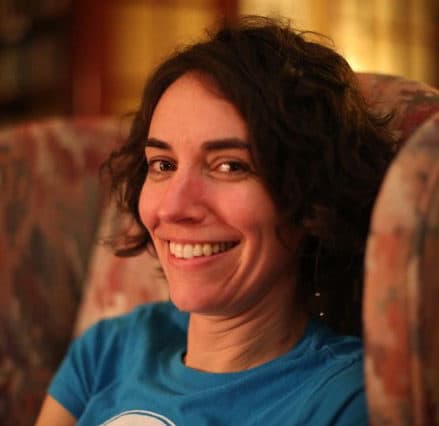 Erin Trahan Film Writer
Erin Trahan writes about film for WBUR.