Helen Keller Jokes? Ryan Landry And The Gold Dust Orphans Unleash 'Legally Blind'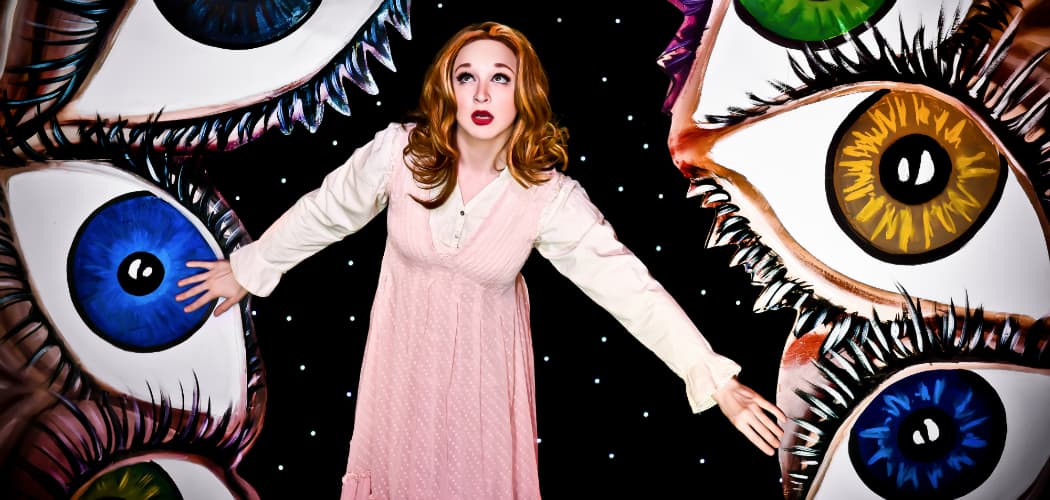 This article is more than 5 years old.
Helen Keller jokes were popular when I was in elementary school. The only one I remember asked, "How did Helen Keller burn her fingers?" The we-thought-clever riposte: "Trying to read a waffle iron." You get the idea — that was deep in the cruel night that preceded the dawn of political correctness.
How, then, do Ryan Landry and his Gold Dust Orphans, in the full light of a more sensitive day, manage a musical that makes fun of the handicapped girl gone wild of "The Miracle Worker," while also beating several other dead stereotypes, without seeming anything other than goodhearted? Like so many Orphans shows that have sprung from an outrageous seed of questionable taste, "Legally Blind: The Helen Keller Musical" (at Machine Nightclub through May 22) has — in addition to comic audacity and enough sequins to, well, blind you — sufficient sweetness that the P.C. police will likely forego an arrest.
Alas, the show suffers a fault that has kept some previous Orphans outings from taking off into the showbiz ether where the best Landry-authored lampoons float: too literal parody. But what's being adhered to isn't "The Miracle Worker," which is mostly dispensed with in video designer Garrett Herzig's droll opening credits. Pretty quickly after that, Annie Sullivan (a formidable Landry in 19th-century shirtwaists) and her deaf, blind charge (Jessica Barstis in dark glasses) morph into Mama Rose and Louise from "Gypsy," with Sullivan launching a ruthless campaign to turn Helen into "the world's one and only blind stripper" (without the dainty disrober understanding what she's doing). Of course that is only after the defection of favored child Baby Solange – which presumably leaves Helen to become the Beyoncé of Depression-era burlesque.
But if "Legally Blind" hews close to "Gypsy"'s trajectory, it borrows liberally from other musicals, onto whose melodies Landry, as usual, cleverly glues more germane lyrics. The LOL instance comes when Tung Fook, the blind son of a Chinese dragon-lady restaurateur who has been reluctantly drawn into Sullivan's fierce orbit, courts Helen by teaching her Tadoma, a form of "tactile lip-reading" in which the blind, deaf person interprets the vibrations of a speaker's face. Helen proves a quick study, and soon the lovebirds are dueting on "Suddenly Seymour" from "Little Shop of Horrors" — in which the phonemes of the song title acquire a whole new and triumphant meaning.
There are other inspired numbers, including a take on "Happy Talk" from "South Pacific" in which Tung Fook and his fuming mom celebrate the art of signing into a blind, deaf person's hand, and Helen's breakout number, "Legally Blind," sung to the tune of "Being Alive" from "Company." Unfortunately, the latter serves to underline the fact that the marvelous Barstis has spent most of the show's first half off to one side, mute and disoriented, trying to feel up a column. It's not just a thrill, but also a relief, when she and super-baritone Tim Lawton, a big and ingenuous Tung Fook, get to strut their tonsils.
Lawton is also at the helm of his first Orphans show, which has shining, but also belabored moments. Some bits seem recycled, among them Qya Marie's spot-on impression (as Baby Solange) of Whitney Houston. Excellent as it is, Marie's overwrought, over-the-top Houston was experienced just months ago in "A Little Orphan Tranny Christmas." And whereas the show's ribbing of the handicapped doesn't seem much of a handicap, Sarah Jones' portrayal of the Chinese dragon lady (this one armed with a scarily priapic gay dragon), though held to an amiable simmer, is not only arguably offensive, but also a bit old-hat.
For showtimes and tickets, visit Brown Paper Tickets' website.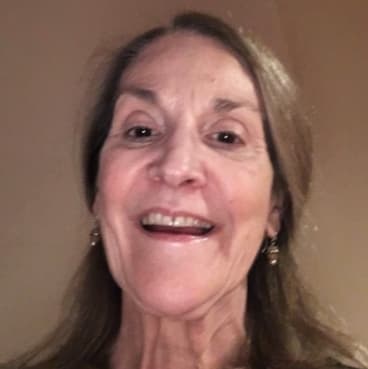 Carolyn Clay Theater Critic
Carolyn Clay, a theater critic for WBUR, was for many years theater editor and chief drama critic for the Boston Phoenix.