A Small Town Responds To Fracking In Jennifer Haigh's 'Heat & Light'
Jennifer Haigh's latest novel, "Heat & Light" — five years in the making — revolves around the controversial practice of fracking, and how it plays out in a ravaged Pennsylvania town, Bakerton.
But Haigh, talking over coffee recently in Brookline's Coolidge Corner, demurs, "It really isn't a book about fracking. It looks that way on its face. As a writer, I have always been drawn to moments of change, so to me a novel is about the moment after which nothing will ever be the same. [Fracking] transforms the life of this community — not just the look of the town, but the circumstances of people's lives. It's a story about the characters and how their personal lives are affected by that."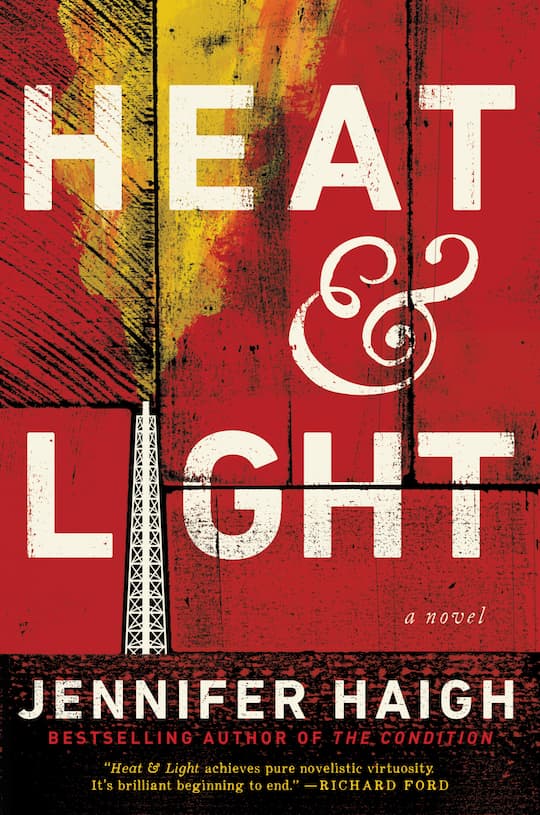 A literary novelist and a winner of the PEN/Hemingway Award, Haigh teaches writing at Boston University "once in a while. It's something I do when I've finished a novel or I'm in-between books."
Haigh has deftly been weaving story, character and issue since 2003 with her debut novel, "Mrs. Kimble." In 2008's "The Condition," she depicts a New England family in disarray, keyed to a daughter's Turner Syndrome, a chromosomal abnormality that halts puberty. Five years later, she published "Faith," which dealt with priestly sexual abuse in a Boston suburb.
Haigh, who lives in Roslindale, grew up in Barnesboro, Pennsylvania — a small town not, she says, that much unlike Bakerton, a spot she's visited several times in her fiction.
"It's a complicated story," Haigh says of "Heat & Light." "It's an intricate story and it took a long time to figure out how the parts fit because there are so many strands, so many different time frames." Despite the complex narrative, Haigh often just flat-out nails it with a simple little leap of prose, like this one on the Three Mile Island meltdown — but with broader implications: "An unanticipated interaction of multiple failures in a complete system. Was there ever a better description of human life?"
Earlier this week, the New York Times' Janet Maslin praised Haigh as "an expertly nuanced storyteller long overdue for major attention. Her work is gripping, real and totally immersive, akin to that of writers as different as Richard Price, Richard Ford and Richard Russo. They are part of the stellar literary lineup of her admirers. With this book, she moves one big step closer to being in their league."
Jim Sullivan: How did "Heat & Light" start? Did you say "I want to write a book about fracking"?
Jennifer Haigh: It was the first piece of the story that I knew. I discover story in the process of learning about the subject. But research will only take you so far. So the research, especially for this book, helped me get the skeleton of people's lives. What it doesn't do is tell you what it's like to live there, that enormous leap of empathy that you make as a fiction writer. You want to know what it's like to walk around in his body and wear his clothes and drive around in his truck and cash his check and make love to his wife. The research gets you the first 10 percent of the way but the rest of it is imagination.
Do you think what takes place in "Heat & Light" has a real-life corollary? That the oil companies come into a town, virtually take it over, strip it and then pull up stakes, leaving a shaken ghost town behind?
Yes, that does happen. In Pennsylvania, it is a very familiar story. It has always been an energy state and the first oil well in the world was built in Pennsylvania. There was a century of coal mining that ran roughshod over the entire state. Then, there was strip-mining and then there was Three Mile Island and now there is fracking. It's a new story, but it's a familiar one.
Was "Heat & Light" based on any particular town or towns?
I made it all up. The questions I'm asked most often in interviews have to do with research and it's fascinating for me because for fiction writers that's the least interesting part of it. It's just the way in.
In this book and your others, interpersonal relationships — the ties that bond and tear — seem very important to you.
It is, but it's not quite that simple. I think this book, more than any of the others, is really a book about class. I think that is a subject that literary writers get wrong so they don't even attempt. And there are a lot of reasons for that. I'm from a working class background. Most of my friends are writers and most of them are not from this type of background. There are certain kinds of stories that are being told seldom or not at all. And this story in particular, class has everything to do with how people respond to the fracking issue, what side of it you come down on.
Several of your characters face the dilemma of suddenly being offered what seems to be a pile of easy money and, as we know, there's no free lunch.
Yes. One character, Rich Devlin, decides to sign a lease pretty easily without a lot of agonizing and experiences repercussions later. He's a prison guard when you first meet him and at that point he has already leased his mineral rights. Nothing has happened. There's been years of waiting. And he sold cheap. He was one of the first people to sign and was very excited, thinking "This is my ticket out of working in a prison." His dream is to be a family farmer, as his grandfather was, and there's no way he's ever going to be able to get a farm up and running without a windfall. So this seems to him a godsend. It's ironic because of course the fact that his water is contaminated later on is the thing that will ultimately prevent him from farming.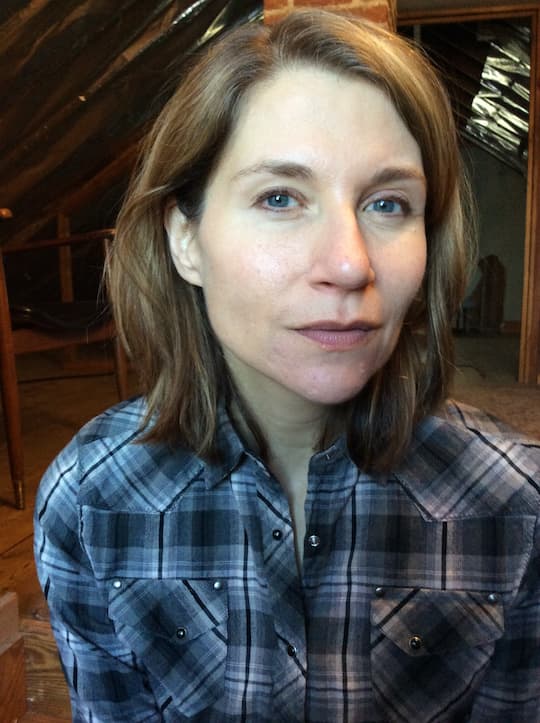 Are there people who live there now, in real life, who are against fracking?
The short answer is yes. A lot of it depends on whether you stand to make any money. Not everybody owns land in exactly the right spot or owns enough land that it's going to make a difference to them. Yet, they are experiencing the repercussions of what happens — the noise, the pollution, the road construction that goes on for years and the water supply. They affect you whether you're making money or not.
Your book is not a polemic. As a reader, you can sometimes agree with everyone's point of view.
Part of what drew me to the argument about fracking is that most of the people I know here in Boston, my friends, are politically to the left. It seemed to people here that it is unimaginable that any town would allow to have this done, that it's so obvious. And when I go back to Pennsylvania, it also seems black-and-white, but in the other direction: If you have this piece of land that you're not doing anything with and somebody is going to pay you a pile of money and you're not even selling your land — you get to keep it — it seems black-and-white to those people, too.
In your other work, too, you have empathy for the "bad people." There are many shades of gray, not so many black hats and white hats.
That's so boring to read and it's not like life. No villain thinks of himself as a villain. We all have reasons we think for doing as we do.
There's a sadness that suffuses Bakerton. People will do whatever they think they need to do whatever the cost. And the main source of employment is the prison.
It's a prison and bar town. Addiction is the main industry. You have Dick Devlin, who lost his job in the mines, and so he opened a bar. He has a son who is a heroin addict who became an addiction counselor, and there's another son who's working in a prison full of drug offenders. They're all in the addiction business. There is a genuine desperation there. Whole generations have had to move away because there's no way to make a living.
Did you go back to Pennsylvania and talk to people?
I do a lot online now and I do a lot on the phone. I go back to Pennsylvania pretty often anyway because my family is there. So I've got to see a lot of this with my own eyes, but in terms of finding people to talk to, it's often easier to find people online because there's this scrim of anonymity. People who would not otherwise talk to you and you otherwise wouldn't feel comfortable approaching you can reach very easily.
Are any characters based on these people you met?
Certainly not from the conversations, but I learned from them. I can't say any of these characters is modeled on an actual person. At best, each character is maybe a composite of five or six different people.
You've likened writing a novel to being in a bad marriage.
Every book. It will never be otherwise.
How do you convince yourself, then, at the beginning it's going to be worth that slog?
It's like falling in love. It's how you get into bad marriages. You know that that's a distinct possibility, but in the initial rush, somehow you suspend judgment despite your history. Hope springs eternal. This one will be different.
When you come to the end of the process — and you have five novels and a short story collection — is there a sense of satisfaction?
There is, but there used to be more so. When I was writing my first novel I could not wait to finish, for it to be published and to see it in bookstores. Now, I don't feel that way because I understand that when you finish a novel you just have to start another one. So I hate finishing and I hate starting. When you finish, you have nothing.
Do you have ideas for the next project?
I always have ideas.
Do you want to say anything?
God no! Never. It will likely never happen. I often have a mirage between books — an idea that seems brilliant for about 10 minutes.
As we talk, you're on the verge of publication, May 3. Will that be a big day for you?
Yeah, I like it very much. The book promotion part is challenging for writers because we're all introverts. We're all dorks and so all the qualities that make you good at writing novels make you terrible at promoting them. My favorite part of writing a novel is the long boring middle where everybody's forgotten about me. My agent doesn't call, the editor doesn't call, the phone doesn't ring. And I'm just sitting alone in a room. I love that part and what keeps me going is the promise of getting back to that part.
---
Haigh reads and takes questions May 2 at Brookline Booksmith, May 10 at Odyssey Bookshop in South Hadley, May 17 at Earfull at the Arsenal Center in Watertown, with more dates following. For more information, visit her website.