Plans Scrapped For IndyCar Race On Streets Of Boston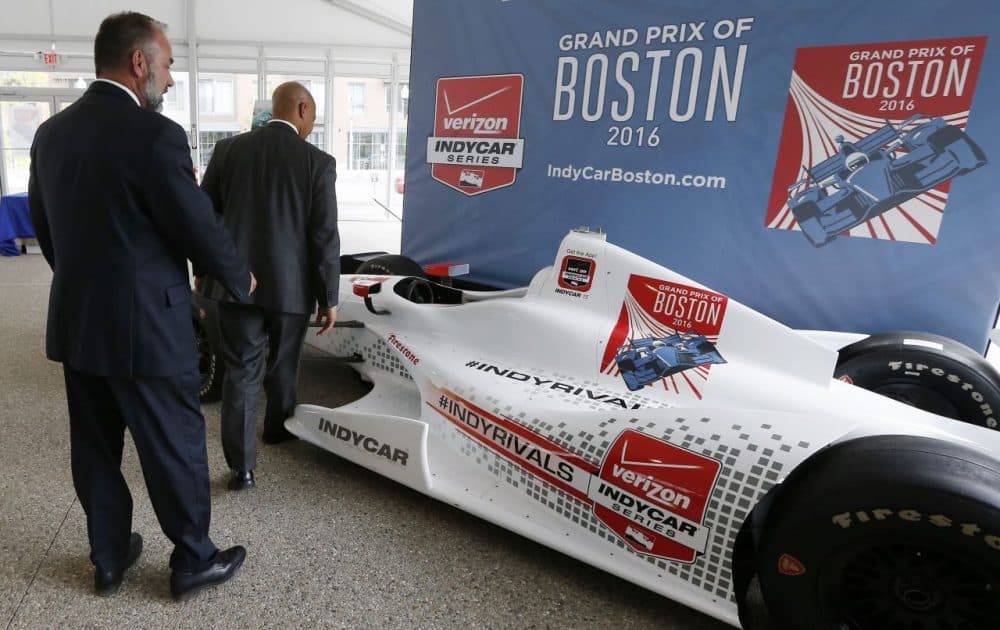 This article is more than 6 years old.
Organizers are scrapping plans for an IndyCar race on the streets of Boston.
John Casey, president of the Grand Prix of Boston, told The Boston Globe Friday that the relationship between promoters and the city isn't working.
In a statement released Friday night, Patrick Brophy, the city of Boston's chief of operations, said Grand Prix organizers were "unwilling or unable" to meet the city's requirement for the event.
"The Mayor feels strongly in protecting the taxpayers and limiting the impact to residents, and we are not shy that we held them to very high standards," Brophy said in the statement.
The race was scheduled for Labor Day weekend in the city's Seaport District. Organizers had hoped to construct a temporary street course around the Boston Convention & Exhibition Center.
Mayor Marty Walsh and organizers signed an agreement last May calling for annual races for up to five years.
Opponents argued the race would have negative impacts to the environment and neighborhood safety.
Casey said organizers are hoping to hold the race in a backup city in the Northeast.
He said promoters have had contact with two other cities, one of which is in New England.
With reporting from the Associated Press and the WBUR Newsroom