Suspect Seen On Video Being Beaten By Cops Will Return To Mass. To Face Charges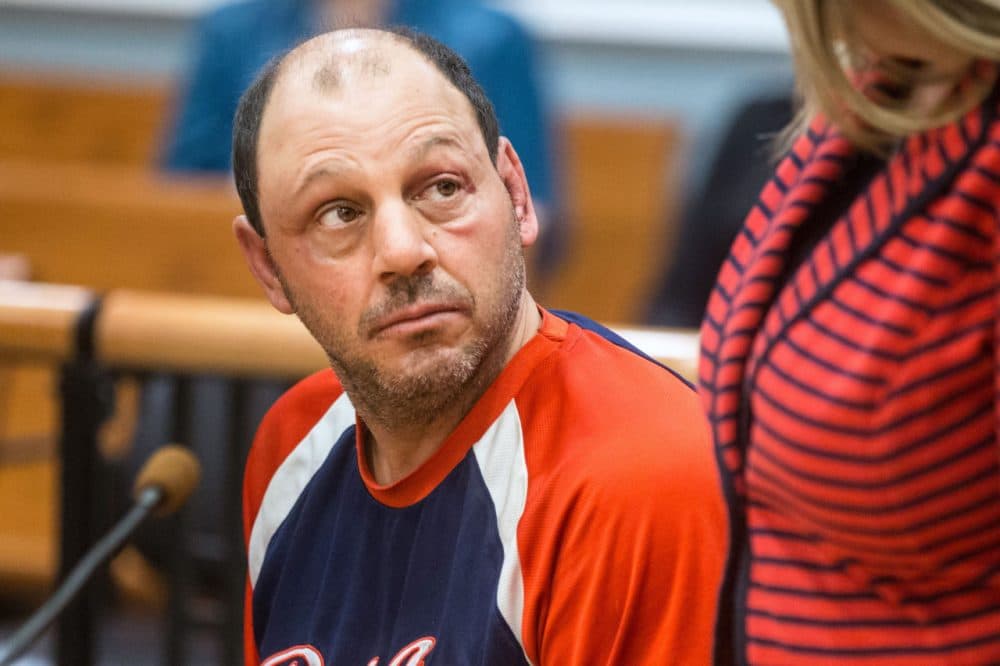 This article is more than 5 years old.
The man seen on video being beaten by police during his arrest in New Hampshire will return to Massachusetts to face criminal charges, and two state troopers have been relieved of their duty.
Richard Simone Jr., 50, of Worcester, was arrested Wednesday afternoon after a high-speed chase from Massachusetts into New Hampshire. He was seen on live TV being punched repeatedly by the arresting officers after he got out of his pickup truck, knelt and put his hands on the ground.
New Hampshire Gov. Maggie Hassan called for an investigation late Wednesday and Gov. Charlie Baker echoed Hassan on Thursday.
"I thought the video was incredibly disturbing and I'm anxious to work with the folks in New Hampshire to get moving on the investigation and to figure out what's what as quickly as possible and take the appropriate action," Baker said.
New Hampshire State Police Director Col. Robert Quinn said Thursday the trooper "involved in this incident was immediately relieved from duty and the New Hampshire State Police will conduct a thorough internal investigation and will cooperate fully with the criminal investigation being conducted by the Office of the New Hampshire Attorney General."
Similarly, Col. Richard McKeon, superintendent of the Massachusetts State Police, said in a statement Thursday that "[w]e have identified the trooper involved in the arrest, and this afternoon we relieved him of duty pending an internal hearing scheduled for tomorrow."
The Massachusetts State Police will conduct a separate investigation into "the actions of our personnel who were present at the arrest," he said.
Neither trooper was named by their respective commanders.
Appearing in court in shackles on Thursday, Simone agreed to be taken back to Massachusetts to face outstanding warrants for assault and battery with a dangerous weapon, larceny and failure to stop for police
Simone's lawyer made reference to his "medical condition" and the judge allowed him to sit during his court appearance.
With additional reporting by The Associated Press
This article was originally published on May 12, 2016.