Haiti To Boston: Poet Laureate Danielle Legros Georges On 'The Dear Remote Nearness Of You'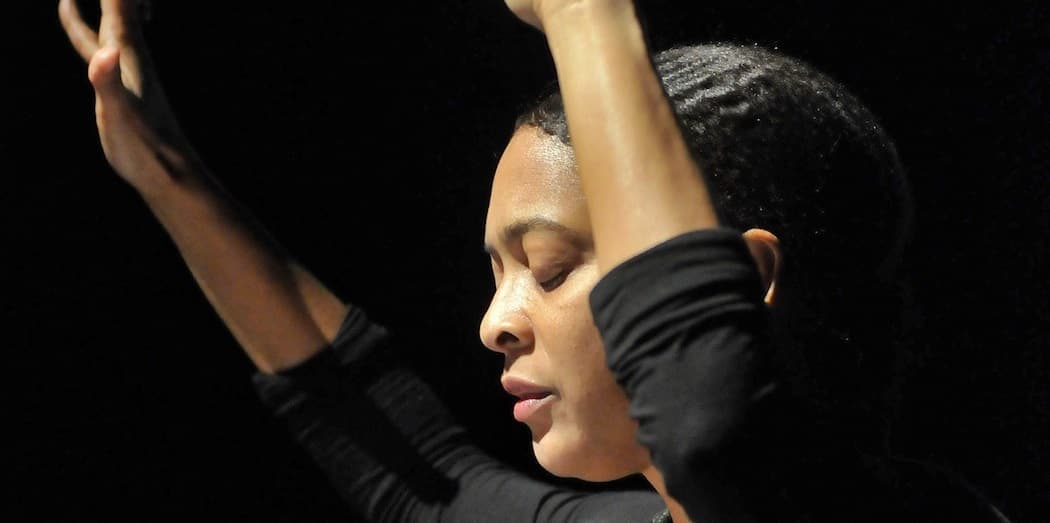 This article is more than 5 years old.
"Poetry lives on pages, but it also lives in our ears and in the world," explains Boston Poet Laureate Danielle Legros Georges about the upcoming reading of her newest book, "The Dear Remote Nearness of You," at the Boston Public Library Sunday.
The collection explores and questions the duality of closeness in different situations. The relationships we create in an age of internet life versus the real world; belonging to a country, then going to a new one as an immigrant, and even the intimacy of a long-distance relationship. "I write as a form of inquiry, as a way to pursue questions in the world, as an attempt to better understand certain subjects," Legros Georges told me, "to ruminate on experiences or ideas."
---
Legros Georges immigrated from Haiti to Massachusetts when she was 8 and the vastly different locations of Boston and her home in Haiti serve as fodder for her work. Here, from the new book, is how she contrasts the Atlantic and Caribbean:
Carson Beach
Boston
Spring arrives all caution, a cat that smells
something suspicious—its brown paws testing
the snow-fighting-for-its-life, and the earth
beneath it all, knowing snow's jig's up.

The sky lifts its gunmetal grill, decides
it no longer wants to hold the sun captive
and would rather have it a convict on the lam.

Seagulls who know no shame crap
into the shifting sea, which forgives them
and cleans up their mess, small crest
by small crest.

This sea is not reckless like the Caribbean,
which blinds you with its blue sheen.
This sea is unruffled. It doesn't sit
or leap, exactly, but ripples its cool.
It flexes. It purrs.
Courtesy of Barrow Street Press
Legros Georges graduated from Emerson College and received an honorary degree from her alma mater this month. "I am inspired by Haitian culture, immigrant culture, African-American culture or African diasporic history as related to African-American history in the new world. Race and identity are recurring themes for me, they also make their way into my books," she says. "Poetry is a way to be analytic, intuitive, and to enter into a space that can allow for revelation."
Appointed poet laureate of the city of Boston in 2014, she has been using the role to connect Boston communities to poetry as a form of expression or, as Legros Georges says, "I work on reflecting the vibrancy and life of the city of Boston, my commitment is to the community, and the city's diversity. I love doing this work."
She works with all ages — bringing poetry to Boston public school children through the Troubaour program and she goes to elder care facilities to help residents write poetry. She also is engaged in Boston Public Library poetry programs giving creative feedback to poets at various branches.
"I present appropriate work at civic events and attend official functions as a literary ambassador, and enhance current Boston Public Library poetry programs through engagement and outreach," she says.
Legros Georges also puts together a poetry newsletter devoted to advancing Boston's poetry events, as well as featuring the work of local poets.
And this Sunday's reading?
"It's always a pleasure for me to read poems, I love hearing poems read aloud," she says. "I feel that poetry out loud is a really great way for people to experience poetry. You get to hear the sound of the work."
Legros Georges' passion for sharing poetry has become part of Boston's fabric, from selecting poems to be placed around City Hall, to a public art project of poems painted in the sidewalks. "Poetry and the arts in general engender reflection, challenge what we are uncomfortable with, help being freedom of expression, boost expression of values, and help us better understand ourselves as individuals, members of communities, and members of the human race."
The reading of "The Dear Remote Nearness of You" is at 2 p.m. Sunday, in the Abbey room of the central branch of Boston Public Library, 700 Boylston St.