Cambridge Renames Columbus Day As Indigenous Peoples' Day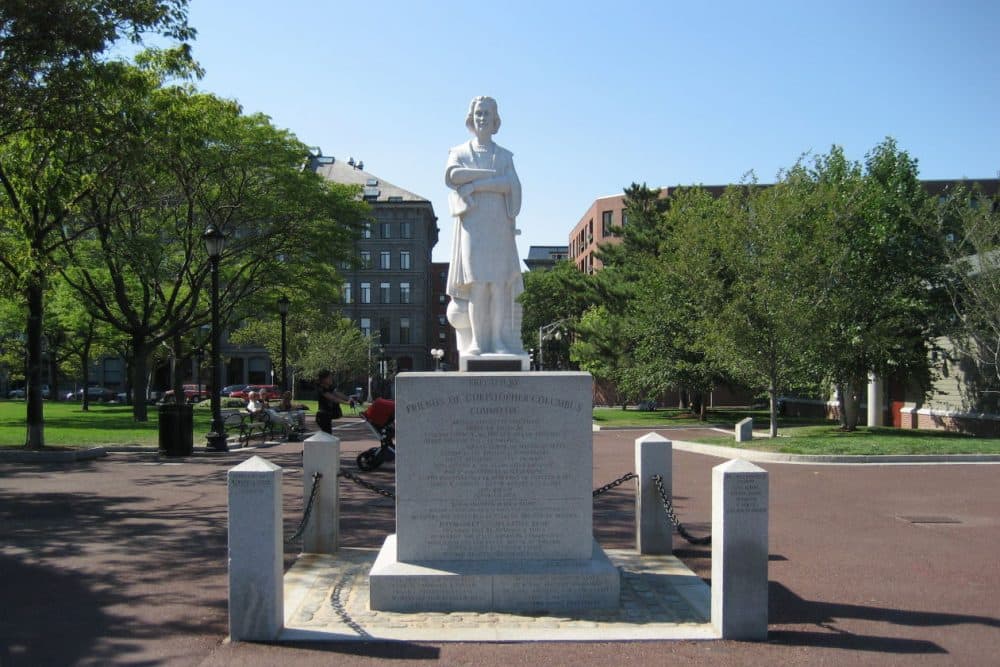 This article is more than 4 years old.
The city of Cambridge will start celebrating a new holiday this fall.
The Cambridge City Council voted unanimously Monday to rename Columbus Day as Indigenous Peoples' Day.
Supporters of the change say it was needed to honor the thousands of Native Americans that were killed when Christopher Columbus arrived in the New World.
City Councilor Nadeem Mazen, who proposed the plan, says Cambridge can find a better way to celebrate Italian-American heritage.
"I think we as a community can come together to celebrate the important heritage of many different cultures of our city, while also understanding that this country was predicated on horrific acts," Mazen said.
He says the next step is to ask Cambridge schools to change how they teach Columbus' legacy.