Gov. Baker Names 3 To State's Highest Court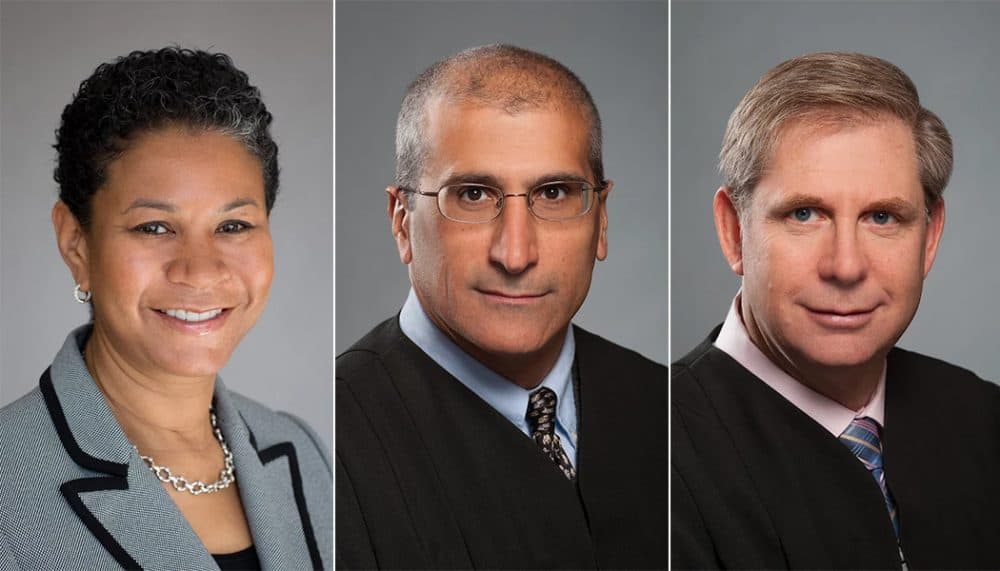 This article is more than 4 years old.
Early in his first term, Gov. Charlie Baker is making his imprint on the state's highest court.
On Tuesday, Baker nominated three Superior Court judges to fill upcoming vacancies on the state Supreme Judicial Court. The nominees are Justices Kimberly Budd, Frank Gaziano and David Lowy.
"These distinguished and well respected judges will bring nearly a century of combined experience to the Supreme Judicial Court, having dealt with the most complicated civil and criminal cases before the courts of the Commonwealth," Baker said in a statement.
If confirmed by the Governor's Council, the three would replace Justices Francis Spina, Robert Cordy and Fernande Duffly, who all announced their retirements earlier this year.
Baker, a moderate Republican, declared earlier that he had no "litmus test" for nominees and would seek jurists with the proper temperament, intellect and legal skills for the job.
Budd, the daughter of former U.S. Attorney Wayne Budd, was appointed to the Superior Court in 2009 by then-Democratic Gov. Deval Patrick.
Gaziano has been on the Superior Court for the past 12 years, and was appointed by former Republican Gov. Mitt Romney. Prior to his appointment, Gaziano served as a state and federal prosecutor.
Lowy has been a Superior Court judge for the last 15 years, and was appointed by the late Republican Gov. Paul Cellucci. (For full bios of the three, click here.)
Baker will get to make two additional appointments to the SJC next year, when two current justices hit the mandatory retirement age of 70.
With reporting by WBUR's Steve Brown and The Associated Press