'Wiener-Dog' — A Comedy Of Despair About Mortality And A Dachshund
Indie auteur Todd Solondz, whose latest dark comedy "Wiener-Dog" opens Friday, has always made films his way — on his own terms — plumbing moral and ethical realms that would make most cringe. If he sounds like something of a maverick or self-starter, on paper he is, but in the flesh he casts a very different image.
To begin with, Solondz, who cites Andy Warhol and John Waters as influences, is a mild reflective sort and willing to collaborate for the sake of art. He's quite humble too. After eight features he points out, "I am very fortunate I am still able to get films made," referring to the struggle many directors face trying to garner enough funding to make independent film.
"It's been difficult once you're not in the business of studio driven entertainment," he elaborates during our interview in a stately basement chamber of the Eliot Hotel. "It's always very tricky getting financing and the business is always in flux and shifting. Especially now with Netflix and downloading, and that has an impact."
"Wiener-Dog" marks the third of Solondz's films to feature Dawn Wiener, the introverted ingenue who went through coming-of-age hell in "Welcome to the Dollhouse" (1995). Later, the character was an oblique reference in "Palindromes" (2004) where she has committed suicide and seven actors of varying race, age and gender play her cousin Aviva, who goes through a similarly emotionally trying ordeal.
"I wanted to give her another possibility, a more romantic and hopeful story," Solondz says with an ostensible touch of remorse for how he treated her in previous story lines. The film, which he describes as "A comedy of despair about mortality," is based around the journey of a female dachshund through a succession of many owners played by an impressive cast that features Ellen Burstyn, Julie Delpy, Danny DeVito and Greta Gerwig as the "hopeful" Dawn. It also features a very cheeky intermission montage where the said dachshund takes a tour of America.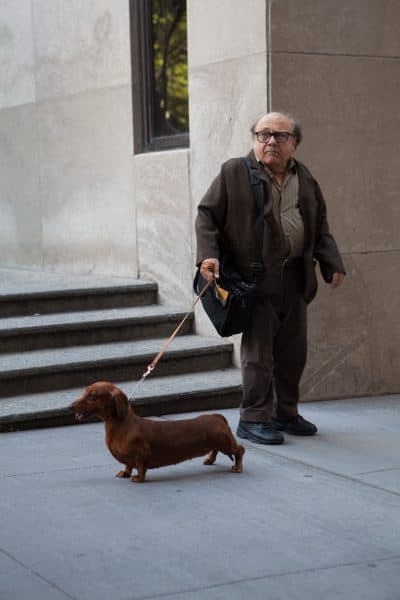 Ironically, the film was bought by Amazon after it premiered at Sundance and is being distributed by IFC and will ultimately be available for streaming via Amazon Prime down the road.
Solondz, now in his mid-50s, almost didn't make it to the director's chair. He dropped out of NYU's film school, where he now teaches, and wished he had done the same at Yale where he studied English as an undergrad. (DeVito's character is a prof/filmmaker struggling for relevance.) "I was very uncool and very square and very unhappy," he recalls. "College never felt right and, if I had the courage, I would have dropped out. I was happy in film school — I dropped out because I had some success with a few shorts and got a three-picture deal and had studio's fighting over me, but it took such a long time. I became depressed and unhappy, though I am sure I would not get any sympathy from my classmates."
"Wiener-Dog" and Dawn Wiener isn't Solondz's only theme/character perpetuation on his CV. "Happiness" (1998), which featured a pedophile and his fatherly interactions with his son, received a follow up with "Life During Wartime" (2009) where the lives of certain characters get reexamined in the aftermath of revelation and reckoning. If there's one thing about Solondz's films, it's that they're about the quiet struggle in dark corners and uncomfortable matters we all know exist, but rarely care to explore in the light. When asked of the inspiration for Dawn and his other similarly socially challenged characters, Solondz admits, "I'm like all of these characters in some sense. I'm certainly vested in these characters and it's all autobiographical to some point. You just can't take it too literally."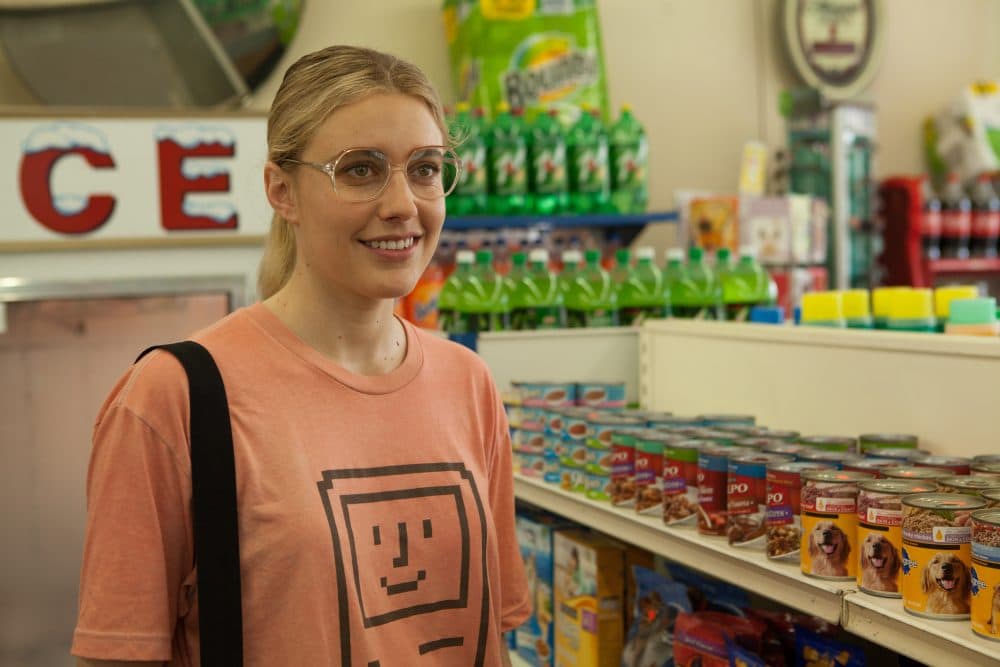 As for what's next, Solondz says, "Who knows?" Again citing the difficult nature of the business, he refers to directing as his "quasi-career."
"No one does this, not at this scale, for the money. Mia Farrow told my producer [on 'Dark Horse' (2011), which she starred in] 'that independent film is the new theater,'" he says. "It was her way of saying there's no money."
For now, Solondz is happy to see "Wiener-Dog" make its way onto the big screen. He sees his films as his children which he loves all "equally"-- though there's clearly something about Dawn.