'Emotions And Math' — Margaret Glaspy's Journey From Club Passim To The Top
After nearly a decade of professional music making, Margaret Glaspy has finally arrived.
The California-born 27-year-old's debut LP, "Emotions and Math," wasn't released until June 17. But thanks to a two-song EP released in January on her new label, ATO Records, and recent opening spots for The Milk Carton Kids, Lucius and Lake Street Dive, the album has been all over the internet for months. Both EP tracks appeared on New York Times and Billboard playlists. In April she was featured on NPR's "World Cafe: Next" and Rolling Stone's "10 New Artists You Need to Know." Pitchfork, final arbiters of all things music, gave the album a 7.7. Paul Simon's new release, which Pitchfork calls "arguably his best album" since "Graceland," received a 7.2.
The album has a remarkably focused character; Glaspy's electric guitar and emotive croon are paired with light drums and bass to create a uniquely sparse but lively sound. Lake Street Dive drummer Mike Calabrese describes the process of a band honing in on its sound as zooming in on Google Earth. On her first album, Glaspy is hovering right above her own backyard. So how did she get here?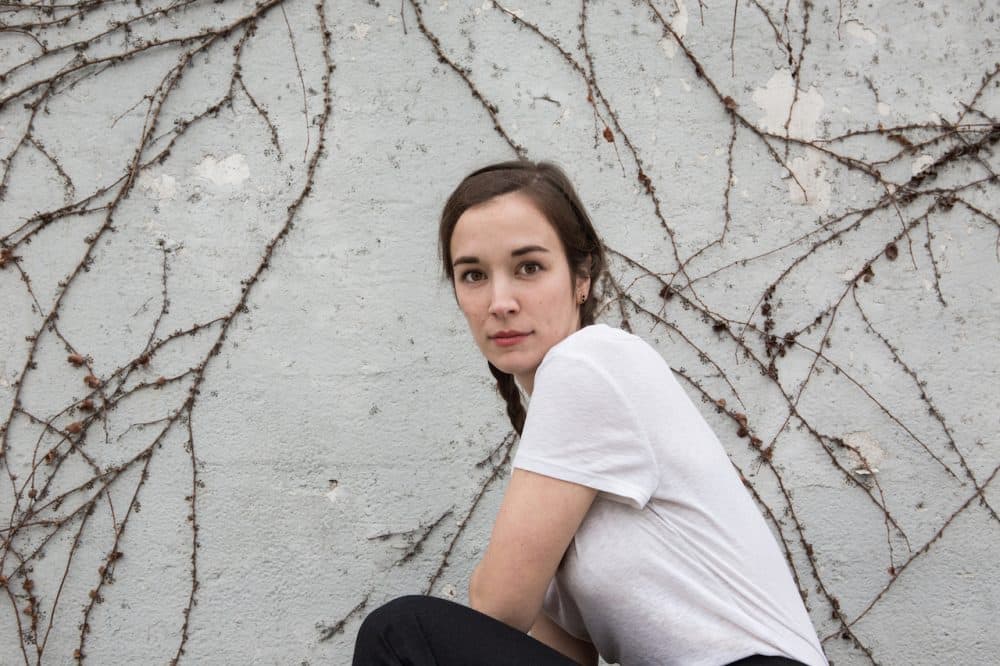 Glaspy's musical journey began in Boston. She flew out from California with a grant from the National Foundation for the Advancement Arts that essentially amounted to a $10,000 check, her ticket to the East Coast. It helped pay for her first semester at Berklee, but she knew that limited funds would prevent her from completing four years at the college. She was more interested, however, in learning whatever she could about music and honing her craft than in receiving a diploma. Raised in a musical family, Glaspy had been immersed in sound since birth and had played fiddle from a young age. But she had only just started to write songs and felt she could improve her guitar playing. Plus, the allure of Berklee made Boston a desirable musical destination.
Her grant only helped pay for one semester of school. But after leaving Berklee she hung around the area, using her old school ID to sneak into classes and performances. She was a young singer in a new town, but the folks at Club Passim took her under their wing. "They adopted me," she says over the phone two weeks ago. She first performed at Passim at one of their campfire festivals, and the club invited her to open for some of their acts. Soon after she was headlining her own shows. Glaspy is grateful for Passim's guidance and open-mindedness. "They gave me freedom to try out new stuff," she says. Residencies with guitarist Julian Lage at Lizard Lounge followed. Still underage, Glaspy would sneak in late at night to open for friends Crooked Still and Lake Street Dive.
Glaspy's been living in New York for the past five years, and she says that the new album has been two-and-a-half years in the making. She recorded the album twice on her own before signing with ATO for a third recording, a process that she calls "a total luxury" and an experience she's "really grateful to have had." She wrote a few of the album's songs, such as "No Matter Who" and "Anthony," while in Boston. You can see her evolution and development in the two different versions of "No Matter Who" below.
The original version is a solemn slow jam, and Glaspy's right-hand shyly plucks the guitar strings. Two years later, the song is much faster and has a smoother groove thanks to some soft drumming. Bass, keys, and backup vocals fill out the sound, and Glaspy throws herself into the verses, letting a bubbly growl creep into her voice as the song builds. Glaspy seems more familiar with her guitar, her fingers gracefully shooting up and down the fingerboard during a lick in the instrumental section. The song ends with one chorus instead of two — it's now a three-minute pop standard.
The song evolves a step further on the album. It's now swung, and beats two and four have more weight. The harmonies slide up instead of down at the end of the verse, and there's an organ in the background. When she combines these qualities with a more stable resolution on the song's final chord, she sounds a little more hopeful about the answer to the song's final question — "I'm still in love … are you?"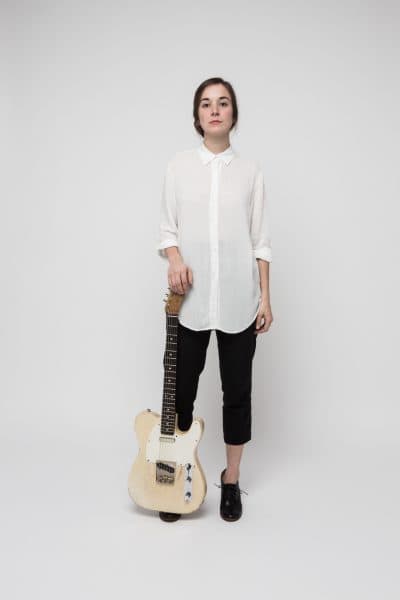 What ties all three versions, as well as the new album, together is Glaspy's voice. Her combination of melodic and emotional vocal range is extraordinary. She delivers the middle of "Memory Street" with a piercing staccato, snarling like a panther through the lines "And I hear your voice scream my name/And I tell you go back to wherever the f--- you came." In "Somebody to Anybody," her clear, gentle delivery only amplifies the plaintive, searching lyrics — "I'm a little drop in a big fountain/I blend in and that's fine."
Her growl is her signature sound. She can unleash a howl with a force comparable to Lake Street Dive's Rachael Price, but she intensifies its effect by using it sparingly throughout the album. Besides, she can break from her regular delivery with a variety of effects — a brief slip into a transcendent falsetto, a glottal crunch, a breathy whisper, a change in the shape of her mouth mid-vowel to evoke a particular emotion. On every song she swallows vowels and the hint of an 'r' sounds hides behind every consonant. It's a unique delivery that owes a few of its eccentricities to the Lennon-McCartney Liverpool twang.
Glaspy's voice shares the spotlight with her dual rhythm and lead guitar style, switching between strumming chords and picking just a few notes at a time like John Mayer. It's rock music, but she's put her own stamp on the genre — the album is filled with raw emotion but has an underlying contentedness in the sparse arrangements and confident vocals. It's a confidence not often found on a debut. But hey, she's been doing this for a while.
---
Will Sullivan is an ARTery intern. He studies math and music and runs on the cross country and track teams at Swarthmore College.